This Product in a Nutshell
Find Opportunities, Write Winning Proposals, and Win Multimillion Dollar Contracts
Comprehensive 30-hour Video Course with Manuals and Reusable Processes Maps Instantly Downloadable or Physical Copy (Your Choice)
Are you a business owner, an executive, or a business development professional eager to win contracts in the $524 billion Federal market but you have a small team and limited insider knowledge of how to do it right?
Are you new to Government contracting?
Or, have you been working for a while in a Federal market, but don't have a crystal-clear roadmap on how to grow your business?
Are you tired of your business taking too long to grow?
Are you wondering how others – the insider companies to the Federal market – reach 75% and higher win rates while most of the industry averages 33%?
How do they win consistently and double the size of their company every year?
Have you written proposal after proposal that didn't win?
Have you missed great opportunities that appeared custom-fit for your company? Does it seem you're working harder and harder for minimal results?
Are you someone who is looking for Government bid opportunities and writing proposals as part of your daily work, but never had proper business development training?
If any of the above is true, this course is for you. First, to save you time in case you are wondering, here is what this Blueprint is not. This is not a get-rich-quick-in-the-Federal-market course; not a full of hype Business-to-Government "flip products someone else manufactures and ships" course; not a superficial and dry "death by process" proposal management training; nor a primer on getting Federal Supply Schedules. There are too many such courses out there, but this is not one of them.
This course is an opportunity for you to get instruction in a complete, immediately applicable system for winning large contracts and growing your footprint in the Federal market consistently.
The Blueprint is based on a decade-and-a-half of experience in winning business for the top U.S. Government contractors, and dozens of mid-tier as well as small businesses. It is also based on knowing through and through more than a dozen TOP business development, Federal sales, capture, and proposal management approaches that exist today – and adapting and perfecting the best elements of these approaches. This self-study course covers everything from basic to advanced topics. It takes you through the entire lifecycle of business development: Strategic Planning, Market Research, Pipeline Development, Opportunity Identification, Capture Management, Proposal Management, and Implementation, helping you launch your company into aggressive growth in the Government market.
In a nutshell, this course (click on each item to read more):
1. Covers the foundations on how to focus and jump-start your growth effort, helps you find specific opportunities and attracts customers to you.
Introduces the Federal market to you from an insider's viewpoint so that there is NO MYSTERY at all as to how companies win business from the Government.
Starts with strategic planning for your Federal business, and presents different approaches for accelerated growth.
Shows you how to do your own effective market analysis to pick the perfect customers for your business.
Acquaints you with the modern-day low-cost techniques for marketing to the Government that are effective, save you money, and get your name in front of the potential customers before all the other competitors.
Shows you where and how to find opportunities on which you can bid so that you never have to wonder how to find Federal opportunities – or look for them in all the wrong places (such as fedbizopps.gov).
Discusses how to zero in on specific opportunities that you have the greatest chance of winning.
2. Shows you exactly how to position yourself pre-proposal so that your win probability is near 90% BEFORE the Request for Proposal (RFP) ever hits the street.
Reveals the secrets of how Federal contracting insiders conduct the process called "capture" to maximize your chances of winning a proposal well in advance.
Provides a roadmap for getting an inside track with the Government customer, gathering intelligence, developing a sound win strategy, outdoing the competition, selecting a winning team, and developing a great solution ahead of time.
3. Provides a clear process for preparing winning proposals.
Shows you EXACTLY how to write winning proposals to beat your competition.
Gives you the knowledge for how to read an RFP correctly to understand exactly what the Government is looking for – so that you understand the rules; so that your hard work is never found non-compliant or unresponsive by the Government; and so that you give the Government exactly what they are looking for in order to win.
Teaches you how to plan your proposal, how to outline it, how to develop win themes, how to write compelling text and graphics, how to price your offer, how to polish it, and how to produce and submit your proposal on time no matter how tight of a deadline
4. Reveals techniques even most seasoned Federal contractors often fail to leverage.
Shows how to grow your contracts even after you have won the work.
Shares other growth strategies in addition to competitive bidding (insiders report using these techniques to get upwards of 50% of their revenues).
You will get the Blueprint for growing, and all the checklists, instructions, processes, tools, and other resources that you need to expand your company in the Federal space.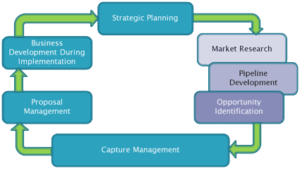 Essentially, you will receive a set of highly sophisticated tools scalable to winning billion-dollar defense and civilian agency contracts, which have been tailored to small businesses with limited resources. The very idea behind this Blueprint is to make your proposal extra-efficient without sacrificing effectiveness. It takes an already streamlined process, and then distills every component to its very essence so that you keep only those steps that are absolutely necessary, to save time and money… and WIN more contracts. This Blueprint applies across industries – it has been developed by winning business for a variety of companies spanning Information Technology (IT), engineering, staffing, security, construction, intelligence, training, high technology, and other fields.
This system will help prevent the frustration of losing the contracts that would be perfect for your company. It will help you double your probability of winning Government proposals, and allow you predictable success in the Federal marketplace.
You can take these classes from your desk The great thing is that you can do it on a break at work – and you will not have to be away from work for training and have to take a whole day off – or pay for travel. You can make your own schedule. For example, you may choose to take one module once a week, with an additional Q& session that helps you apply all the learned material, module manual, slides, and processes maps. This course format enables you to absorb the information and apply it to your business and your business development pursuits immediately. And the best thing is that you will be ready to implement the best of the techniques used by the Fortune 500 businesses to secure Government Bids.
Course Curriculum
This course is available as a whole 12-module course or as a purchase of any and as many modules as you need. Each module package consists of 1.5 hour video presentation, 1 hour Q&A video session, manual, slides, and reusable processes maps.
Part I. Modules 1-3.
How to Focus and Jump-Start Your Business Growth Effort
Completing 3 modules of this part provides 5 CEUs towards APMP accreditation as self-study or e-learning experience.
Module 1.
Overview of the Blueprint, introducing key success components companies use to grow aggressively. Introduction to the Government market from an insider's viewpoint so that there is NO MYSTERY at all as to how companies win business from the Government consistently.

Topics covered in this module:
Introduction to the blueprint that enables companies to win Government business consistently.
Birds-eye view of the Government contracting market.
"Rules of the game" in the Federal marketplace.
How the Government buys.
Navigating solicitation types like a pro: understanding the difference between RFP, RFQ, RFIs, Sources Sought, IDIQ, GWAC, BPA, BAA, GSA, TORP, IFB, and other single and multiple award vehicles.
How to leverage small business status and socioeconomic programs to your advantage whether yours is a small or large company.
Taking care of NAICS, CCR, D&B, and other registrations for those just entering the Federal market .
Checklists, templates, and other tools included in this module:
The Blueprint master.
Checklist for starting your Government business.
References to resources for certification and registration.
Module 2. How to develop a strategic plan and perform market research that feeds this strategic plan. How to leverage the 5 most effective techniques for marketing to the feds – without spending a fortune.

Topics covered in this module:
Key components of a strategic business development plan.
Business growth strategies specific to the Federal market, including strategies for breaking into the Federal arena when you are brand new.
How to find perfect customers for your portfolio of offerings in the vast Federal market.
How to perform Federal market research – tips and tricks on where to look, and how to get the right information quickly.
Where to find names and telephone numbers for your perfect Government contacts.
Five most effective marketing techniques to attract Government customers, prime contractors, and talented contractor employees.
Checklists, templates, and other tools included in this module:
Blueprint drill-down detail.
Market research and analysis step-by-step checklist.
Government budgeting lifecycle.
Market research plan components.
Sample integrated marketing campaign checklist for Federal Government.
Module 3. How to find opportunities in the Federal market that are tailor fit to your company. How to determine early which opportunities are perfect and which ones are a waste of time and money.

Topics covered in this module:
12 ways to fill your pipeline of opportunities ahead of the RFP release.
How to qualify opportunities correctly to determine the best fit for your business so that you don't waste time, money, and your focus on non-starters.
Opportunities lifecycle and the gate review process.
Using Government budgeting lifecycles to create opportunities that weren't there before and to shape existing opportunities.
Six elements of capture – how to position yourself ahead of time to win Government contracts.
Checklists, templates, and other tools included in this module:
Blueprint drill-down detail.
List of online sources and databases for finding opportunities.
Pipeline template example.
Interest/no interest opportunity assessment sheet.
Part II. Modules 4-7.
Capture Planning to Position You to Win Before the RFP is Issued
Completing 3 modules of this part provides 5 CEUs towards APMP accreditation as self-study or e-learning experience.
Module 4. How to create strong and lasting relationships with your Government customers to learn about their TRUE care-abouts, worries, challenges, mission drivers, and buying criteria – and to get them to want to choose YOU.

Topics covered in this module:
Four key tasks for interfacing and building relationships with Government customers.
Procurement and source selection processes – how does your customer buy, and how understanding this process can help you gain an edge to win Government contracts.
How to identify five key types of Government buyers and buying influences, what it is they want, and with whom to build the relationship.
Customer contact plan for marketing, information gathering, and influencing.
Rules of interfacing with the Government personnel that you don't want to break at any cost.
Instructions and script for setting an appointment with a Government contact and techniques for getting face time with them
How to develop a Government-focused capability statement for your company.
20 questions for gathering information from the customer during a visit to gain understanding of what keeps them up at night and influences their buying process.
Techniques for building an effective rapport so that the customer knows and likes you.
How to approach your customer and continue working with them until the door shuts and the RFP comes out (and even after the door shuts).
How to influence the RFP and shape customer requirements.
Organizing key information about the customer and measuring customer relationships.
Checklists, templates, and other tools included in this module:
Blueprint drill-down detail.
Customer contact plan template.
Customer visit report template.
Script for setting an appointment with a Government contact.
Checklist for developing a Government-focused capability statement for your company.
List of 20 questions for gathering information from the customer.
Template for organizing and measuring customer information.
Checklist for influencing customer requirements that covers scope of work; contractual, procurement, and evaluation criteria; solutions; and legal and insurance matters.
Module 5. How to gather actionable intelligence – as it is absolutely true that "THE BEST INFORMED WINS." How to develop great win strategy and win themes to prepare you to finish on top, so that writing your proposal and winning is a straight shot.

Topics covered in this module:
What intelligence is necessary to win (since intelligence fuels every aspect of your capture effort and your proposal response).
How to collect intelligence during Government site visits, proposal conferences, and industry days.
How to gather intelligence from customer's artifacts and other open sources.
How to analyze opportunity background and history.
Where to find the right information on the Web, and how to search for data like professional analysts.
What are the most useful capture research databases and other paid and free online resources.
How to sort through rumors and stories.
Ethics of intelligence gathering and how to avoid legal repercussions that may cost you your Government business.
Do you have a system of documenting this intelligence in a way that is useful for the proposal team?
Best ways to document intelligence so that it is useful for the proposal team.
How to develop a Capture Plan.
How to develop a win strategy to identify a set of top-level actions that create a winning offer.
How to test if your win strategy is any good.
How to develop powerful proposal-level and section-level win themes that provide a conclusive set of reasons "WHY YOU" – why the customer should select you, and not your competitors.
Checklists, templates, and other tools included in this module:
Blueprint drill-down detail.
Checklist for collecting intelligence during site visits, proposal conferences, and industry days.
Customer intelligence sources list.
Questions for analyzing opportunity background.
List of Internet resources for intelligence gathering.
Sample procurement integrity certification form.
Capture Plan template.
Checklist for winning over the incumbent or for winning when you are an incumbent.
Process for developing persuasive proposal win themes.
Module 6. How to analyze your competition so that you could exploit their shortfalls to your advantage and outdo them through strategic actions. How to choose and engage the right companies to create a team that compels the customer to select YOU.

Topics covered in this module:
How to identify your biggest competitors and their likely strategies and shortfalls to outdo them through your win strategy.
What information to collect on your competitors.
Where to find information on your competitors ethically.
How to conduct a mini-Black Hat session that doesn't cost you tens of thousands of dollars to orchestrate but produces the results that are just as effective (or often even more effective).
How to decide when your competitor should become your teammate.
How to decide when it is beneficial to find team and when it is not.
Teaming strategies pros and cons.
How to decide between priming, subcontracting, joint venture, or a Contractor Teaming Agreement (CTA).
What strategic considerations go into forming a team.
When to move forward with a teaming arrangement before someone else snatches up a great teammate, and when not to tie yourself up prematurely.
How to avoid diluting the scope and deal with the risk of having too many teammates.
How to choose between exclusive and non-exclusive teaming.
How to allocate scope between teammates.
Understanding size rules and potential pitfalls that could disqualify you from bidding.
Where to find teammates.
How to select and vet teammates that will contribute to your win.
Elements of a great teaming agreement to protect your interests.
How to negotiate for success and follow the Government contracting and subcontracting negotiating template.
Checklists, templates, and other tools included in this module:
Blueprint drill-down detail.
Checklist for identifying your competitors.
Checklist on types of information to collect on your competitors.
Resources for finding competitor information.
FOIA request step-by-step process.
Sample FOIA request letter.
Black Hat slide content.
Teaming/no teaming decision checklist.
Teaming capabilities template.
List of sources for finding teammates.
Checklist for selecting and vetting your teammates.
Module 7. How to develop the Solution Pre- and Post- Draft RFP that will wow your customer and put your proposal in a whole different league. How to manage your capture effort effectively while conserving your resources.

Topics covered in this module:
How to develop an effective management solution, transition plan, risk management approach, and winning technical sections.
How to develop a winning price strategy, and calculate price-to-win.
Sequence of capture steps and decision gates, and how they line up to the Government acquisition process.
How to develop an effective capture schedule that conserves your resources but enables you to prepare well.
Checklists, templates, and other tools included in this module:
Blueprint drill-down detail.
Checklist for developing a capture schedule.
Reviews I and II scoring sheet.
Part III. Modules 8-11.
How to Prepare Winning Proposals
Completing 3 modules of this part provides 5 CEUs towards APMP accreditation as self-study or elearning experience.
Module 8. Gain understanding of why proposals win (and why many don't), make an educated decision to bid or not bid on a proposal, analyze and shred the RFP, and develop a proposal schedule to deliver on time.

Topics covered in this module:
Why most proposals don't win and what to do to win – and what is the singular most important component that makes a difference between winning and losing.
How OST's six-phase Proposal Process streamlines proposal development effort.
How to read the Government RFP correctly to understand exactly what the Government is looking for.
How to make a bid-no-bid decision and tell the difference when you should spend time and money writing the proposal, and when it is a waste of your resources.
How to parse the RFP to develop a compliance checklist for a fully compliant proposal so that your hard work is never found unresponsive by the Government.
How to develop a realistic proposal schedule that will save you last-minute scramble and result in an error-free, professional set of bid documents.
How to allocate proposal assignments if you have a team.
Checklists, templates, and other tools included in this module:
Blueprint drill-down detail.
RFP analysis checklist.
Bid-no-bid decision checklist.
Proposal schedule template.
Compliance checklist template.
Assignments template.
Module 9. How to create a compliant proposal outline that helps get the highest score from evaluators and integrate your proposal document upfront.

Topics covered in this module:
What is an annotated outline for a Government proposal, and how it can help you write a compliant and compelling proposal.
An easy, step-by-step annotated outline development process that will help you tackle the most complex of Government proposal requirements.
How to name and number your sections correctly, and how to avoid compliance pitfalls even experienced people fall into.
How to engineer in correct section and paragraph flow so that your sections persuade and "sell" the customer on your solution.
"7Ws" and their correct order to make your proposal sections more compelling.
Checklists, templates, and other tools included in this module:
Blueprint drill-down detail.
Outline development process.
Proposal template.
Sample proposal outline.
Module 10. Key elements of a winning Government proposal: Executive summary, proper format for past performance and resume sections, graphics, and persuasive language – to convince the evaluator to award the contract to YOU.

Topics covered in this module:
What are the top 3 types of mistakes that lead to boring executive summaries that set a negative tone for the evaluators for the rest of the proposal.
Proven 6-part formula for writing a highly persuasive Executive Summary.
How to avoid 5 biggest past performance section mistakes.
How to develop crisp and convincing proposal resumes that sell your personnel instead of hurting your chances of winning.
The rule of thumb for how many graphics you need to make your proposal most effective.
7 most important proposal graphics rules.
Process for conceptualizing and developing winning proposal graphics.
How to develop great action captions.
Mike Parkinson's 4 design methods.
How to avoid hockey, unprofessional-looking proposal art.
The Dos and Don'ts of proposal language.
Checklists, templates, and other tools included in this module:
Blueprint drill-down detail.
Sample executive summary outline.
Process for past performance development.
Proposal past performance template.
10-step resume preparation process.
Proposal resume template.
Resume rulebook.
Graphics and action caption development worksheet.
List of words that hurt your chances of winning and must not be used in a proposal.
Module 11. How to Run Effective Proposal Reviews, Polish Your Proposal, and produce and Deliver it On Time

Topics covered in this module:
Why proposal reviews are necessary.
In the confusing world of rainbow colors (blue team, pink team, red team, purple team, gold team, and other types of reviews), what reviews you need, when, and how to conduct them effectively to avoid costly mistakes.
Who should serve as the reviewers.
How to set the tone for CONSTRUCTIVE and productive proposal reviews that improve your sections by a whole grade.
Three review rules that get you the best results.
Goals for each type of proposal review.
Modern tools to automate your editing.
Techniques for self-editing effectively.
Unique 4-part editing checklist you can use or hand to your writers and increase the quality of your sections several grades more.
How to polish the proposal.
How to estimate the binder size, print, check, and deliver a professional quality proposal to the customer before the deadline
Checklists, templates, and other tools included in this module:
Blueprint drill-down detail.
Review scoring sheet template.
Review expectations checklists.
Step-by-step instructions for automating the editing process.
OST's editing checklist.
Printing, book-checking, and shipping checklist.
Proposal printing, assembly, and book check process.
Binder size estimating table.
Delivery receipt template.
Part IV. Module 12.
Techniques for Building and Growing Your Business Development Operation
Module 12. How to grow contracts even after you have won the work, expand your footprint, add scope to your contract, and create a bid engine that catapults your company into aggressive growth.

Topics covered in this module:
Technique to grow your contracts even after you have won the work.
Growth strategies to bypass competitive bidding and get upwards of 50% of your revenue without having to spend resources on proposals.
White papers and unsolicited proposals.
How to expand your footprint in different agencies.
How to build a bid engine that will fuel your growth consistently.
Path for expanding business development capability to win more and more Government contracts and grow your company.
Checklists, templates, and other tools included in this module:
Blueprint drill-down detail.
Unsolicited proposal requirements example.
Checklist for the types of information required for bid engine.
Virtual proposal center folder structure architecture example.
Job descriptions for hiring stellar business development personnel.
List of resources for building a virtual proposal center.
Frequently Asked Questions
Frequently Asked Questions (click on each question to read the answer).
Q: Will this material apply to large companies since the title of the course says it's for small businesses?
A: Yes, absolutely. Here is a quote from a message we got from someone last week who works for a large corporation: "I work for a large defense contractor, but in a sector that is still operating in start-up mode." This person then went on to provide details that would be more easily attributed to a small business than a large company. The truth is, large businesses don't necessarily all have large and sophisticated proposal centers or great processes. Many have processes that are too high level and don't apply to the practical day-to-day realities. And, many divisions of large businesses have the same growth challenges as small businesses and could use some lessons on how to do things more efficiently. Our capture and proposal processes are as sophisticated as one would need to win a multibillion-dollar proposal, and they don't conflict with the key milestones of the typical proposal process large businesses use. But they are fit for a small business because we have cut out all the fat, and instead focused on the "choke points" – the key areas one has to address absolutely in order to win – that enable you to achieve multiple goals in one shot. For example, instead of the classical 96 steps in the process of winning business, our capture process has 6 steps, and our proposal process has 6 phases – without missing anything you absolutely need to win. This way you can conserve resources and get to your goal of winning proposals faster. Wouldn't a large business want to do things more effectively and efficiently? And, since this course also covers small business socioeconomic programs, it will help you form smart teams and understand how to go after certain lucrative opportunities you may not have even considered as a large business.
Q: We already have a basic proposal process in place but we still jump at every opportunity and finish proposals hours before the deadline. Will this course help us?
A: Yes. The greater part of this course focuses on pre-proposal preparation – business development and capture. This is where most proposals are won and lost. If you master that part, then you will be able to plan better and get ready sooner, so that you don't have to scramble at the last minute again and live in a constant stress mode.
Q: My business is new to the Federal market and we literally just founded it a few months ago – can this course help me?
A: Yes! In fact, it's better to be doing this now than later. Wouldn't it be smarter to start your business off on the right foot fresh out of the gate?
Q: I already hired a professional proposal manager and a technical writer, and we have a business development person, but I think we could get better results. How will this course make us win more?
A: Remember, to be really good, every proposal manager needs to understand the full picture, and continuously polish their skills. Every business developer and capture manager needs to understand what it takes to write effective proposals – so that what they prepare is actually usable in a proposal. (Now, most of the time it's not). And, everyone on your team needs to have a crisp, detailed, and repeatable set of procedures they will follow every time so that they can repeat their success over and over again. Here are some questions for you to ponder. Is your proposal staff doing a good job? How narrow is their training? Is it only in proposal management, and they don't understand how knowing other parts of the business development cycle can enhance their ability to win proposals? Or, are your business developers pretty much hands-off when it comes to writing proposals? Now, how is your win rate? Is it around 30% like a typical company and your business is growing at a modest rate, or are you looking to double your win rate and double the size of your business? Are you working them to death already and the results are not as good as you had hoped? You may want to sign up yourself and sign up your entire business development team to make reaching your growth goals easier for all of you.
I'm a pretty good business developer. Can this class help me get even better or is it going to be too basic for me since I am not a beginner?
A: There is a reason you are even interested in this course and are reading this – this means that you recognize the value of continued learning. In fact, this course might be exactly what you need to start seeing greater results in what you already do well, and take it a few notches up. If you do a lot of what you do instinctively, it will help you to put a system around it. You will now consciously know why you do what you do, and you will then do it even better. Besides, people are not always "on" – there are days when we forget to do something that's really important and is a key ingredient of our success. On your "off" days, there are always checklists and templates to go back to, to remind you what to do and how – so that you can deliver results regardless of how you feel. And, the feedback we have gotten on our courses so far is that they are full of tips and shortcuts even people with 20 years in the field have found to be invaluable.
I have taken capture and proposal classes before – but they use processes that apply to large businesses, not our small team. How is this class any different?
A: Ours is an EASY-TO-FOLLOW system, and not a 96-step process even seasoned proposal professionals get lost in. What we've done is put together a system that you can plug and play in your own business. Ours was designed for people in a small team who want a practical, down-to-earth way to get results for their business. If that's what you're looking for, that's what you'll get in our course.
Q: I'm tired of writing proposals and not getting great results. Will this really help me?
A: You're in the right place! This course is designed for you.
I am between jobs and it is a huge investment for me – should I take the risk?
A: A place between jobs can be a scary place. We went out of our way to make this class affordable. It's not only less pricey in comparison with any classes of this sort, but we also have introduced a 6-pay option no one else offers. We also will send you an official course completion certificate at the end of the class to make you more marketable to employers. Last year one of our participants took our class after being unemployed for nearly a year. He wrote to the instructor after each class saying how this was the best decision for him. He found a job shortly thereafter in this field, successfully switching his profession from sales to Government business development. Another commercial proposal writer was in between jobs and this was his introduction to Federal proposals. He is now successfully consulting in this field and making more than he did as a salaried employee.
I work for a company. How do I convince my management to pay for this course?
A: You may want to show them the curriculum and the toolset that you will get from this course. They can also do a comparison with the other courses out there that don't go into nearly as much detail as this course. The return on investment from this course will be tremendous – with the time you save preparing your proposals and with the first proposal you win. As your win rate goes up, your management will be glad they approved the expense. As to the time it will take for you to do this: it is easier for them to have you take this course from your desk while you are still working as opposed to taking off for a whole week to go somewhere to do your training. As to the cost: we consciously priced this course at $49.90 per academic hour – which is half of the going rate for this type of training, and they don't have to pay for travel. If they don't send you to this class, they will pay a lot more to get you similar skills elsewhere.
Who from my business development department should attend this course?
A: Everyone who is involved in business development activities. You will have greater adoption of this process if you involve your entire team. Even people who work on programs and are directly chargeable to your customers should participate. Here is why. Your people who work on the project with the customer are your eyes and ears if you train them how to develop business correctly. They will find out about the need for additional work, to either add scope to your existing contracts or learn about new projects early. These new projects are infinitely easier to win than others because you get to start capture early, and they are from an existing customer you already have a relationship with who trusts you enough to work with you again. And, we make it easy and very affordable for you – we offer great discounts geared to small businesses. The cost starts to come down the moment you sign up an extra person, and we have even greater discounts the more people you sign up. Anyone between 11 and 15 people attends free. Imagine what it would be like if your entire workforce becomes your sales force?
Our unconditional guarantee We are confident that our Blueprint for Winning Government Contracts system will be highly beneficial for you, and we are offering you an unconditional guarantee. If you are somehow dissatisfied with the content, please, return all the materials to us within 30 days upon receipt in a resalable condition, and you will get your money back. No reason is needed.
How much does this course cost? If you read through the curriculum carefully, you probably realize by now that this course has a lot of value – 30 hours of training plus all the tools, templates, and checklists you will need to grow your company in the Federal market. This Blueprint has everything you need to take your existing Government contracting business to another level or to get started in the Federal market. This course could easily cost upwards of $15,000. You would have to take multiple courses on business development, sales, capture, marketing, and proposal writing, and proposal management to get similar information and then digest and adapt it to the realities of your small business. Then, you would have to spend resources to build the toolset that comes with this course (because no other training program offers what we bundled here).
Instead, we made our course affordable for everyone – not only for "larger" and well-capitalized small businesses but for very small businesses and for individuals who have to pay on their own because their employers won't invest in training. Therefore, we priced this comprehensive 30-hour course at $4,995 (or you can get each module separately for $475). If you do the math, you will easily make this back in spades with the first proposal you win – or actually, much sooner with the countless hours, you will save for you and your team not having to wonder how to get started, and wasting your time on making the mistakes you could have easily avoided. So, get this course now, and stack the deck in your favor. It is a relatively modest investment with a potentiallyhuge payoff.
Make a risk-free payment via secure payment portal
Each module package consists of 1.5 hour video presentation, 1 hour Q&A video session, manual, slides, and reusable processes maps.
Full course of 12 modules –$4,995 ($705 in savings)

Or get any and as many module(s) you need for $475 each:
Module 01 – $475

Module 02 – $475

Module 03 – $475

Module 04 – $475

Module 05 – $475

Module 06 – $475

Module 07 – $475

Module 08 – $475

Module 09 – $475

Module 10 – $475

Module 11 – $475

Module 12 – $475
Meet the Developer of Our Small Business Blueprint for Winning Government Contracts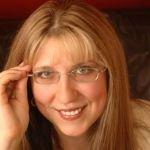 This product was designed by Olessia Smotrova-Taylor, CF.APMP Fellow and President/CEO of OST Global Solutions, Inc., a business development, capture, and proposal management company that helps businesses grow in the Federal market. Over the course of her career, Olessia has won a few dozen IDIQs and Task Orders, helped her clients win more than $18 billion in Government contracts, and assisted many small businesses in acquiring game-changing opportunities. She has worked on IDIQs for over 11 years, 5 of which she spent focused exclusively on Task Orders while managing a $450 million/year IDIQ. Prior to founding OST, Olessia won business for Raytheon and Lockheed Martin, and she wrote for the Financial Times of London. She has become a well-known speaker, author, and educator, and she is now the President of the Association of Proposal Management Professionals (APMP) National Capital Area (NCA) chapter. In addition to writing How to Get Government Contracts: Have a Slice of the $1 Trillion Pie, Olessia developed and taught a graduate course in proposal development at NASA for the Stevens Institute of Technology. She also leads a variety of business development, capture and proposal training workshops at OST throughout the year. Olessia can be reached at [email protected] or at (301) 384-3350.
Want to Really Sharpen Your Proposal Skills?
Tools like our Essential Checklists are invaluable to Proposal Managers, but our Bid & Proposal Academy is the place to really take your proposal skills to the next level. Our courses on topics like business development, capture and proposal management, proposal writing, and editing are taught by engaging, seasoned professionals who actively work in the industry and have the experience to field your toughest questions. Plus, you have the flexibility of taking individual classes or full certification courses in person, online, or onsite at your business. Bottom line: We have the knowledge you need to win more Government contracts, and we're eager to share it with you.
Take us for a test drive by viewing our Library of free articles, webinars and other resources created by our instructors. Explore our courses in more detail and register through our Bid & Proposal Academy section, and contact us if you have any questions.
Contact us to learn more.