Proposal Pricing & Cost Proposal Development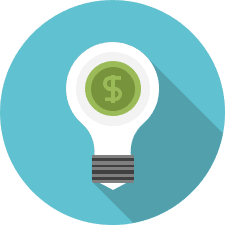 OST can help develop all aspects of cost and price strategy for your proposals. We will help develop your estimate and pricing for the cost volume, and we will write the cost proposal narrative. We will help prepare your Basis of Estimates (BOE), manage your price volume, and check your subcontractors' submissions. If needed, we can also calculate your wrap rates.
Get us involved early, during capture, to assist your company in developing a pricing solution. Our analysis may lead to identifying potential Request for Proposal (RFP) shaping opportunities to recommend to the government. When you shape the RFP, you are more likely to win.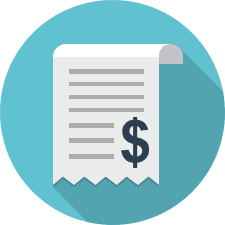 Cost and Price Volume Pricing and Narrative Development
OST works independently or in conjunction with your financial team to develop the Cost or Price Volume to meet the RFP requirements. Our support includes both pricing spreadsheets and developing the supporting narrative.
Bidders who win consistently use persuasive writing in their cost volume narratives, not just in the technical proposal. They actively ghost competition. This is especially important for incumbents whose labor rates are typically higher than their competitors'. Incumbents understand the job better, so they tend to overprice it without proper explanation.
We will help you develop cost/price volume-specific win themes that work in conjunction with your overall win strategy. We will weave win themes throughout the volume, including the cost/price volume's Executive Summary, to ghost your competitors' lack of price realism and reasonableness. We will also conceptualize impactful cost volume graphics to showcase the strengths of your pricing solution.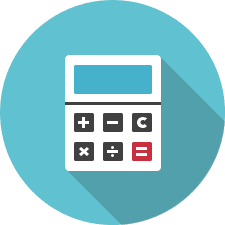 Wrap Rate Calculations
You may need to calculate your wrap rate to complete your cost/price volume. Wrap Rates are the indirect burdens covering Fringe Benefit, Overhead, and General & Administrative (G&A) costs. They are applied on top of direct labor costs to derive the true cost of labor.
Wrap rate calculations are necessary if you have never developed wrap rates before. You may also need new wrap rates if you are creating a new cost center for the program, or if your company expects to grow substantially upon winning a bid, necessitating an existing cost pool's wrap rate recalculation.
To help develop your wrap rate, we will assign costs within the general cost "buckets" based on actual historical data recorded in your accounting system and reasonable forecasts. We will then divide the sum of the costs assigned within a category by the total direct labor cost to derive a percentage rate. For example:
Your direct labor cost (the "labor base") is $100,000.
Your Fringe Benefit pool total cost is $28,000, so your Fringe Benefit Rate is 28% ($28,000/$100,000).
The costs assigned to the Overhead pool total $40,000, so your Overhead Rate is 40% ($40,000/$100,000).
Costs assigned to the G&A pool total $12,000, so your G&A Rate is 12% ($12,000/$100,000).
We will analyze your historical wrap rates, account for future changes in costs, and bid wrap rates based on these projections. This will bring down your proposal price, helping you win.
For example, if your contract is projected to double in size in the example above, instead of the $100,000 labor base, you may have a $200,000 base.
Your Fringe Benefits will double to $28,000×2=$56,000 and your Fringe Benefit Rate will remain at 28% ($56,000/$200,000).
The costs assigned to the Overhead pool will increase by only 50% because the new labor may work at the government site. Your new Overhead would be only $60,000. Your projected Overhead Rate will be 30% ($60,000/$200,000), down from the current 40%.
Your fixed G&A pool costs will remain the same at $12,000, so your projected G&A Rate will be 6% ($12,000/$200,000), down from the current 12%.
We will also help you calculate your Subcontract Material & Handling (SM&H) rate applied on top of fully burdened rates provided to you by each teammate.
Let us help you develop your proposal cost volume correctly to ensure you remain profitable, raise your win probability, and do well in post-award contract audits.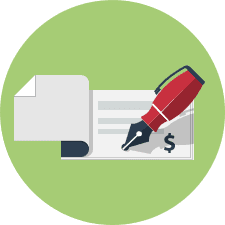 Basis of Estimate (BOE) Development
Determining and justifying your costs is critical when creating a winning price for your proposal. OST will work closely with your technical and management teams to identify your solutions' cost using established methods such as factored analogies, parametric models, learning curves, and Monte Carlo estimates. We will then document this information within a BOE.
Using OST's BOE methodology, we will format cost information to facilitate the financial team's overall price development. Our comprehensive approach to costing and pricing ensures a smooth, streamlined interface between the technical and finance teams, reduction in mathematical and categorization errors, and timely review of the volume's text and pricing spreadsheets.
BOEs are not always required for proposals. However, you may still choose to submit them to show the government that you understand the costs involved in accomplishing the work requested, which can give you an advantage over competitors. BOEs prove that the price you propose is the lowest possible credible price, even when your price appears higher than your competition's.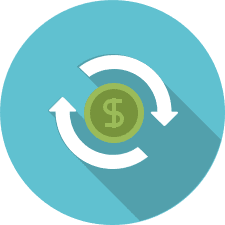 Subcontractor Pricing Data Calls and Sealed Package Evaluation
Our pricing consultants will help you manage the interface with the teammates. Pricing consultants will ensure your teammates understand what is needed for the cost volume, why it is needed, and when it is needed to facilitate complete and timely submission of data calls.
Pricing consultants will gather teaming partners' information by labor hour/category or by line item for service or product. They will also ensure that your subcontractors receive target labor rates, wrap rates, or fee targets.
We will work with subcontractors on their price to receive timely and accurate submissions, securing their correct price inputs in time for incorporation into your spreadsheets. This will allow you to create a consolidated Cost/Price to submit to the government. We can even help negotiate or adjust workshare to help reach the Price to Win.
If your subcontractors submit sealed price packages directly to the government, we will provide a firewalled pricing consultant to ensure their submissions are correct. That way, you won't have inconsistencies among your and your teammates' submissions.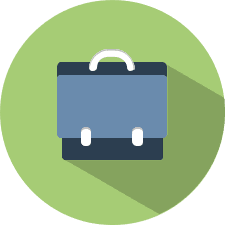 Cost and Price Proposal Consultants
Our expert price consultants will contribute to your cost proposal strategy. Their roles are outlined below.
Cost Volume Lead
Our Cost Volume Leads manage all pricing-related aspects of a bid, including writing, proposal management, proposal reviews, editing, publishing, printing, binding, and delivering cost/price proposals and accompanying material. Often the Cost Volume Lead is also a Price Strategist. The Cost Volume Lead's typical tasks and responsibilities include:
Oversee preparation of the Cost Proposal and Business Proposal volumes
Ensure that all aspects of the Cost and Business Proposal volumes are accurate and adequate
Ensure that all cost/price proposal documents are reviewed in a timely manner
Actively participate in the Cost/Price, Business, and Technical Proposal reviews
Ensure the Cost/Price and non-price volumes are consistent
Maintain version control of proposal sections within the established workflow
Issue target rates to the teaming partners and work with them to arrive at the right numbers and inputs
Produce Cost and Business volumes in sufficient time for formatting, technical editing, and production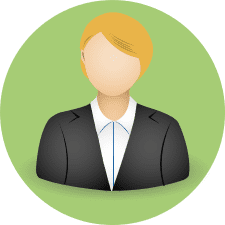 Price Strategist
Our Price Strategists help you arrive at the right price to both win the bid (based on the Price to Win) and perform successfully and profitably on the contract. In many cases, a Price Strategist may also serve as the Cost Volume Lead.
Our Price Strategist's responsibilities may include the following:
Study capture information about the opportunity
Gather pricing intelligence to predict what the government expects to pay and what competitors are likely to offer
Collect pricing information from recent contracts on the same or similar products or services, buyers, and end-users
Analyze company's expected costs in performing the contract and its profitability, taking into consideration bid instructions that include conditions of purchase, delivery, contract type, and payment
Work with the technical team to develop and iterate the plan of work and the associated direct costs necessary to perform the contract effectively at the lowest possible cost
Develop Should Cost Models and Pricing Models
Estimate direct labor and other direct costs using the plan of work
Perform competitive Labor Rate Analysis
Assist with developing the Price/Cost Proposal win themes and narrative
Determine the bid price, taking into consideration the contract type (e.g. selecting competitive pricing strategies that are different for Firm Fixed Price bids and their variations, and for Cost Plus Bids and their variations)
Define contract modifications strategy ahead of time, if necessary
Set the strategy for developing BOEs, if applicable, and collect and organize information to support the bottom-line dollar figure with facts and figures
Determine fee or profit customary for the specific government client and contract type
Assist with the development of indirect cost rate, in conjunction with the company's finance and accounting staff, if necessary
Assist with the Evaluation Notices (EN) response and Final Proposal Revision (FPR) process and negotiations with the government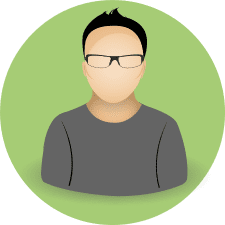 Proposal Estimator/Pricer
Our Proposal Estimators/Pricers collect and analyze data on all factors that affect costs, such as materials, labor, location, duration of the project, and special equipment/machinery requirements. The methods that Estimators/Pricers use for estimating costs differ by industry.
Our Proposal Estimators/Pricers gather all data relevant to the final project estimate, and then determine the quantity of materials and the labor required to complete the project. Estimators/Pricers also collect and analyze bids submitted by subcontractors and vendors.
Our Estimators/Pricers work with the technical proposal staff to develop a Work Breakdown Structure (WBS) and review the project schedule. They make decisions concerning equipment needs, the sequence of operations, the size of the workforce required in terms of labor hours, and physical constraints. Estimators/Pricers also include taxes, insurance, warranties, and other costs.
Our Estimators also account for cost increase factors as allowances for wasted materials, bad weather, non-productive time, and/or shipping delays. Our Estimators may weigh in on a make/buy decision, such as whether it would be more efficient to produce or to purchase parts.
A cost estimator prepares time-phase charts and learning curves. Time-phase charts indicate the time required for design and fabrication, debugging, and testing. Learning curves graphically represent the rate at which the performance of workers producing units improves with repetition. This "cost reduction" approach can be linear or curvilinear as workers learn and become more efficient, resulting in a lower unit price.
If your company has a database of parametric data on the costs and conditions of multiple other similar projects, our Estimators/Pricers may use parametric analysis. It is a process used to estimate costs per unit based on projects similar in size, scope, location, and complexity. Our Estimators/Pricers understand how to relate similar projects to a bid to make or justify pricing assumptions.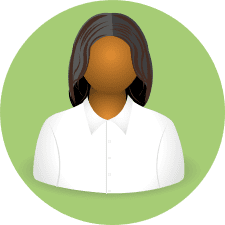 Basis of Estimate (BOE) Writer/Pricer
A BOE is part of the proposal cost volume that shows how you came up with your price – the basis of your cost estimate. It shows the government that you understand the purpose of the project and you can justify your proposed solution using the lowest possible, credible cost. A good BOE relies on proof, but many BOEs lack the basis portion. For example, a basis could be professional opinion combined with an element of a similar past project. Or a basis could be parametric data from a database on the costs and conditions of multiple other similar projects. The parametric analysis uses the statistical relationship between past information and other specific variables.
Our BOE Development Experts/Pricers are adept at capture (solution development), estimating, and pricing. Their responsibilities may include the following:
Understand multiple solutions for the project, alternatives, and the resulting costs
Decide on the primary estimating methodology used to prepare the cost estimate
Explain the scope of work being estimated
Identify the types and status of engineering and design deliverables to prepare the estimate, including any design basis assumptions
Document the project management, engineering, design, procurement, fabrication, and construction approaches to the project, along with the contracting and resource strategies
Document assumptions that could impact the end result of the estimated cost
Describe the methods and sources for determining all material, labor, and Other Direct Costs (ODC) pricing
Identify allowances, exclusions, exceptions, contingencies, and management reserve
Document any comparisons of resulting metrics, ratios, and factors with similar projects, historical data, and industry data, as well as differences between the bid project and the one used for the BOE
Discover and report potential cost- or time-saving opportunities
Decide on the appropriate level of detail to ensure consistency between various BOEs submitted in the proposal, and to support, justify, and confirm the cost estimate
Identify risks and opportunities within the BOE
Collect the documents used in the estimate development and reference them in the BOE; itemize and accurately describe them in the appropriate section of the BOE
Participate in cost volume reviews, and incorporate reviewers' comments
We use a proprietary table-driven, dynamic tool for BOE development in our work. This BOE tool allows our BOE Development Expert to:
Support a single BOE development paradigm
Have generic data structure define a dependable interface between cost estimation and pricing
Support development of reusable reports and components
Streamline work through drop down selection wherever lists are applicable
Control input and editing
Remove mechanical errors of BOE development
Remove categorization errors
Eliminate mathematical errors
Reduce rework
Ready to Win More Government Contracts?
Schedule a FREE 30-minute Business Development Consultation with one of our experts or call (301) 384-3350.
We'll discuss actionable ways you can grow in the Federal market and
tell you exactly how we can help you reach your goals.