SBA FAST* SBIR/STTR Proposal Lab
Apply to Be a Part of the Maryland SBA FAST SBIR/STTR Proposal Lab!
Do you need funding to help launch or grow your Maryland small business or startup?
Do you have an innovative idea that could be commercialized for business?
Want to increase your chances of winning Small Business Innovation Research (SBIR) or Small 

Business Technology Transfer (STTR) funding?

How about budget-friendly Business Development and Proposal training to help you develop and submit a compelling proposal for funding?
If so, you are in the right place.
Maryland's TEDCO, OST, and the Small Business Development Center (Team TEDCO) have teamed together to select up to 25 companies to participate in a unique opportunity to join OST's next SBA FAST SBIR/STTR Proposal Lab. For a third year, Team TEDCO will run a Proposal Lab tailored to assist Maryland small businesses to develop and submit a proposal to the National Science Foundation (NSF) for a Phase I award up to $275,000. The Proposal Lab runs from January 10, 2024 through June 12, 2024 . The application process will close on December 31, 2023  and it will be competitive.  If you qualify, you will receive an invitation to a virtual interview.
Apply today, space is limited for this high-value and heavily discounted training!
*Federal And State Technology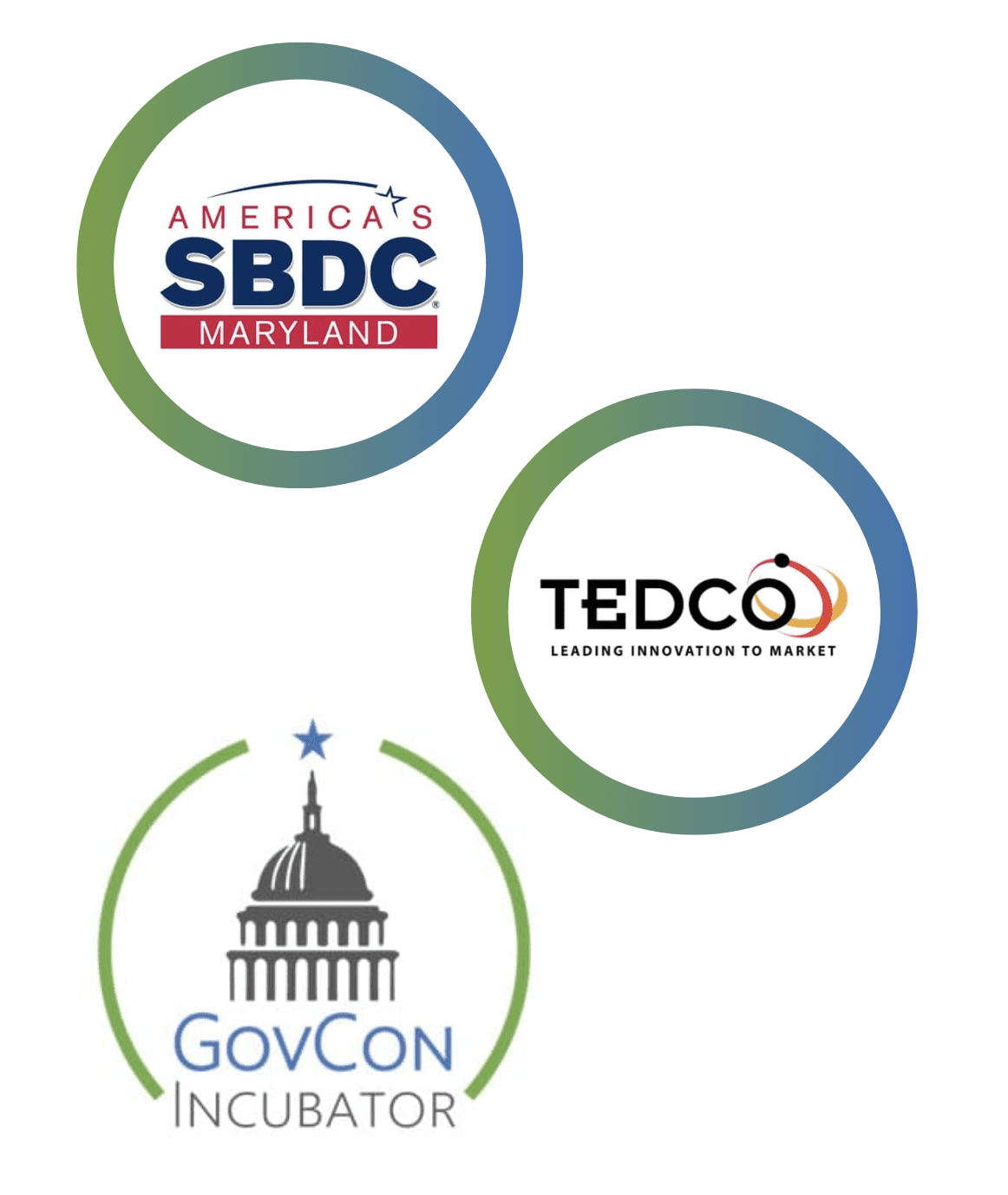 What is the SBA FAST SBIR/STTR Proposal Lab?
The Small Business Innovation Research Program, also referred to as SBIR; and the Small Business Technology Transfer program, also referred to as STTR, are sometimes referred to as the Nation's largest source of early stage/high risk funding for start-ups and small business.
The SBIR/STTR Proposal Lab combines guidance from SBIR tutorials, best-in-industry proposal training, Business Development and Technical mentorship, expert proposal reviews, and hands-on guidance throughout the program.
We are able to provide significant discounts to companies since the SBA FAST SBIR/STTR Proposal Lab is funded in part through a Cooperative Agreement with the U.S. Small Business Administration (SBA).

A cohort of up to 25 companies will participate in the SBA FAST SBIR/STTR Proposal Lab. We will take each participant from the NSF SBIR/STTR initial Project Pitch Phase all the way through to proposal submission. Team TEDCO will conduct a series of workshops and reviews virtually from the Training Center at OST Global Solutions' offices in Rockville, Maryland (some in-person events may resume depending on Coronavirus restrictions). Participants will receive support between sessions via a series of online portals. The SBA FAST SBIR/STTR Proposal Lab will culminate in the cohort's proposal submissions in June 2024. Subsequent advisory services will also be available for awardees and those who want feedback on how to improve their next proposal submission.
The SBA FAST SBIR/STTR Proposal Lab's goal is to at least double the win rate of Phase I SBIR applications (from 16% national average to 32%).
The ultimate goal is to improve proposal quality, submissions, and win rate while building long-term capacity to win government and commercial bids. Any eligible Maryland small businesses can and should apply, but emphasis will be on participation by women-owned, disadvantaged, and rural small businesses.
The SBA FAST SBIR/STTR Proposal Lab is timed to match the Summer 2024 NSF proposal deadline (Phase I proposals), with submissions projected to be due in June 2024. Approved applicants will receive preparatory materials and market research access (and other benefits) beginning the Fall of 2023. However, formal Proposal Lab activities start on January 10, 2024 after all approved applications are processed by December 31, 2023.
To increase Lab participants' win probability, Team TEDCO will include information captured through research and meetings with government SBIR/STTR program managers focusing on what's important to them, what wins, and what are the most effective preparation steps for the Lab participants.
Team TEDCO's SBA FAST SBIR/STTR Proposal Lab will help participants develop NSF SBIR/STTR proposals through a series of hands-on workshops and tailored training.
The instructor to participant ratio of 1:4 will ensure individual attention. Two substantive proposal color team reviews (Pink Team, Red Team) will include a proposal and an industry (technical) expert reviewers assigned per proposal. One will review your proposal for compliance and persuasiveness, and another will examine your proposal's technical viability.
What Are the Topics of Each SBA FAST SBIR/STTR Proposal Lab Workshop?
Here are the topics and events timed to fit each set of "next steps" necessary to complete your SBIR/STTR proposals.
Workshop Dates and Topics
Workshop 1: SBIR/STTR Proposal Lab Kickoff, Outline Content, and Business Model (January 10,
2024

)
Cohort Introductions.
Project Pitch and Proposal Status Check (review progress on early preparation efforts).
Primer on the NSF SBIR/STTR Program.
Overview of the SBIR/STTR Proposal Lab program.
How to win an NSF grant
Outline walk-through and content requirements.
Business Model Development
Time management.
Proposal Virtual Portals.
Expected deliverables and assignments prior to next workshop.
Workshop 2: Compliance, Brainstorming, and Speed-Writing Process (February
7, 2024

)
Proposal Status Check.
Foundations of writing faster and better.
The psychology of writing.
The correct writing process.
Group brainstorming on section content.
Individual brainstorming on section content.
Speed writing proposal sections.
Using tools to help write better and faster.
Getting Ready for the Pink Team 'Pens Down'.
Pink Team Review (February 25
, 2024

)

Pink Team is a feedback mechanism on participant's performance and proposal quality to date. The standard for Pink Team is that the proposal draft is 60% NSF-ready and is compliant.
Workshop 3: Project Plan, Commercialization, and TEDCO Market Research Kiosks (March 20,
2024

)
Proposal Status Check.
Commercial opportunity section requirements.
Project Planning
Developing timelines and Gantt charts.
Commercial Opportunity section drafting.
Workshop 4: Budget Proposal and Graphics (

April 17, 2024

)
Proposal Status Check.
NSF Budget walk-through (hands-on).
Proposal graphics and visuals, and principles of the design.
Preparation for the Red Team 'Pens Down'.
Workshop 5: Editing and Desktop Publishing (DTP) (May 8

, 2024

)
Proposal status discussion.
Proposal editing.
Desktop publishing.
Assignments review.
Upcoming deliverable dates.
Red Team Review (May 12, 2024)
Red Team review provides feedback to participants on proposal quality. The standard is that the proposal is 90% NSF-ready; within 10% of the page count; and compliant and compelling.
Workshop 6: Proposal Preparation for Submission and Submission

(

June 12, 2024

)
Proposal Status Check.
Proposal wall reviews.
Loading proposals in the portal.
Hitting "submit".
Submission Confirmation planning and process.
Our full-day proposal training labs will combine just-in-time training with hands-on work.
Ready to Win More Government Contracts?
Schedule a FREE 30-minute Business Development Consultation with one of our experts or call (301) 384-3350.
We'll discuss actionable ways you can grow in the Federal market and
tell you exactly how we can help you reach your goals.