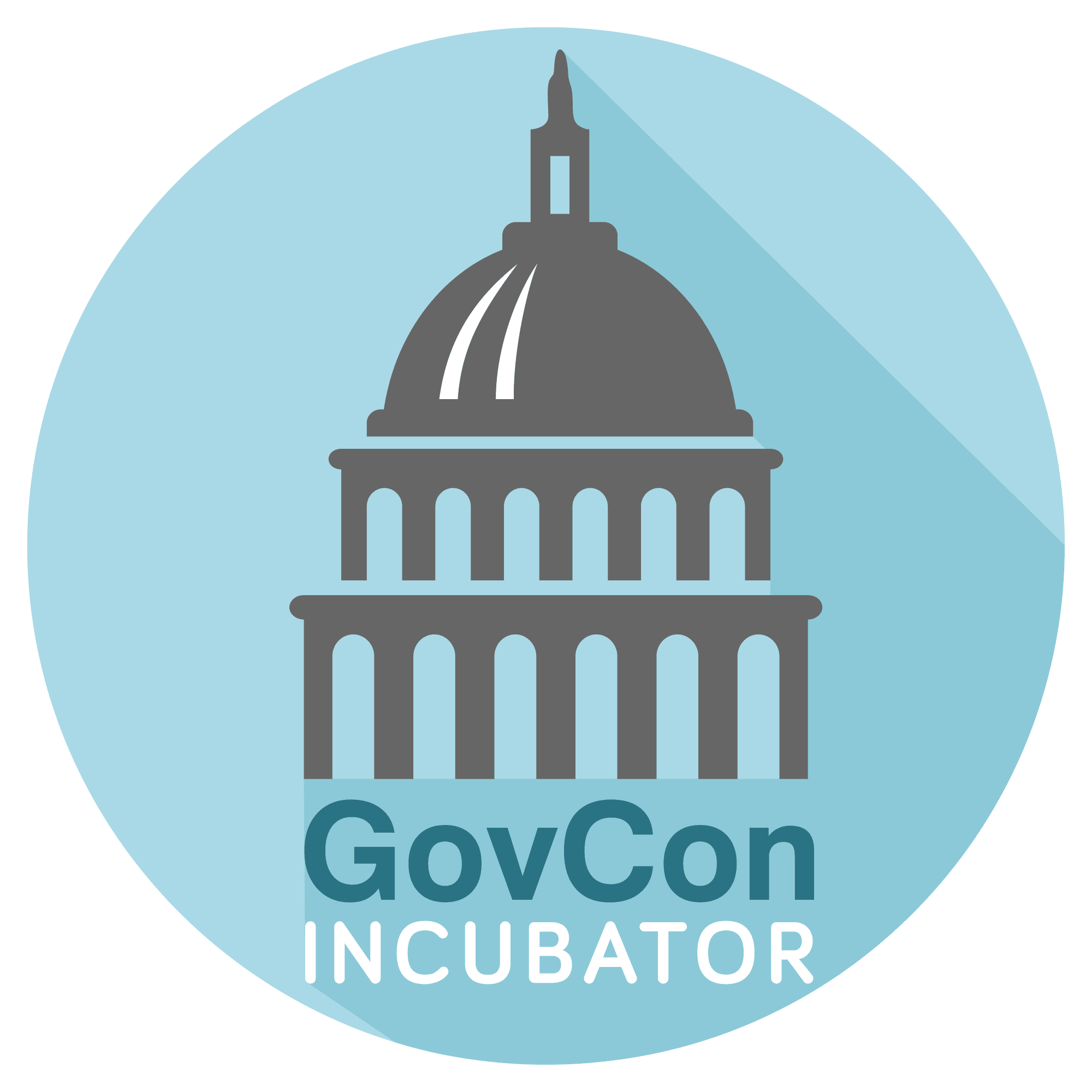 The GovCon Incubator's mission is to create a community of fast-growing small businesses to become the foundation of a quality government contracting force. The GovCon Incubator is for companies who are committed to business development and operational excellence.  The curriculum teaches members how to excel in all aspects of government contracting, from capture management before the Request for Proposal (RFP) comes out, to proposals with superior technical solutions, to masterful contract execution.
Are you ready to become one of the few small businesses that receive prime contract dollars?
Are you ready to bring your win probability well above the industry average of 33%?
Are you willing to invest in working on your business not only in your business and be accountable for making progress?
Do you want to immerse yourself in the proven practices of a winning team?
Contact Us to Schedule an Exploratory
Discussion about Joining the GovCon Incubator
The GovCon Incubator Will Accelerate Your Growth
Many government contractors take a long time to get off the ground and break through the barrier to start winning prime contracts and growing exponentially.
Federal agencies meet their governmentwide small business goals consistently, increasing total prime contracts going to small firms. However, it's important  to know what you are doing in government business development, as small businesses are having a harder time navigating the rough government market than in 2010. The Federal News Radio states that there are dramatically fewer small business prime contractors today, which means fewer small business are winning more contracts.
The same knowledgeable businesses keep winning the dollars that the federal government must award to meet its small business goals. In 2017, 25% of small business dollars went to the same 200 small federal contracting companies ($28 billion out of $110 billion). They know how to win so they keep winning. New companies who don't have the knowledge, the mentors, the networks, or infrastructure lose out and stay stuck.
Read more about the state of federal contracting for small businesses in this op-ed co-authored by OST Global Solutions' CEO Olessia Smotrova and published by The Washington Examiner.
Additionally, the rules for teaming and joint ventures have changed. The competition for small business set-aside contracts is now tougher because:
There are more joint ventures and looser prime-subcontractor teaming rules.
Government initiatives of consolidation, strategic sourcing, and category management have resulted in fewer requirements and tougher competition.
Agency contracting officers are using more governmentwide acquisition vehicles and multiple award contracts, which also limit the number of opportunities for new small businesses.
We designed the Incubator specifically to help new government contracting companies grow in the federal market and make the transition to becoming prime contractors faster.
We accept companies who are looking to grow aggressively and are serious about following proven business development practices. Our consultants and advisors will mentor your company as it grows in the federal market.
The incubator is co-located with OST Global Solutions, a premier business development consulting firm that has specialized in helping government contractors grow over the past 12 years.
OST runs the Bid & Proposal Academy with 18 courses on all aspects of business development, capture, and proposals attended by top government contractors and even the government. The combination of knowledge, experience, and success that we bring to bear separates us from other incubators, coworking spaces, or shared offices.
The GovCon Incubator is a premium membership program focused on bridging the knowledge gap between those new to the government contracting market and those that currently dominate it.
We use our Bid & Proposal Academy courses to give our members the knowledge to launch their companies to the next growth level. These processes have resulted in winning over $22 Billion for OST's clients and are proven effective for small businesses, regardless of service or product offering.
The key differences between the government contractors who succeed, and those who don't are:
Knowledge of how to grow and what opportunities to bid on,
Mentoring to guide you around common mistakes,
Targeted business networking with like minded professionals
The supporting physical and virtual infrastructure.
The GovCon Incubator provides members all four. Join our Incubator and Accelerator to launch and grow your government contracting business. If you are in D.C., Maryland, or Virginia. Work from our offices in Rockville, MD (local to Washington, DC), or join our virtual incubator if you don't need a physical space or only need it for meetings when you come to the Nation's Capital.
Contact Us to Schedule an Exploratory
Discussion about Joining the GovCon Incubator
GovCon Knowledge
"The best-informed wins" is the government contracting mantra. Consistently growing in the government industry requires:
Knowledge of processes; business development, capture, and proposal skills
Insight into upcoming bid opportunities
Understanding how to get the missing knowledge
Because OST, a premier government business development consulting company, operates the GovCon Incubator, our members are exposed to our defined and disciplined processes that lead to a high success rate.
We are home to the Bid & Proposal Academy where we teach 18 live public courses (and even more corporate training courses) on the entire lifecycle of government business development. We also have a wealth of recorded courses, manuals, and systems for how to grow a government contracting business.
All GovCon Incubator members have free access to regular workshops and question-and-answer sessions with top-notch mentors on the variety of topics necessary to build capacity in your company. Our Premium members have access to the online Blueprint for Federal Business Development and all members get 50 percent off the Bid & Proposal Academy's public training courses.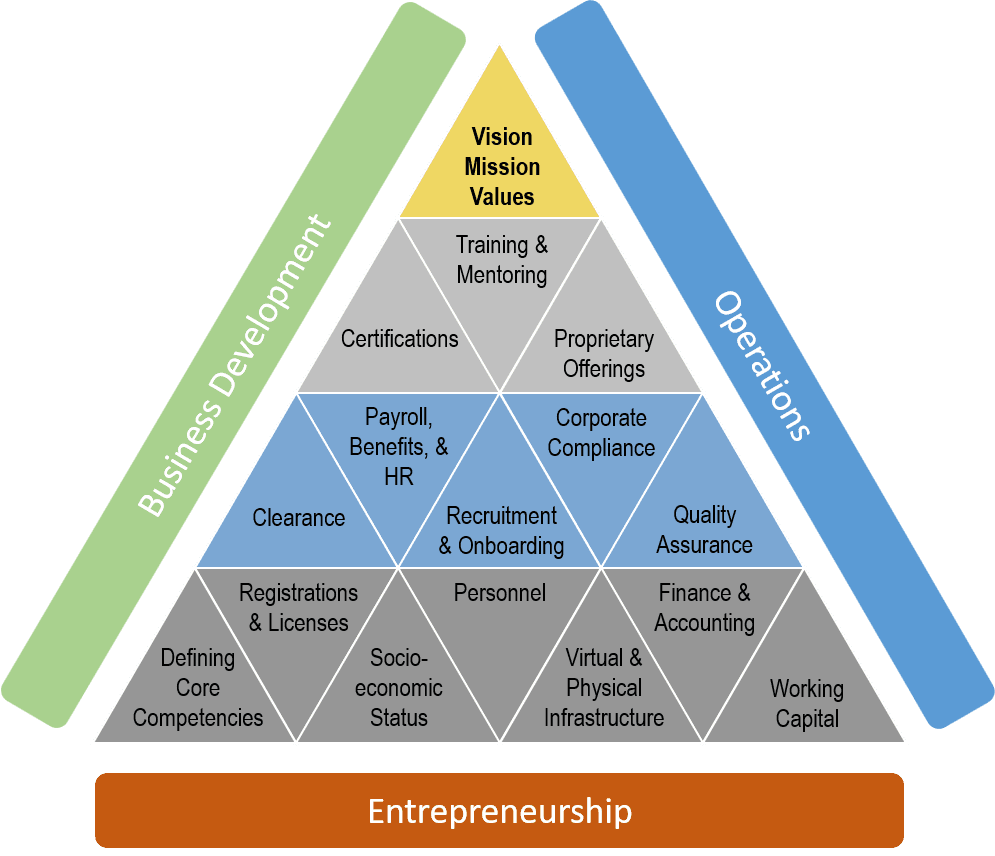 OST's GovCon Incubator Curriculum includes live courses, written materials, and recorded modules that we use to guide and mentor members.
All members will have access to our continuously updated Knowledge, Networking, and Opportunities Wiki (KNOW™), a virtual collaboration workspace with:
A hot opportunities feed for advance preparation and bidding on government contracts, relevant to our member companies
GovCon Incubator courses on Business Development, Operations, Entrepreneurship, and Capacity Building to accelerate company growth and avoid costly mistakes
A member forum to answer your questions and network with colleagues
A bulletin board for important announcements relevant to our contractor community
A calendar of incubator's training events, networking events, and government events
A library of useful templates, resources, links, and "how-to" instructions for government contracting
A dashboard of members' progress and accomplishments
Our program provides guided learning, self-study, opportunities to ask questions, and assistance applying these principles to your company. It also promotes accountability: to remain in our program, a company must report weekly on their progress and achievements. Meaning they work "on the business" not just "in the business."
Members Have Access to Mentoring From OST Partners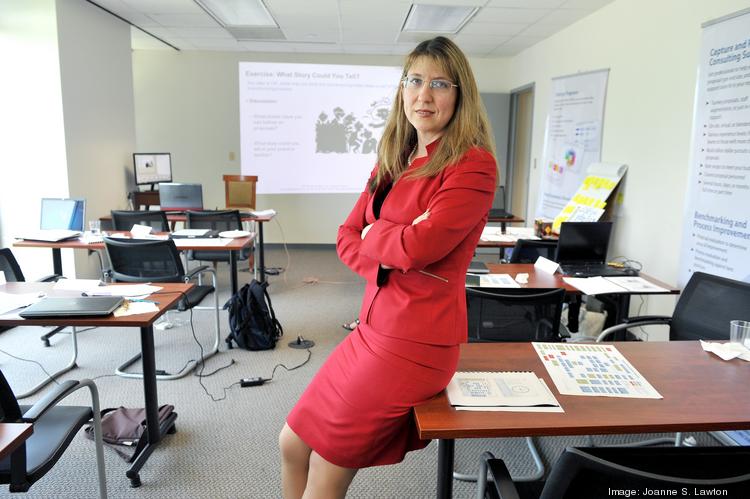 Olessia Smotrova, CF.APMP Fellow, president, and CEO of OST Global Solutions, Inc., has more than 20 years of experience in business leadership, business development, program management, communications, and marketing. She led winning bids for four out of five top Government contractors, winning more than $20 Billion over the course of her career.
She is the author of the book How to Get Government Contracts: Have a Slice of $1 Trillion Pie. She also consults and teaches how to get contracts with the Government and large commercial organizations, as well as developing processes, tools, and Bid & Proposal Academy courses that enhance business developers' abilities to win business. She has taught a graduate course at the Stevens Institute of Technology and provided training to the U.S. Treasury and NASA. She has served for 2 years as the President of the National Contracts Management Association (NCMA) Bethesda/Medical Chapter, and for 2 years as the President of the Association of Proposal Management Professionals (APMP) National Capital Area Chapter. She is recognized as an APMP Fellow for her contributions to the field of capture and proposals, the highest honor for business development professionals. Prior to supporting hundreds of Fortune 500 companies and small businesses as a consultant and growing OST, she worked as a business developer for Raytheon and Lockheed Martin and wrote for the Financial Times of London.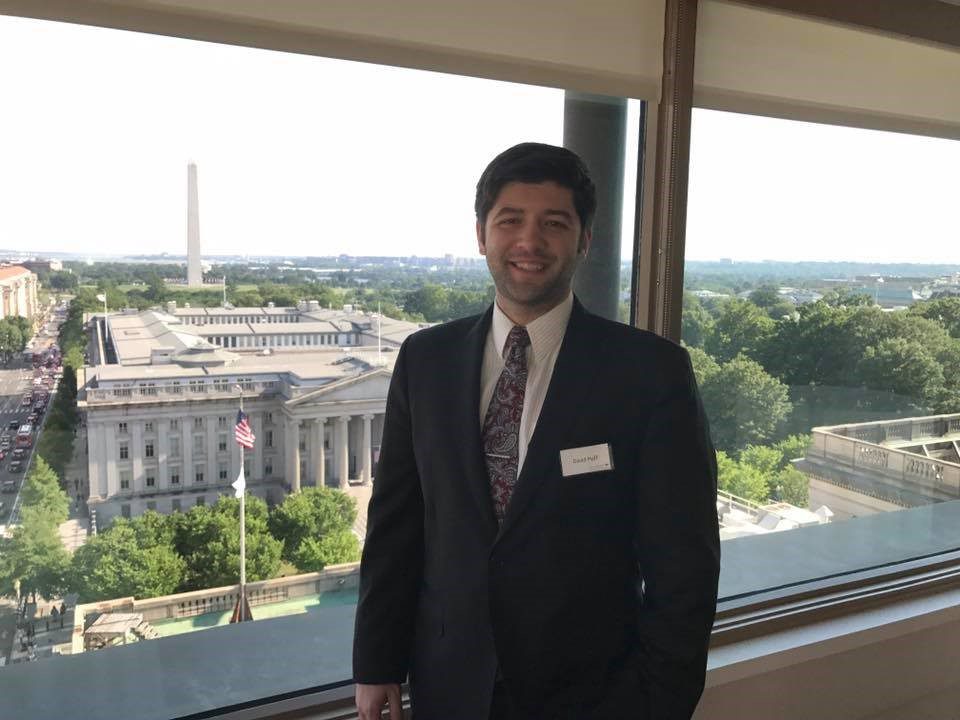 David Huff has 11 years of Government Business Development and military experience. He is a dynamic leader, able to develop strategies and implement them into action. He is a skilled facilitator and has captured, managed, and written proposals from $100K to $1.5B in value. He is an instructor at OST's Bid & Proposal Academy for Capture Management, Foundations and Advanced Proposal Management, Writing Persuasive Government Proposals, and Win Themes Development Workshop for the general public, corporations, and Government organizations, such as General Dynamics Information Technology (GDIT) EXCEL Training Program, NASA Langley Research Center, and the Department of Treasury.
He has also been a speaker at the National Contracts Management Association (NCMA) World Congress and the National 8(a) Association, the Association of Proposal Management Professionals (APMP) Bid & Proposal Con, and the APMP Mid-Atlantic Proposal Conference.
David is an Army veteran who served with the 2nd Battalion, 4th Brigade Combat Team, 82nd Airborne Division during two tours to Afghanistan.
OST has supported 18 out of the top 20 federal contractors, taken small businesses from 2 to more than 100 people, and helped grow companies from small to large. This is a one-of-a-kind opportunity for a government contracting business startup serious about growing aggressively to learn from some of the best consultants in the industry.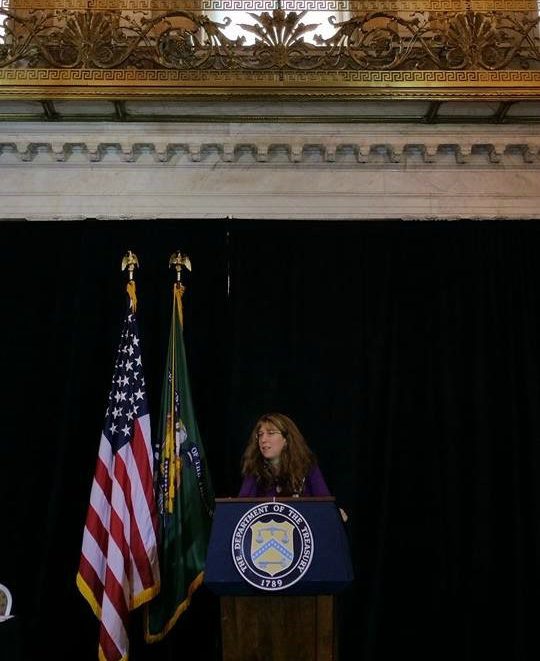 Network & Team with Other Government Contractors
The GovCon Incubator offers members an opportunity to network naturally as they co-work with peers in an office environment, or online through our virtual workspaces including KNOW™. From spontaneous conversations to planned activities, our members:
Learn from each other,
Find teaming opportunities to pursue government contracts jointly,
Seek support grappling with challenges other entrepreneurs are facing.
Our members will work alongside OST's expert consultant mentors and instructors to get timely advice on different government contractor situations. Our members also benefit from OST's network of government contracting officers and companies for easier identification of prime or subcontract opportunities.
Our staff works closely with the government to promote small business contracting. We arrange networking with government representatives and established large, mid-tier, and small prime contractors for our incubator members. Our network with government customers is vast, based on more than two decades in the federal contracting space.
We regularly update the KNOW portal to reflect the networking events perfect for our incubator companies, creating a foundation for a marketing and outreach campaign for our member businesses.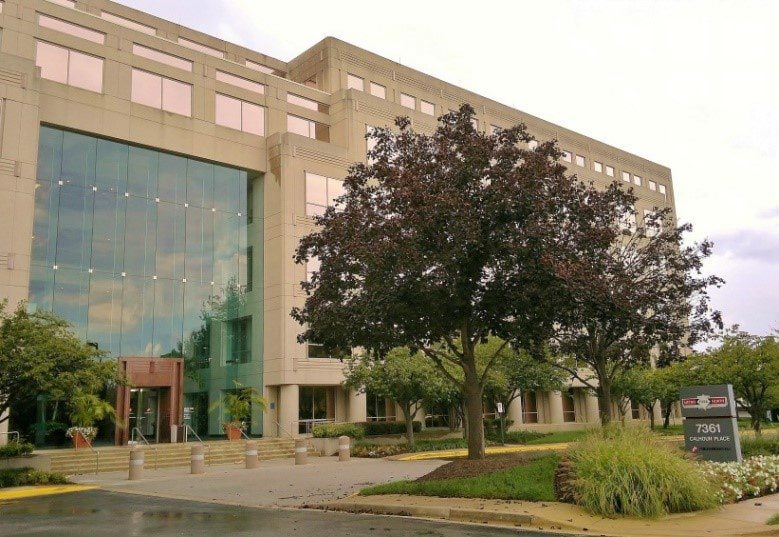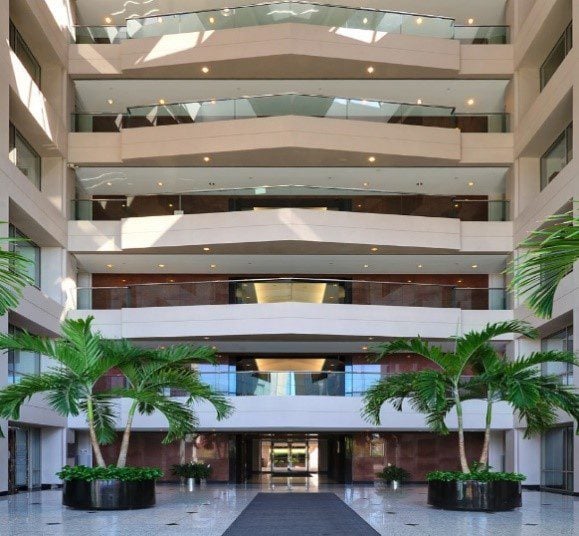 Located Near Government Agencies
The GovCon Incubator offers our members physical and virtual infrastructure to help build a foundation for success in the government contracting market.
Physical Infrastructure—Coworking Space in Rockville, MD, local to Washington, DC where most of the government agencies have their headquarters.
Members receive a business identity with an address in Rockville, MD.
GovCon Incubator's offices are in a Class A corporate building with ample free covered parking.
Our facility offers furnished offices and common space for coworking side by side with experts in business development and other incubator members. This is a full-immersion environment into federal business development.
Coworking members can work anywhere in the office that is available, including offices with desks and common areas. Our space naturally promotes networking and gets our members in a professional setting where they can focus on growing their businesses at a fraction of the cost of an office space.
Your entire team will be immersed in the best practices of business development, turning your entire workforce into a government sales force. Alternatively, you can have just your business development team work out of our spaces.
Members can conduct meetings or run proposals in 4 conference rooms. This includes our Bid & Proposal Academy's training room that accommodates up to 24 people and a proposal war room. Conference rooms have whiteboards and audiovisual equipment.
Members enjoy a professional setting with:
A reception area
Fully stocked kitchen/break room
Common areas for networking and internet for guests
Printing room with high-speed printer/copier/scanner, fax, binding equipment, laminator, and other proposal production equipment.
The GovCon Incubator is easy to get to from anywhere in the metropolitan Washington, DC area (DC, Maryland, Virginia): 1 block from Rockville Pike, 2 miles from I-270 Exit 6, 1 mile from I-200 Exit 3, 1 mile from the Shady Grove Metro (Red Line and bus access).
This means ready access to all the government clients and government contractor primes in Maryland, Washington, DC, and Virginia. We're also conveniently located next door to a major FedEx hub to easily ship proposals, and we're a short walk away from our business park's café. Many restaurants are within minutes, and Rockville Town Center is less than 10 minutes by car. Check our Visitor Guide for location details, driving directions, nearby hotels and restaurants, and more.
Virtual Infrastructure as Your Business Development Engine
 The GovCon Incubator provides all members with access to the KNOW™ collaboration workspace.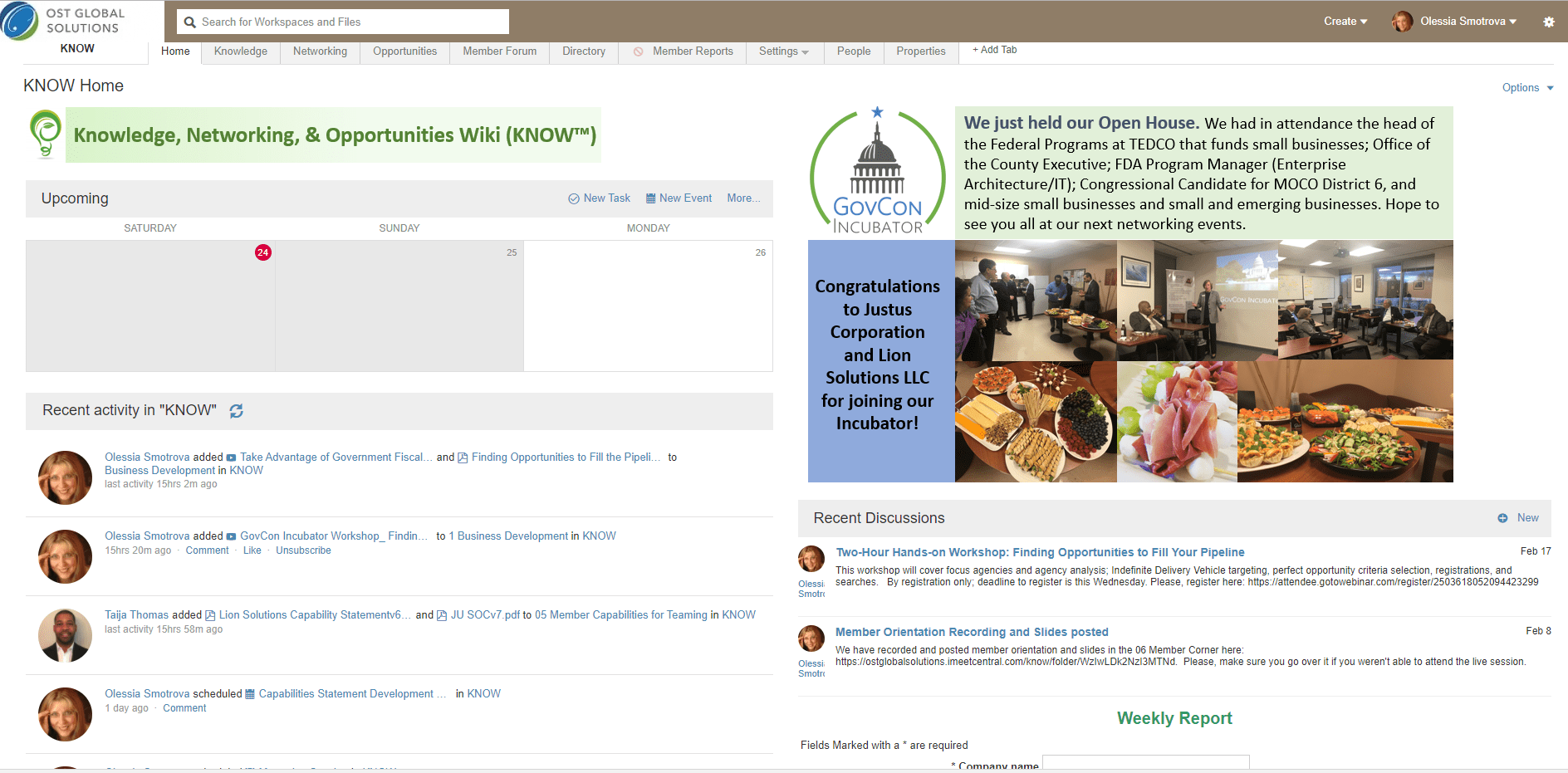 The GovCon Incubator provides a business development infrastructure through our KNOWTM portal to help members adopt a disciplined and repeatable process to help grow their companies.
Govcon Incubator Membership Packages
Prospective members can choose from Standard, Premium, and Coworking memberships. Standard and Premium memberships are for applicants who are not looking to work out of our space, whereas the Coworking membership is for those who want immersion in a business development environment.
As our facility is 4,300 sq feet, space is limited, and the Coworking membership is available on a first-come, first-serve basis.
Standard Membership
Business identity: address in Rockville, MD, with optional mail forwarding
4 hours per month conference room use included, additional time available
Participation in training webinars and networking events on all aspects of growing a government contracting business
Participation in the

 

Knowledge, Networking, and Opportunities Wiki (KNOW™)
50% off

 

Bid & Proposal Academy

 

training classes and educational products
Starts at $275/month with a
12-month contract
Premium Membership
Everything that's in the Standard membership, plus:
Regular group mentoring and strategy sessions with our experienced mentors to help you process issues, answer questions, and set strategy
Online access to Blueprint for Federal Business Development course with more than 30 hours of instruction and hundreds of pages in manuals on every nuance of winning government contracts
Starts at $525/month with a
12-month contract
Coworking Membership
Everything that's in the Premium membership, plus:
Ability to work in the office in the common spaces during business hours
Access to all amenities: free parking, Internet, printer/copier, fax, scanner, fully stocked kitchen
Starts at $695/month with a
12-month contract
GovCon Incubator Resources
Members have on-tap access to resources that help with a win strategy, a bid-no-bid decision, proposal outlining, proposal reviews, and timely advice on dilemmas and confusing requirements frequently posed by RFPs. Members have all the competent resources on tap to help with:
Strategy development
Executive coaching and peer group coaching
Capability statement, marketing materials, and presentation development
Opportunity pipeline development
Financing
Implementing business development processes
GSA schedule proposal preparation
Website design
Bookkeeping and accounting support for government contractors
Wealth planning and personal finance management
Graduation planning, including real estate brokerage services
GovCon Incubator members don't leave their company's growth to chance. They understand that learning and getting timely support are the keys to consistently growing in the federal market.
Join the GovCon Incubator to set your company up for long-term success.
Contact Us to Schedule an Exploratory
Discussion about Joining the GovCon Incubator
Ready to Win More Government Contracts?
Schedule a FREE 30-minute Business Development Consultation with one of our experts or call (301) 384-3350.
We'll discuss actionable ways you can grow in the Federal market and
tell you exactly how we can help you reach your goals.