Proposal Consulting Support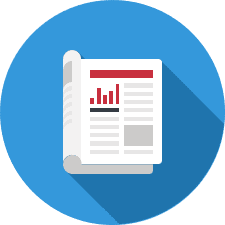 Our proposal staff will help you develop your entire proposal from start to finish, collaborating with your Subject Matter Experts, providing surge support, or offering targeted proposal guidance and color team reviews. We will ensure your proposal is concise, compliant, and compelling.
We provide the following proposal services:
Request for Proposal (RFP) and other government solicitation analyses
Bid or no-bid decision validation
Annotated outline development
Win themes development to give you an edge over the competition
Proposal management, writing, graphics, desktop publishing, pricing, orals
Proposal reviews: Pink, Red, Gold, Read Aloud, Pre-Submission (White Glove)
Just-in-time training throughout the process to address gaps and advance skills

OST uses a six-phase agile proposal process adjusted to your needs based on proposal duration, resource availability, and size and complexity of effort. Our proposal consultants start with the integration phase where they create an annotated outline and develop a cohesive proposal plan, kick off the proposal, and then move through in-process reviews, Pink Team, Red Team, Read Aloud Review, final proposal check and delivery, and support you after the initial submission.
Our six-phase proposal process is based on agile, iterative development. We implement sprint-like draft development process that includes formal synchronous or rolling color team reviews and informal in-process reviews. We adjust our process to your needs based on proposal duration, resource availability, and size and complexity of effort.
In addition to the traditional color team reviews (Pink Team, Red Team, Gold Team, and "White Glove"), we conduct in-process reviews with our proposal managers providing real-time feedback and guidance to the authors.
Our proposal development services include the cost/price volume because price is a crucial part of the proposal and is integral to the whole offer. We perform the same formal color reviews on the cost volume in parallel with the non-price volumes.
Other companies only perform a Green Team review or end up having no formal review of the price volume. This approach positions the cost volume as less important than the other volumes, accepts the inevitability of a last-minute rush that may lead to errors, and leads to inconsistencies among volumes. OST's process results in superior cost/price volumes that convey win themes, graphics, and messages that reinforce your technical volume's strengths.
We hold regular Just-In-Time training sessions for the entire proposal team to ensure everyone knows how to produce their best work. We also conduct a Read Aloud review where we finalize and polish the proposal to eliminate any inconsistencies and errors. The result is a proposal you are proud to submit, that represents the value you bring to your government clients.
Proposal Team Members
Our experienced proposal consultants are trained at our Bid & Proposal Academy. They actively participate in the Association of Proposal Management Professionals (APMP) and the National Contracts Management Association (NCMA). Browse through the list of OST's proposal professionals that can help win your bid.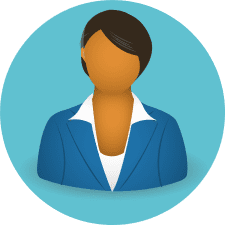 Proposal Manager
Having the right Proposal Manager is key to winning your team's bid. After the government publishes the formal RFP, the Proposal Manager takes the lead. The Proposal Manager is the single point of accountability for organizing all information and personnel resources to produce a compliant, compelling, and technically accurate proposal delivered by the government's deadline. Our Proposal Managers take ownership of the content and do whatever it takes to develop an outstanding proposal.
Kickoff, Research and Brainstorming
In preparation for the proposal kickoff, the Proposal Manager ensures the team understands the RFP and other RFP-related material. During this phase, the Proposal Manager develops the annotated outline, compliance matrix, and proposal schedule to ensure management and technical responses are compliant and compelling.
A successful proposal kickoff is critical for presenting a plan and setting expectations for a successful proposal effort. While Just-In-Time training for the proposal team or small groups happens at any time during the process, the Proposal Manager may lead a training session at this stage to help orient and train the team to fill in knowledge gaps in proposal development.
Between the proposal kickoff and Pink Team review, the Proposal Manager facilitates proposal solution and win themes brainstorming and conducts in-process reviews.
Proposal Writing and Management
During the writing phase, our Proposal Manager coordinates with Subject Matter Experts (SME) and/or Technical Writers from your company or teaming partners. The Proposal Manager maintains version and section control through a collaborative SharePoint workspace that ensures productive workflow and real-time access to various sections. Our Proposal Manager also:
Orients the proposal team on themes, discriminators, hot buttons, and messaging for each proposal section
Schedules and manages Volume Leads,Proposal Writers, and SMEs for timely delivery
Schedules and manages proposal reviews (Pink Team, Red Team, Gold Team, and Read Aloud), organizes all review inputs and outputs, and distributes drafts in a timely manner
Performs ongoing in-process reviews of the proposal content and gives real-time feedback to authors, preventing "writers' drift"
Ensures that technical and management volumes are consistent with the cost volume
Proposal Editing, Production, and Submission
Once the writing is done, our Proposal Manager coordinates review and production schedules with the proposal production personnel for timely completion of all required proposal editing, desktop publishing (formatting), graphic design, and other production support to meet internal review schedules and the formal RFP response due date.
The Proposal Manager also oversees completion and delivery of the proposal on schedule. Following submission and delivery, the Proposal Manager participates in post-proposal activities such as the Lessons Learned, discussions, orals, Final Proposal Revision (FPR), and government debrief, if invited.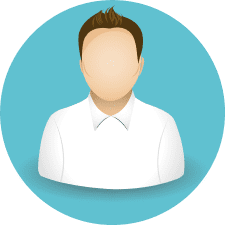 Proposal Coordinator
A Proposal Coordinator focuses on the administration of the proposal process and supports the Proposal Manager. Our Proposal Coordinator's support is usually necessary on highly technical proposals with larger proposal teams. Our Proposal Coordinators organize and secure all proposal-related information and manage routine tasks, freeing up the Proposal Manager to focus on leadership and developing winning content.
Our Proposal Coordinator assists the Proposal Manager in setting up the physical and virtual proposal workspaces, with the correct folder structure and automated features to ensure effective workflow, version control, access, security, and backups of the proposal document. Our Proposal Coordinator may also train the team on the use and procedures of the collaborative site in a virtual environment or may set up and update "proposal walls" for in-person interactions. Other tasks include:
Controlling access to the physical proposal area
Setting up a "burn" box and a shredder to prevent release of competition-sensitive or proprietary materials
Assisting the Proposal Manager in compliance checks, including generation of a compliance matrix
Assisting with organizing and issuing invitations to meetings for the team, such as the kickoff, brainstorming sessions, color reviews (Pink Team, Red Team, Gold Team), and Lessons Learned sessions
Assembling the document for reviews
Our Proposal Coordinator also assists in organizing desktop publishing and editing of the proposal document, including supervision of Editors, Desktop Publishers, and Graphic Artists. The Proposal Coordinator handles the workflow of proposal sections and graphics. Our Proposal Coordinator maintains up-to-date status of all proposal text and graphics, and assists the Proposal Manager with updating the proposal schedule, as well as:
Developing the production plan for the proposal and order printing supplies for hard-copy deliverables
Organizing proposal production and delivery
Archiving the final proposal and related documents
Sanitizing the proposal space by securely disposing of all proposal assets not meant to be retained
Proposal Writer (Technical Writer)
Our Proposal Writers follow OST's proposal writing standards when they write, rewrite, and edit a proposal, including the executive summary, technical and management volumes, past performance, resumes, and technical plans. They analyze Request for Proposal (RFP) requirements to develop proposal section plans and collaborate with Subject Matter Experts to develop compliant and compelling proposal text and graphics concepts. Our Proposal Writers' primary responsibilities are to:
Develop detailed proposal section outlines and section content plans
Interview Subject Matter Experts and collect their written inputs
Write winning proposal sections by distilling complex technical subject matters into hard-hitting, customer-focused value propositions
Conceptualize or modify proposal graphics for rendering by the Graphic Artist
Edit proposals and related documents for completeness, compliance, and persuasion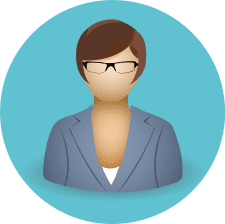 Color Team Reviewer (Pink Team, Red Team, Gold Team)
Color reviews can be done as a standalone service without having to purchase other proposal support.
Our Color Team Reviewers conduct formal proposal quality reviews called Pink Team, Red Team, Gold Team, etc. The colors indicate how "customer ready" the proposal is. According to OST's process, a Pink Team review should occur when a proposal draft is 60% customer ready, Red Team when the proposal is 90% customer ready, and Gold Team when it is 99% customer ready. Our reviewers provide feedback to the technical writers on how to improve the proposal. Our proposal review experts work individually or in conjunction with other reviewers who may be Subject Matter Experts, company management, teaming partners' representatives, or authors of other proposal sections.
Our Color Team Reviewers organize and facilitate the reviews and comment on their assigned sections. They evaluate a proposal from the government's perspective, including strengths, weaknesses, and recommendations for improvement. During this process, reviewers identify inconsistencies, errors, or compliance gaps in the technical approach, management section, and past performance. Color Team Reviewers may recommend additional win themes or enhance messages to the customer while also conducting a compliance check on the proposal. During the process, our reviewers:
Comment on the structure and outline of the proposal
Check for tone, accuracy, and customer-focused messaging
Recommend additions or deletions to the sections, if necessary
Brainstorm in collaboration with other reviewers to develop missing or inadequate approaches in the technical and management sections
Recommend alternatives for past performance examples that are more relevant to the RFP, or identify areas where the current past performance examples are irrelevant or insufficiently tied to the Statement of Work (SOW)
Check personnel candidate resumes and bios for compliance, accuracy, and consistency, and provide recommendations on how to better relate personnel's experience to the SOW
At the end of the review, our reviewers provide verbal and written feedback to proposal authors in a constructive, professional manner.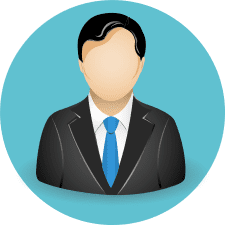 Orals Coach
Some agencies and government customers, such as GSA's Federal Systems Integration and Management Center (FEDSIM), use orals as a regular part of their source selection. Oral proposals are different from regular briefings.
Even software developers' coding challenges may require an Orals Coach to showcase the solution.
Our Orals Coaches help with two aspects of oral proposal development: slides and coaching.
Oral Slides
Our Orals Coaches and other orals specialists help create engaging slides that showcase win themes and customer messaging while ensuring all information is compliant and compelling. Although the goal is to appear unscripted, in some cases our Coaches develop scripts for struggling speakers to help them overcome performance anxiety and fear of public speaking.
Orals Coaching
Beyond the slides, our Coaches prepare the presenters to appear natural and polished, communicate competence, and portray team cohesiveness non-verbally. Our Orals Coaches offer group and individual coaching sessions to highlight evaluated strengths, ensure completeness of message, and rehearse timing to stay within rigid presentation time limits.
Coaches run drills to prepare presenters for answering difficult evaluator questions and solving sample tasks. Our Orals Coaches give feedback and build presenters' confidence through video-filmed rehearsals and in-person coaching.
Our Orals Coaches prepare presenters for the "big" oral presentation day, including dress rehearsal, logistics, and presentation day instructions. Our Orals Coach may even attend an oral presentation with the team if the RFP allows. Our Coach may also work with the videographer to videotape the orals for video proposals, which have recently become more popular.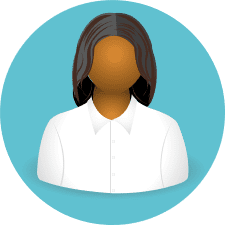 Proposal Editor
Our Proposal Editors provide in-depth editing and proofreading of proposal sections and graphics to ensure accuracy, compliance, and clarity. Our Proposal Editors improve the proposal by making it more accessible and readable for an evaluator, while fixing all grammar and syntax errors. Depending on the level of editing required, our Proposal Editor's responsibilities include:
Editing proposal sections and graphics to ensure consistency, clarity, completeness, conciseness, and correctness
Rewriting and "one voicing," so the proposal reads as if a single author wrote the whole proposal
Fixing typos, spelling mistakes, grammar, tense, tone, rhythm, syntax, and changing passive voice to active voice
Conducting a compliance check and adding compliance language into key sections for ease of evaluation and maximum score
Adding figure and tables references, titles, and action captions
Running the Read Aloud Review session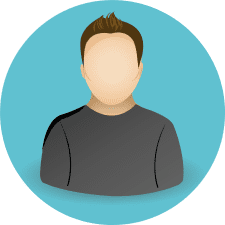 Desktop Publisher
Our Desktop Publishers produce a polished proposal through clean layout, page design, and consistent presentation. Whether the proposal is developed in Microsoft Word or Adobe InDesign, our Desktop Publishers ensure that the document is both compliant with RFP requirements and aesthetically pleasing. Our Desktop Publisher's main responsibilities include:
Setting up a clean template in Microsoft Word that matches the color palette of the company or the customer
Inserting the cover, table of contents, table of figures, acronym glossaries and other proposal front matter
Labeling all exhibits (tables and figures) and ensuring they are referenced in text
Formatting all document sections to ensure consistent numbering, font, and styles
Inserting graphics to ensure font and Section 508 compliance
Correcting minor grammar errors and ensuring acronyms are spelled out on first reference
Preparing the final proposal document for review and inspecting document for customer submission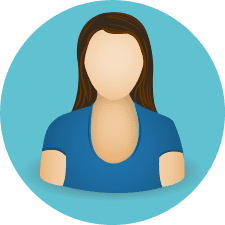 Graphic Designer
Our Graphic Designers have specialized skills in government proposals. They conceptualize and design graphics based on the proposal content and requirements, working closely with Proposal Manager, writers, and Subject Matter Experts. In complex proposals, our Graphic Designers oversee other graphic artists to maintain consistency and accuracy among graphics developed by multiple designers. Our Graphic Designers' responsibilities include:
Using professional graphic design principles and resources to make your proposal graphics look attractive
Rendering sketched concepts into professional graphics using software such as Microsoft PowerPoint, Adobe Illustrator, and Adobe Photoshop
Creating the cover, spine, back cover, and CD covers (if applicable) for every volume of your proposal
Ready to Win More Government Contracts?
Schedule a FREE 30-minute Business Development Consultation with one of our experts or call (301) 384-3350.
We'll discuss actionable ways you can grow in the Federal market and
tell you exactly how we can help you reach your goals.