Labor Rate Analysis & Price to Win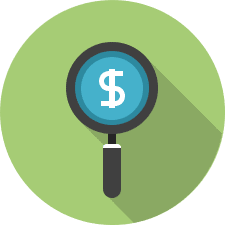 Price is key to winning Federal bids. The Federal Government awards most contracts to the lowest bidder, or to a slightly higher cost bidder with an outstanding solution in a best value tradeoff evaluation. This means you need to have the information at your fingertips to develop winning pricing strategies for your regular proposals. Depending on the bid size and complexity, you may need a competitive analysis of labor rates for a services proposal, or you may need a full Price to Win exercise to arrive at the right price targets needed for your proposal.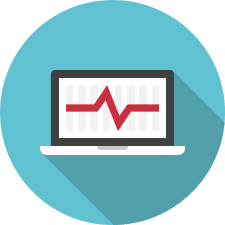 Competitive Analysis of Labor Rates
We offer and provide competitive Labor Rate Analysis by reverse-engineering, analyzing, and comparing your company's and your competitors' labor rates using open source and Freedom of Information Act (FOIA) data.
Our Labor Rate Analysis approach includes researching competitors' FOIA'ed rates and Indefinite Delivery Vehicle (IDV) rates, including labor categories and burdened labor rates for the specific contractor/division or IDV service areas. We map these labor categories to salary surveys for a specific location and calculate the bottom-up burden for each labor category. We identify and discard gamed or unused labor rates and then average remaining rates into competitive wrap rates. We then apply competitor aggressiveness factor to these rates to deduce where they may come in pricewise.
This service will provide you with the necessary data to make informed cost proposal decisions. If you are an incumbent, you may choose not to bid all of your existing staff and instead bid prospective rates based on lower percentiles in salary surveys. You may choose to "green" your personnel in the out years, assuming an attrition rate due to such factors as retirement. As an aggressive newcomer, you may want to take some calculated risks with finding and retaining personnel in the lower salary ranges. You may choose to lower your fee (profit). Or you may choose to lower your indirect costs.
The point of the competitive Labor Rate Analysis is to allow you to avoid bidding in the dark and inform your proposal price decisions.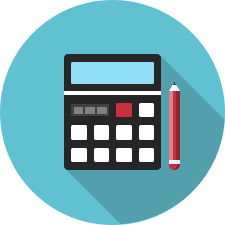 Price to Win
We recommend conducting a Price to Win analysis when the bid you pursue is more complex, revolving around solutions versus a labor rate shootout. Price to Win analysis helps position your company for a successful, competitive bid, so that you win the project and successfully execute it, generating great past performance references and realizing profit.
During our Price to Win analysis, we perform the following steps:
Estimate the Funding and Addressable Budgets. The funding budget is what the government has allocated to a specific program, while the addressable budget is what is available to contractors after deducting possible government management costs.
Estimate Preliminary Top-Down Proposal Price. We check your government customer's awards for trends, analyze your competitors' awards, and file FOIA requests, provided that you contact us well in advance of the Request for Proposal (RFP) issuance. We look at any deltas between past contracts and the current opportunity's contract type, requirements, and evaluation criteria. We conclude, based on this information, how far below the proposal price should be from the customer's addressable budget.
Estimate Solution-Based Cost. Based on the gathered information, we develop a minimally-compliant solution that meets — but doesn't exceed — the requirements. It enables us to compare postulated competitors' solutions with yours while focusing on cost elements, not price. We may also develop:

Labor category list and location-based salaries
Postulated evaluation criteria
Pricing model
Work Breakdown Structure (WBS)
High-level Basis of Estimates (BOE)
High-level materials and subcontracting prices

Determine Competitors' Technical Solutions. We define each competitor's solution based on the Strengths, Weaknesses, Opportunities, and Threats (SWOT) analysis. We adjust for gaps in knowledge based on various collected data, such as labor costs and wrap rates. We analyze competitors as teams, and we determine the difference between the minimally-compliant solution and each competitor-specific solution to determine customer value.
Finalize the Price to Win Target. We then integrate competitive analysis into a pricing model and continuously update the model. We derive a Price to Win target based on that information.
Establish Proposal Price to Win. Based on a tradeoff between price and capability, we help our clients develop a successful bid strategy and establish the price they need to propose to win. We also develop additional strategies that could improve our clients' chances to win, including teaming, approach, rate, and other change recommendations.
As a result of our Price to Win, you will know whether your current cost pools and bidding practices are competitive in your target markets. You will gain insight into the wrap rates and bidding strategies of competitors. On highly competitive bids, investing in the Price to Win analysis has been proven to make a difference between winning and losing.
Ready to Win More Government Contracts?
Schedule a FREE 30-minute Business Development Consultation with one of our experts or call (301) 384-3350.
We'll discuss actionable ways you can grow in the Federal market and
tell you exactly how we can help you reach your goals.