Let us train and certify your new hires or your entire Business Development (BD) organization to help you reach a higher win rate on government proposals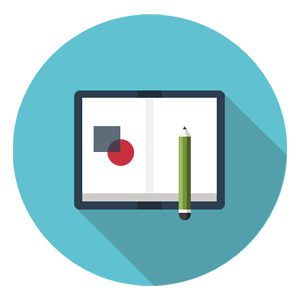 Solve the BD, Capture, and Proposal Skill Gap Problems
Having a well-rounded, cross-trained Business Development team is essential to achieving success in the Federal Government market. Competent BD, capture, and proposal personnel, however, are tough to find, attract, and retain.
Even those proposal professionals you end up hiring at a premium have uneven professional skillsets. Their skill gaps result from learning unsystematically on the job and some sporadic and dated training. More than 95% of business developers didn't go to college to learn their profession. Even having served in the government doesn't qualify one to become a business developer – it is helpful but is only a start. Most people ended up in BD by chance and picked the profession up along the way the best they could.
Having a poorly qualified workforce tasked with federal BD leads to hefty compensation outlays with little results. Worse yet, it leads to potential missed opportunities or costly mistakes that may amount to tens of millions of dollars lost that your company otherwise would have won.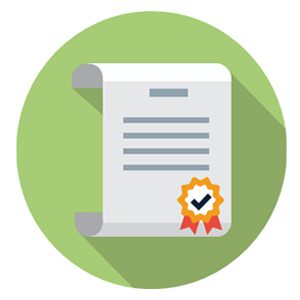 Train Your Employees through our Business Development Apprenticeship
To help you eliminate large gaps in skills and knowledge of BD, capture, and proposal professionals, we have created a comprehensive year-long training program officially approved and registered by the Departments of Labor in Maryland (DLLR), DC (DOES), and Virginia (DOLI). Any employer in the United States can send personnel for apprenticeship at our Bid & Proposal Academy. The certification your employees would receive is recognized nationwide.
We have defined the Department of Labor occupational standards for Federal Government Business Development and built the first-in-the-nation, accredited program to train people in order to meet those standards.
OST's Government Business Development Apprenticeship program is a comprehensive one-year training program that delivers the coursework and certifies the skills for Business Development Specialists through the Department of Labor. The apprenticeship combines 250 hours of job-related instruction to obtain national skills standards and on-the-job training provided by the apprentice employer.
Participants must pass skills tests at each segment of the program to progress further, so you can have confidence that your staff is learning.
Employers use this Government-certified program to prepare their future workforce with essential BD skills for government contracting. Our curriculum covers the entire Business Development lifecycle including opportunity identification, pipeline management, capture, and proposal development.
BD, Capture, and Proposal Course Curriculum for Apprenticeship
We have designed the program to ensure that Apprentices are able to deliver a real return on investment (ROI) by learning exactly how to perform specific BD-related tasks. Apprentices will complete one part of the program per month and will be able to apply this knowledge to contribute in a greater capacity to the BD efforts.
The program consists of 12 parts that Apprentices can access through our online Learning Management System (LMS), with live attendance available to academic classes.
Benefits of a Company-Wide Apprenticeship Program
On-the-Job Training and Modules of the Blueprint for Federal Government Business Development
Federal Contracting Knowledge
Foundations of Federal Government Business Development
Take Advantage of Government Fiscal Year End Spending Rush
Module 1: Federal Contracting Overview
Market Research, Pipeline Development & Opportunity Qualification
Capability Statement Workshop; How to Qualify Opportunities for your Pipeline
Module 2: Strategic Planning, Market Research, Marketing
Module 3: Pipeline Development & Opportunity Qualification
Capture Process and Customer Engagement
Foundations of Capture Management
Module 4: Capture Overview & Customer Engagement + Q&A
Information Gathering and Win Strategy
Proposal Win Strategy and Win Themes Development
Strategies for Winning Proposal After RFP Release and Proposal Submission
Module 5: Information Gathering and Win Strategy
Competitive Analysis and Teaming
Teammate Value Proposition Development
Module 6: Competitive Analysis and Teaming
Developing and Compliant and Compelling Proposal – Part 1
Foundations of Proposal Management
Get Inside the Government Evaluator's Mind
Module 7: Solution Development and Capture Management
Developing and Compliant and Compelling Proposal – Part 2
How to Develop a Compliant Proposal
What a Great Proposal Looks Like
Module 8: Framework for Developing a Compliant and Compelling Proposal
Developing and Compliant and Compelling Proposal – Part 3
Writing Persuasive Government Proposals
Developing and Compliant and Compelling Proposal – Part 4
Winning Government Cost Proposals
How to Develop Proposal Outlines
Module 9: Developing a Winning Proposal Document
Developing and Compliant and Compelling Proposal – Part 5
Module 10: Increasing your Proposals' Persuasiveness to Win
Developing and Compliant and Compelling Proposal – Part 6
Proposal Graphics Conceptualization and Design
Module 11: Proposal Management, Reviews, Production, Debrief, and Lessons Learned
Developing and Compliant and Compelling Proposal – Part 7
Desktop Publishing for Proposal Professionals
Importance of Reading Your Government Contracts
Module 12: Organization, Gates, and Other Ways to Scale your Government Business Development Machine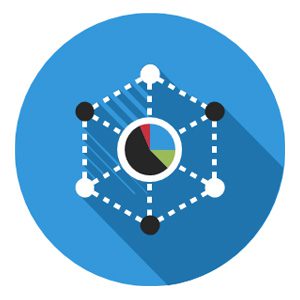 Staff cross-trained in BD, capture, and proposals wins more and stays longer
Developing proposals is a high-tempo and high-stress environment requiring significant commitments from your BD organization. Business Development, capture, and proposal professionals need to be cross-trained to become more effective in winning business. For example, a proposal manager trained in capture will drive development of a more powerful proposal content, while a BD manager trained in capture will close on opportunities more easily.
Cross-training of BD staff allows organizations to assign personnel to different functions to prevent burnout and attrition. BD and capture have a different pace than proposal development, and proposal management is more stressful than proposal writing. Being able to switch between activities enables a more-rounded staff and more sustainable organization with less attrition. This type of environment also allows personnel within your organization clear advancement opportunities, increasing personnel attraction and retention.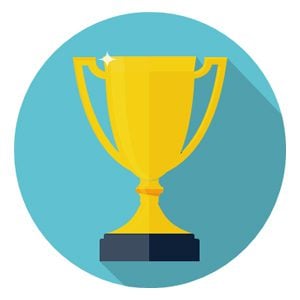 Well-trained BD staff achieve repeatable success, building a culture of winning
OST's Government Business Development Apprenticeship provides foundational and advanced skills in how to win business from the Federal Government even when competing against the best government contractors.
Companies who send apprentices for us to train will benefit from:
Employees who have the knowledge, skills, and training to meet performance goals
Employees who can advance within the organization
Employees who speak a common BD language and follow the same process
Employees whose performance can be measured by effort and culture fit since the program provides the knowledge and skills necessary to be successful in a BD career
Employees who have proven their dedication to professional development and to the company.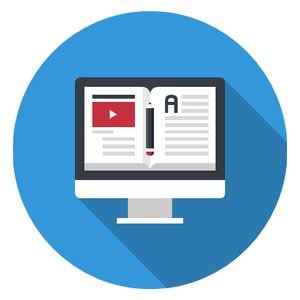 Flexible learning opportunities that work well with busy proposal professionals' schedules
Not having time to take off for training is one of the key hurdles that prevents BD professionals from attending courses. They are always busy with proposals and have unpredictable schedules.
We have built flexibility into our comprehensive training curriculum. In addition to the option of attending live classes, apprentices will access online Learning Management System (LMS) to listen to recorded courses and read the slides and manuals. Our LMS allows apprentices to access 100 percent of the program in an "at-your-own-pace" learning environment on their computer, tablet, or phone. This way, they can build training into their busy lives.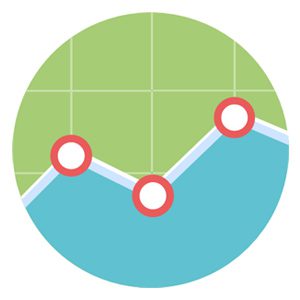 You can track your staff's progress and know that your training dollars are well-invested
Unlike situations when you send your staff to training but don't know if they paid attention or learned anything, we track apprentice progress and send you the reports that reflect their knowledge. Our LMS shows real-time progress the apprentice has made in the curriculum. Then, they get to apply their learning skills on the job, concurrent with the coursework. This helps solidify their new skills, making our program more effective.
We test apprentices throughout the 12-month program, so employers can be confident that the apprentice has met the learning objectives. We provide the data necessary for leaders to manage apprentice performance.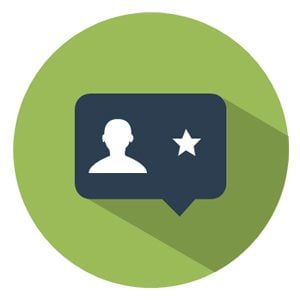 You can focus on hiring people with high cognitive abilities, the right attitude, and solid cultural fit, while we train them in BD, capture, and proposals
Our apprenticeship program allows employers to attract high performers or high-potential individuals who do not have the Federal BD knowledge and skills. This will help you find the people who may not have the right experience but have the right attitude and talent. For example, you may want to hire veterans who already speak government language and tend to show natural aptitude for government business development. Veteran training may be free for your organization as we accept the GI bill and other Veterans Administration funding for veterans and their eligible family members.
Talented individuals without BD training may command lower initial salary investment and are easier to find than highly experienced BD personnel that work for mature government contractors or consult. They also won't have bad habits they may have learned on the job from people who lacked proper training.
Knowing that you have us as a training provider will let you expand the recruiting pool, reduce your staff's learning curve, and increase their performance. They will learn how to find opportunities, capture them, and write winning proposals the right way from the start.
Company leadership will see topline and bottom-line numbers increase as BD staff wins more and better contracts through a fully cross-trained workforce.
Enrollment Eligibility
Employees of small and large federal government contractors in any industry sector across the United States.
Small business owners who want to learn how to win government contracts.
Employed individuals who want to enhance their BD, capture, and proposal skills, whose employer is willing to invest in their training.
Some states provide additional incentives for apprenticeship programs that we will help you apply for if you are eligible. Note that various Departments of Labor have requirements that we will guide you on complying with, as they are the ultimate certifying authority for your personnel.
Ready to Win More Government Contracts?
Schedule a FREE 30-minute Business Development Consultation with one of our experts or call (301) 384-3350.
We'll discuss actionable ways you can grow in the Federal market and
tell you exactly how we can help you reach your goals.