Capture Management Consulting
The goal of capture is to position your company to win before the government releases the Request for Proposal (RFP), and capture is typically the longest and most critical phase in the business development timeline. Companies large and small encounter many obstacles when capturing new opportunities. OST's capture process is agile and easily scalable, and our business development consultants help our clients move their opportunities forward towards a win.
OST's capture process includes customer engagement, intelligence gathering, win strategy development, competitive analysis, teaming, and solution development. All six areas are critical and overlap, building off of and enriching one another. The process is easy to grasp with only six areas versus dozens of linear steps, PowerPoint slides, and plan. Despite the simplicity, our process is complete and scalable to help you win multi-billion-dollar deals.
Depending our client needs, we provide a Capture Manager, an entire capture team, or turnkey capture support. We scale the capture efforts to the size and complexity of the opportunity. For many small businesses, our Winning Edge Package is appropriate, with Gate 2: Pursue/Don't Pursue briefing serving as a mini-capture plan sufficient to give our clients a competitive edge in winning new contracts.
We also offer capture packages based on the bid's complexity factor. We are different from freelance capture managers or firms that offer capture consultants using a cumbersome old-school approach with unclear expectations at every step. We have developed detailed procedures and checklists for every capture stage, so our consultants implement repeatable and successful captures while saving our clients' Bid & Proposal (B&P) budget.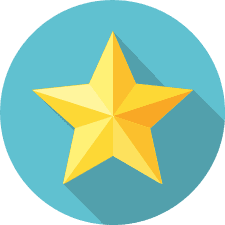 OST Capture Managers Have Helped Win Our Clients Billions in Funded Contracts
Whether we are providing a full capture team or providing surge support for specific actions, our Capture Managers bring leadership and add value to every opportunity we support. Our Capture Management services include the following:
Support customer engagement and relationship building by identifying customer stakeholders
Develop Government customer call plans and customer messages
Perform bid research to determine technical requirements and customer concerns
Develop win strategy and win themes through our Win Strategy Workshop, which we can also conduct as a standalone project
Identify possible competitors by perform competitive analysis and facilitating Black Hat sessions
Determine competitive pricing by conducting Price-to-Win analysis
Help select the appropriate teaming strategy and identify teaming partners
Develop white papers, point papers, and Sources Sought or Request for Information (RFI) responses, as needed
Help request, negotiate, and guide execution of non-disclosure agreements (NDA) and teaming agreements with partnering firms, if needed
Facilitate brainstorming sessions to develop a solution framework, Concept of Operations (CONOPS), and value propositions (including pricing strategy)
Additionally, our Capture Managers will help the Proposal Manager gain commitment from relevant teaming partners on assigning specific personnel to support solution and win themes brainstorming, proposal writing, and proposal reviews.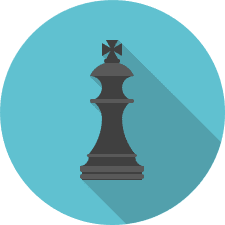 OST's Capture Managers Continue to Stay Involved During the Proposal
During the proposal phase, our Capture Management consultants will help ensure the win strategy is appropriately discussed in the proposal. Specifically, our consultants:
Lead solution development sessions during the proposal phase
Ensure the cost/price volume is consistent with the technical approach, meets the strategic teaming commitments, and represents the agreed-to winning price
Closely monitor the proposal, guiding authors to highlight the best stories and ghost competition from a capture standpoint
Provide valuable inputs and suggestions for improvement during color reviews
Participate in post-submission activities, such as discussions and Final Proposal Revision (FPR) response, as needed
Ready to Win More Government Contracts?
Schedule a FREE 30-minute Business Development Consultation with one of our experts or call (301) 384-3350.
We'll discuss actionable ways you can grow in the Federal market and
tell you exactly how we can help you reach your goals.