Proposal Quality Assessment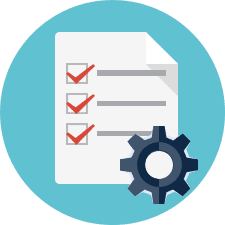 Find out how your proposals stack up. Are they strong enough to win tough competitions?
Small Businesses Face Unique Challenges in Bidding on Government Contracts
The current government contracting landscape is highly competitive. Winners leave nothing to chance: they position to win through diligent capture planning, aggressive pricing, and persuasive technical writing. They know what great proposals look like, and they know how to deliver. Winners proactively obtain expert review of their proposals and processes for improvement opportunities.
The less successful bidders tend to recycle poor proposal practices from pursuit to pursuit. They aren't sure what a strong proposal looks like or what is the best process to create great proposals. Although some small businesses have seen their larger teammates' proposals, they aren't certain if those proposals were top quality.
Are you operating in the dark, using the same formula to produce proposals that don't deliver consistent results? If you are, you may want to get a Proposal Quality Assessment to realize your full winning potential and not lose millions of dollars to competitors.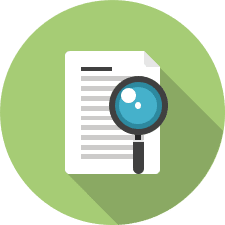 Let Us Help You Overcome Your Challenges with Proposal Quality Assessment
Find out how good your proposals are and how competitive they make you. Hear an expert's perspective of how your proposals compare to the current industry best practices.
We will review two of your technical proposals under 100 pages each and help you determine the critical characteristics that contribute to higher win probability. We will measure, score, and provide examples of what works and what doesn't accompanied by recommendations for improvement in the six key areas of proposal effectiveness:
Organization for ease of proposal evaluation and maximum score
Effective content presentation through text, graphics, charts, tables, and other proposal elements
Proposal persuasiveness
Use of proper language and voice
Visual appearance
Accuracy
We will document our findings and present them to you and your team in a feedback session. This analysis will cover strengths (what you are already doing right) and opportunities for improvement (areas where you could be more competitive). You will know exactly what to do to improve your proposals and how to go about it.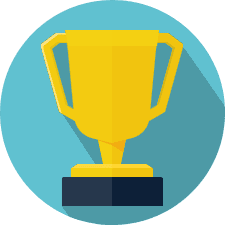 How Proposal Assessment Benefits You
After our experts review your proposals, you and your team will:
Gain an expert perspective on how your proposals compare to proven proposal practices. Our proposal consultants who will review your proposals have experience supporting top-tier government contractors, and they stay abreast of the latest best practices through board memberships and participation in the Association of Proposal Management Professionals (APMP) and other associations. They also teach advanced proposal development courses.
Stop repeating mistakes that reduce your win probability and cost you millions of dollars.
Get company-specific, targeted recommendations on how to improve your win probability through proposal quality.
Increase your competitiveness in a crowded marketspace.
Validate what you do right, so that you can build on your successes.
Set goals for future growth, planning for improvements that may come later when your company further matures and increases proposal budgets.
"The proposal assessment was highly useful for us. Olessia gave us clear feedback about what we did well with our proposals and what we could improve. Normally with group proposal trainings, I feel overwhelmed with the sheer amount of things we should be doing that there is no way our small agency could actually do—at the end of meeting with Olessia for this assessment, by contrast, I felt confident that we could implement the input we received and bring our proposals up to the next level. Very appreciative—thank you for doing this."
Frequently Asked Questions about Our Proposals Reviews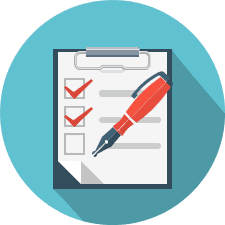 How do we choose which proposals to provide for review?
We recommend that you select two proposals you believe are your best. We would like to give you information and insights to help make your best proposals even better.
Can you review proposals that we are currently writing, as opposed to proposals we already submitted?
Yes – we can, and do it often, although not as part of this review. This assessment's outputs are different from those in a live "color" proposal review, as it seeks to accomplish different goals. This assessment seeks to raise your win probability on all proposals whereas a typical Pink, Red, or Gold Team is geared to helping you win that specific proposal, and this assessment has different outputs. If you would like us to review a proposal you are preparing right now, please schedule an appointment, contact us via email, or call us at (301) 384-3350, and we will assign an expert Color Team Reviewer.
We have never worked with external consulting companies and are afraid to entrust our proprietary proposal information to others. How can we ensure our proposal information stays confidential?
We will sign a non-disclosure agreement with you, and we abide by the proposal professionals' code of ethics. We will not share your information with anyone else, which is why some the biggest names in the industry trust us with their highly competitive bids. Since OST began operations in 2005, we have had no information breaches. We only bring our rich experience to the table.
The Bid and Proposals budget is tight, why should we invest in reviewing already-submitted proposals?
This assessment will help you raise your win probably and will pay for itself with the first proposal you win, having implemented all the recommendations.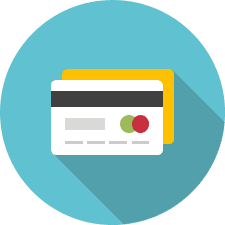 Your Investment in the Proposal Quality Assessment (Review)
The review, report preparation, and debrief for two proposals are $4,995.
If it is outside of your budget, consider a single proposal review. Although we may not see trends between two proposals to provide you with maximum value, you will still get useful feedback. The cost of one proposal's review is $2,997.
Order a Proposal Quality Assessment online.
Contact us for us to send you an invoice or if you have additional questions.
Ready to Win More Government Contracts?
Schedule a FREE 30-minute Business Development Consultation with one of our experts or call (301) 384-3350.
We'll discuss actionable ways you can grow in the Federal market and
tell you exactly how we can help you reach your goals.