WinMoreBD™ Federal Pipeline Support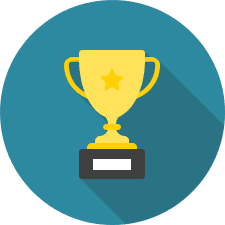 Many federal government contractors struggle managing their pipelines, conducting capture, and writing successful proposals. Every company is different, but many companies struggle with the following growth issues related to BD and capture:
Insufficient number of opportunities in the pipeline to keep the company bidding on enough proposals to meet growth goals
Difficulty prioritizing opportunities that all look good to pursue
Insufficient or incomplete information on opportunities, which prevents companies from properly prioritizing them
Ad hoc attention given to the pipeline
Low win rate on submitted proposals
Limited or nonexistent dedicated Business Development (BD) personnel/expertise within the company
Difficulty recognizing good teaming opportunities or connecting with teaming partners
Many problems that show up during the proposal phase are systemic, upstream issues related to the BD and capture process. To help you be more successful, we offer federal government business development strategy, market analysis and account planning, opportunity identification, and opportunity qualification services as part of the WinMoreBD™ Federal Pipeline Support. Our services will help you bid and win consistently.
We designed a flexible package that gives you a winning edge by delivering an up-to-date and relevant government business development intelligence to help you devise the correct win strategy.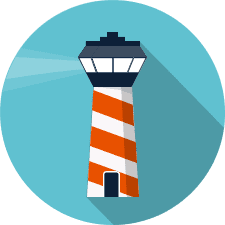 Strategy Session
We will start the WinMoreBD™ Federal Pipeline Support with a focused strategy session to gather detailed information about your company and your BD goals. The better we understand what you do and what your goals are, the more we can help you succeed.
We will thoroughly review your capabilities, proposals, statements of work, and other information.
We will compile a list of criteria for bid opportunities and an ideal opportunity profile for your company. Along the way, business development experts will offer strategic insights into your goals.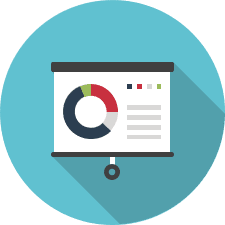 Market Analysis
We offer an optional Market Analysis [link to Market Analysis and Account Plans page] if you don't yet know what federal agencies to target, what Indefinite Delivery Vehicles (IDV) to pursue, how you should grow, and who your competitors are.
Many of our customers with niche offerings struggle to translate their strengths into federal contracting dollars. If you can relate, let us do the research and present you with detailed results, complete with the opportunities and government contacts. You will receive a roadmap with a step-by-step action plan.
We also offer optional account planning if you want to deep-dive into a specific agency.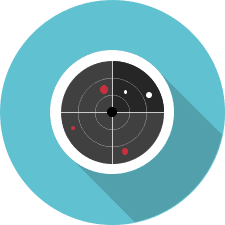 Opportunity Identification
Our monthly opportunity identification service allows us to identify opportunities that fit your areas of expertise, past performance, and other requirements.
We will scour multiple sources to find government bid opportunities for you and sift through information on each opportunity. This ensures you don't miss opportunities that are perfect for your pipeline.
We will even find Task Order, Delivery Order, or Call Order opportunities on your IDVs. We will review these opportunities with you to ensure they are a fit in monthly Gate 1: Interest/Not Interest decision meetings.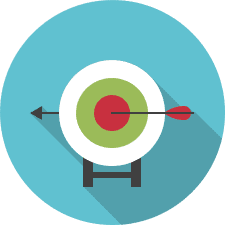 Opportunity Qualification
Qualification process helps determine if the bid opportunity is truly a fit for your company, so you can invest money in capture and proposals with more certainty. At the monthly Gate 1: Interest/No Interest decision meetings, you will choose which opportunities we should research further and qualify for bid.
Our Qualification service includes researching and verifying government customer contacts, validating opportunities and their details with the government customer, locating the old statement of work or Request for Proposal (RFP), analyzing each opportunity for fit and potential show-stopping requirements, performing a capabilities and gap analysis, researching the opportunity background, identifying competition and potential teaming partners, and more.
We will present Gate 2: Pursue/Don't Pursue briefings with enough information for you to proceed to full-out capture or proposal with or without our help. On many smaller opportunities, if our Gate 2 "mini-capture plan" is all the capture research and planning you perform, then you will be ahead of your competitors as long as you complete the resulting action items.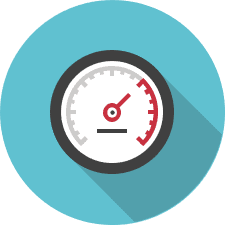 Our WinMoreBD™ Federal Pipeline Support has Key Performance Indicators (KPI) associated with each step to deliver consistent results that fuel your business development machine. You will not have to wonder if our services are effective and if your money is being well-invested, a problem with many business development companies offering similar services.
Our clients experience higher bid, capture, and win rates because of the level of rigor and discipline we bring.
Ready to Win More Government Contracts?
Schedule a FREE 45-minute Business Development Consultation with one of our experts or call (301) 384-3350.
We'll discuss actionable ways you can grow in the Federal market and
tell you exactly how we can help you reach your goals.