Position Yourself to Win Pre-RFP Issuance Using Our 6-Step Capture Process
We have defined methodologies to position you to win ahead of Request for Proposal (RFP) issuance. Our capture process saves time and helps streamline cumbersome tasks while producing superior results. We'll take you through the six aspects of capture, shown below along with our services in each area, and we'll focus on the most important tasks you'll need to complete to give yourself the strongest competitive advantage.
Helping You Manage IDIQ Vehicle Capture Management Process to Differentiate You from Hundreds of Bidders and Ensure That You're Positioned to Win
Just like major regular ("requirements") pursuits, most IDIQ vehicles are difficult to get on despite extending offers to multiple awardees. If more than 300 bidders compete to get 30-40 awards, competition is still steep. Some IDIQs may require strategic actions completed in advance of RFP issuance, such as developing a new capability (example: adding expertise in Information Assurance to your core capabilities) or building your company's capacity (example: getting ISO certified), while others call for clever teaming and recruitment efforts. You have to position yourself for success ahead of time to ensure you're equipped to address such hurdles as they arise. We will support you throughout all aspects of capture (pre-proposal preparation) to position you to win.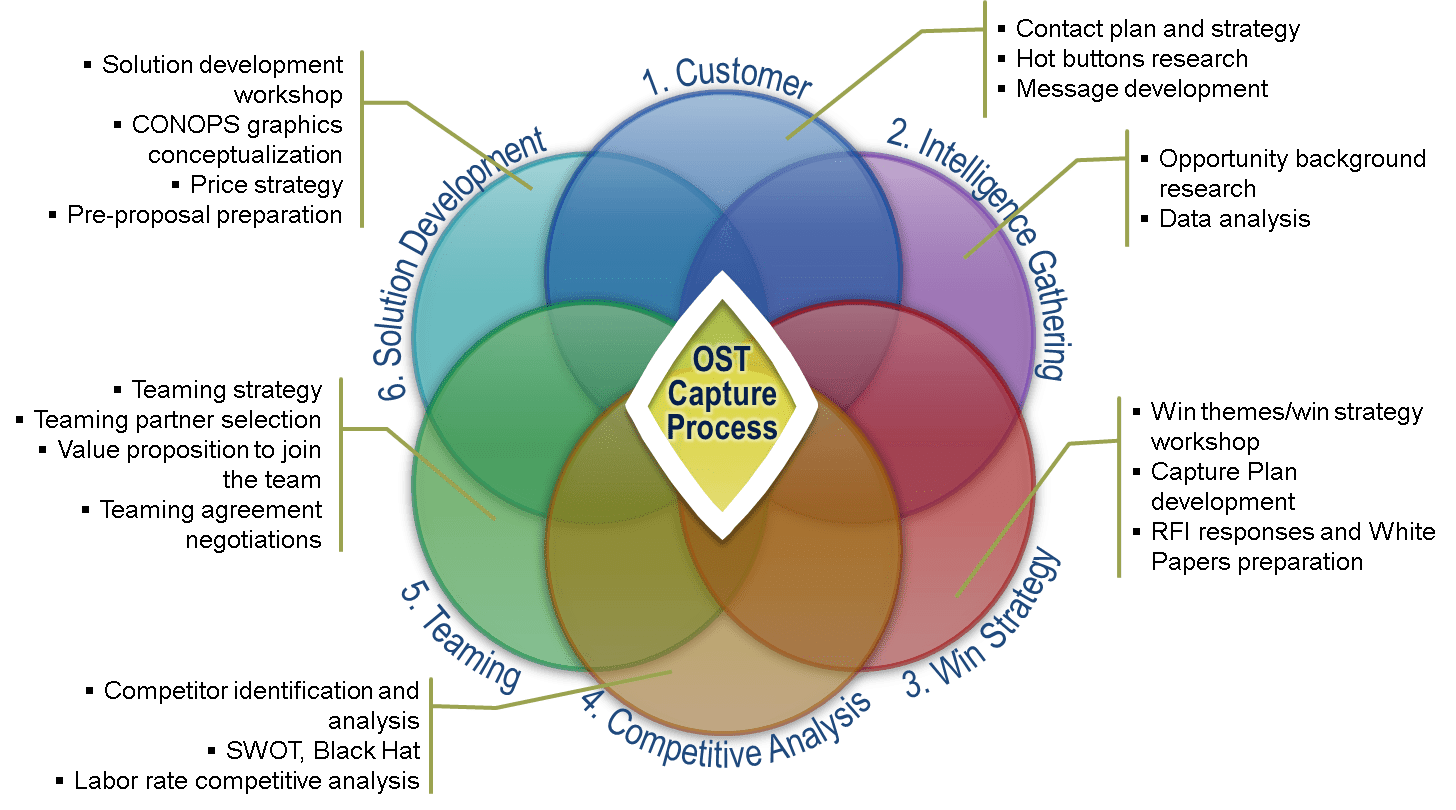 Increase Your Probability of Winning a Government Proposal
Ready to Win More Government Contracts?
Schedule a FREE 45-minute Business Development Consultation with one of our experts or call (301) 384-3350.
We'll discuss actionable ways you can grow in the Federal market and
tell you exactly how we can help you reach your goals.