By the time a solicitation is issued, the customer has likely set eyes on a favorite bidder. Business development pros know that without capture planning — which positions your company to be that favored bidder — winning the opportunity is a huge gamble.
Going in blind and hoping for the best is not a good business strategy for any Government contractor. This year, get back to basics and train your team to excel in this vital element of winning government contracts.
Our Foundations of Capture Management, Advanced Capture Management, Competitive Analysis: Black Hat & Price to Win (PTW), and Proposal Theme Statements & Win Strategy courses will arm you with real knowledge and tools you will apply immediately to capturing government contracts and dramatically improving your win probability (Pwin).
Teaming. Capture enables companies to look ahead at teaming partners so they can avoid rushing into hasty arrangements. However, many companies do not do this until late in the process. Some companies face challenges finding the right teaming partners, deciding when teaming is the right course of action, or even allocating scope. These courses cover teaming best practices and will help avoid these pitfalls.
Sizing up the Competition. Details matter when gathering intelligence on your competition. Foundations of Capture Management teaches students how to find information on competitors, assess their capabilities, and identify their potential strategies. Our Competitive Analysis: Black Hat & Price to Win (PTW) course goes into advanced competitive analysis strategies and teaches students how to find the information that matters to winning.
How to Develop a Great Win Strategy and Proposal Theme Statements. Foundations of Capture Management training covers customer engagement and how to create top-level actions to create winning offers, and Our Proposal Theme Statements & Win Strategy Training shows how to develop powerful proposal-level and section-level win themes and drive win strategy.
Solutions. Impressing customers with a solution involves in-depth customer knowledge and a thorough understanding of customer needs. Our Advanced Capture Management breaks down solution development. Developing solutions sets can help companies properly brainstorm and draft proposal sections even before the RFP drops, staging capture for proposal use in advance.
Actionable Intelligence. There are many sources and opportunities to gather information on your competition. Our training will show you where to start the research, how to properly vet and track the information, and how to ensure that your intel informs the proposal process.
OST Global Solutions is a professional business development consulting and training firm. Our Bid & Proposal Academy runs regular public training, and we offer custom corporate training. We also provide capture and proposal teams to develop a complete, winning proposals, or we provide consultants on a case-by-case basis to fill gaps on your business development team.
Reach out to us to discuss your training needs or your upcoming strategic bids.
service@ostglobalsolutions.com
Upcoming Bid & Proposal Academy Classes
OST Global Solutions
7361 Calhoun Place, Suite 560, Rockville, MD, United States
Developing a Winning Cost Volume course helps you increase your federal contract win probability. We focus on government contract evaluation, pricing fundamentals such as cost buildup and cost volume elements, price strategy, developing basis of estimate (BOE), coming up with assumptions, Work Breakdown Structure (WBS), cost volume narrative, winning in lowest price technically acceptable proposals (LPTA), and much more. Learn More
OST Global Solutions
7361 Calhoun Place, Suite 560, Rockville, MD, United States
This class covers the spectrum of the most important topics, from preparing for a proposal effort and making a bid-no-bid decision, to orchestrating a great proposal kickoff, driving subject matter experts to produce winning content, exhibiting superb leadership and team management skills, managing conflict, setting the right expectations, optimizing proposal team performance, getting the most from the proposal color reviews, and mitigating proposal risks at every stage to reduce stress and increase your proposal's Pwin. The course also focuses on measuring and improving cost-efficiency and effectiveness of the proposal team. Learn More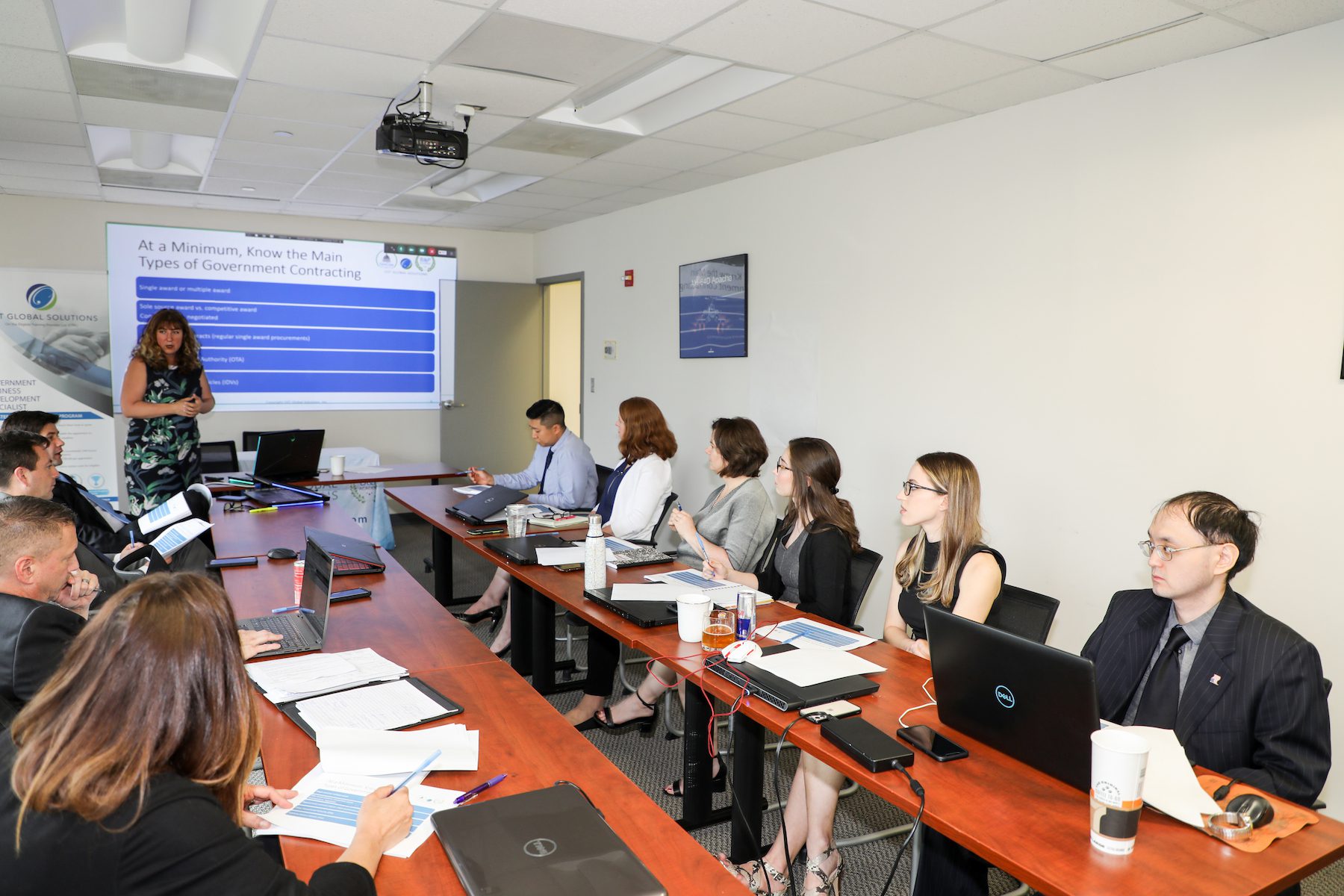 OST Global Solutions
7361 Calhoun Place, Suite 560, Rockville, MD, United States
This Government Business Development training offers essential skills in professional business development for government contractors selling services and solutions to the Federal Government. The two-day course begins with an overview of the Federal business development (BD) process and what it takes to succeed in the profession. It proceeds to the basics of U.S. Government business. Learn More