The Defense Logistics Agency (DLA) has released solicitation documents for its IT-based multiple award Indefinite Delivery Indefinite Quantity (IDIQ) J6 Enterprise Technology Services (JETS) 2.0. This is the follow-on contract to DLA's initial JETS suite of contracts.
JETS 2.0 is positioned to become DLA's primary IT services and operations vehicle for the next decade, and the agency may consolidate other stand-alone IT requirements into the vehicle. While the solicitation is unrestricted, a portion of contract awards will be reserved for small business and 8(a) offerors.
The proposal consists of three volumes:
Business Proposal with an Executive Summary
Non-Price Proposal, separated into four (4) factors including:

Technical Merit
Partnering and Strategic Alliance
Key Personnel
Small Business Participation

Cost/Price Proposal
Non-Price Proposals do not have a page limit, but the Government notes that the requirements of the solicitation can be met in fewer than 100 pages, including Appendices and Attachments. All Non-Price factors, when combined, will take higher evaluation priority over Cost/Price.
The proposal will be evaluated in two (2) phases, according to the RFP:
Phase 1 will consist of an evaluation of Factor 1 (Technical Merit), Subfactor A (Technical Approach) of the Non-Price Proposal. The Technical Approach will receive an adjectival rating ranging from Outstanding to Unacceptable.
Phase 2 is reserved for offerors who receive an "Acceptable" or higher rating for Factor 1, Subfactor A, Technical Approach. Phase 2 evaluations will consist of Factor 1 (Technical Merit), Subfactor B (Management Approach); Factor 2 (Partnering and Strategic Alliance; Factor 3 (Key Personnel); Factor 4 (Small Business Participation); and, Cost/Price, Factors 1 through 3.
JETS 2.0 has a five-year base period and a five-year option period and is a multiple-award contract. Other Department of Defense (DoD) agencies may also be permitted to order off JETS 2.0.
OST Global Solutions is a professional business development consulting firm . We have experience winning large, strategic bids like JETS 2.0 as we developed a winning proposal on the original JETS contract. We can provide proposal teams to develop a complete, winning proposal. Or we can provide consultants on a case-by-case basis to fill gaps on your business development team. Our services related to JETS consist of capture management, cost volume development, price-to-win analysis, team identification/negotiation, proposal management, proposal writing, editing, graphics, and desktop publishing.
Contact us to discuss your bids, so we can help you develop a winning proposal.
service@ostglobalsolutions.com
Upcoming Bid & Proposal Academy Classes
OST Global Solutions
7361 Calhoun Place, Suite 560, Rockville, MD, United States
Developing a Winning Cost Volume course helps you increase your federal contract win probability. We focus on government contract evaluation, pricing fundamentals such as cost buildup and cost volume elements, price strategy, developing basis of estimate (BOE), coming up with assumptions, Work Breakdown Structure (WBS), cost volume narrative, winning in lowest price technically acceptable proposals (LPTA), and much more. Learn More
OST Global Solutions
7361 Calhoun Place, Suite 560, Rockville, MD, United States
This class covers the spectrum of the most important topics, from preparing for a proposal effort and making a bid-no-bid decision, to orchestrating a great proposal kickoff, driving subject matter experts to produce winning content, exhibiting superb leadership and team management skills, managing conflict, setting the right expectations, optimizing proposal team performance, getting the most from the proposal color reviews, and mitigating proposal risks at every stage to reduce stress and increase your proposal's Pwin. The course also focuses on measuring and improving cost-efficiency and effectiveness of the proposal team. Learn More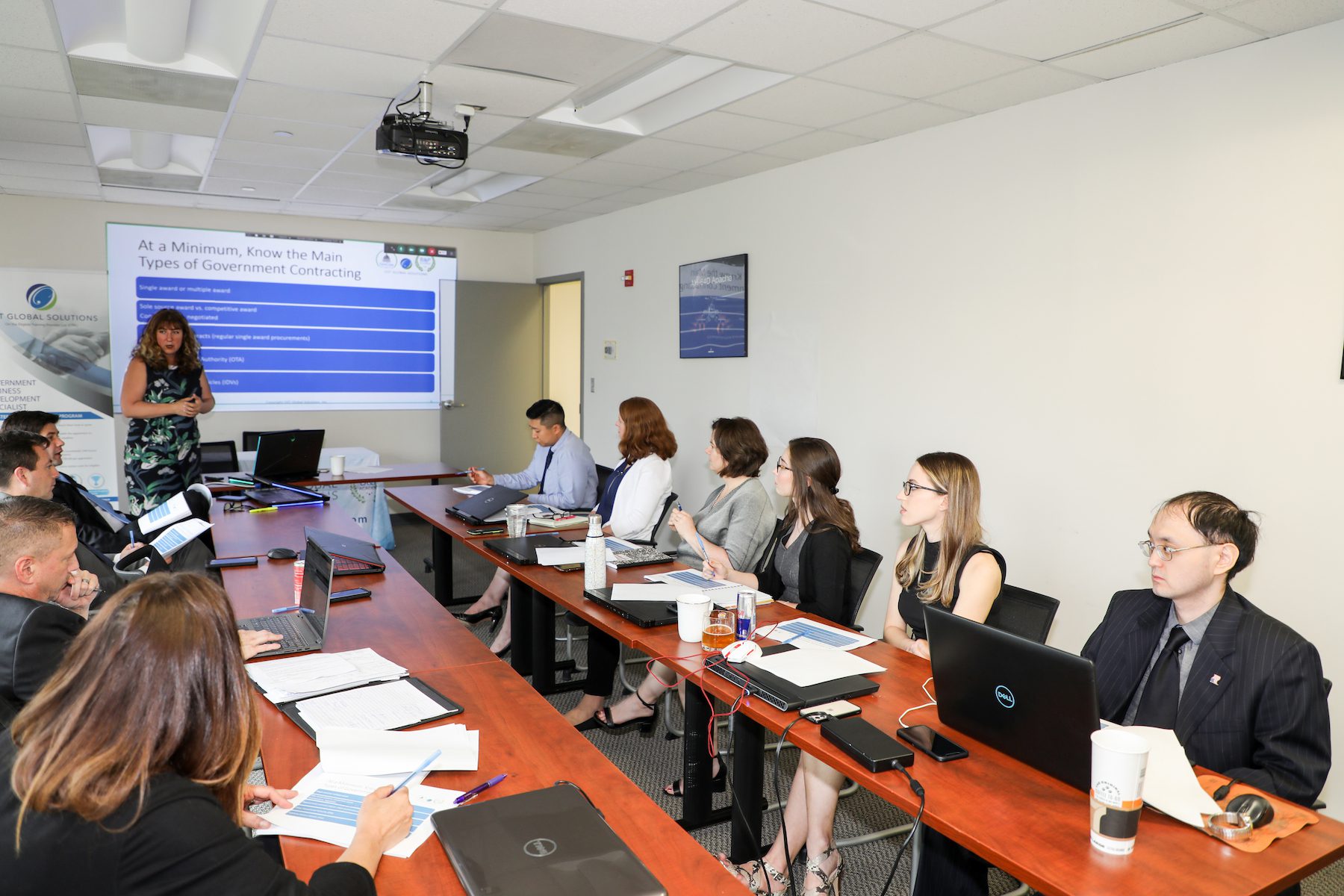 OST Global Solutions
7361 Calhoun Place, Suite 560, Rockville, MD, United States
This Government Business Development training offers essential skills in professional business development for government contractors selling services and solutions to the Federal Government. The two-day course begins with an overview of the Federal business development (BD) process and what it takes to succeed in the profession. It proceeds to the basics of U.S. Government business. Learn More