I had some really insightful comments to my blog from THE OTHER SIDE, the evaluators/government acquisition specialists, that I would like to share with you. This will offer you some valuable perspective into how they feel about this whole issue: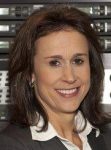 Comment by Mary Davie 11 hours ago
Having spent 21 years in Gov acquisition on the federal side, I can also say that the Gov has to do a better job with the market research process to find and dialogue with industry partners who have solutions and experiences that will benefit us. All too often, the Gov short changes itself and industry during this phase. The industry needs time to not only develop the relationships but also fully understand the requirement and then decide if they want to/should expend bid and proposal dollars to pursue the opportunity. Many in Gov don't understand that we are competing for B&P dollars and the industry's best solutions and people. The more we can share upfront, the better off we all are. We have a great discussion going in the govloop Acquisition2.0 group sharing innovative acquisition practices – you might want to check it out.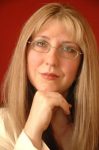 Comment by Olessia Smotrova-Taylor 10 hours ago
Mary, Excellent point from a very different perspective. Thank you! I will definitely check out the discussion in the Acquisition 2.0 group!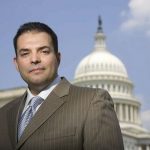 Comment by Jaime Gracia 59 seconds ago
I recently heard a very senior procurement professional state that government personnel should not be able to write RFPs unless they have themselves responded to RFPs. As part of my consulting efforts are to provide acquisition management support to federal clients, I often have an advisory role as a non-voting member of source selections. So I get to see the good, the bad, and the ugly of both sides of the process.
The customer relationship is critical to the process, and it should work both ways as Mary points out. The government hampers their efforts through insufficient communications with industry, and market research efforts that are insufficient to verify requirements and competition. I always encourage my clients to use as many of the tools available to them, which ultimately are resource-dependent (i.e. Pre-RFP, Industry Day, one-on-one, etc.)
Part of the attention on acquisition reform should be further streamlining the RFP process but needs to include a paradigm shift from leadership that industry is not a necessary evil, the enemy, or out to use the government as an ATM. The industry is and should be treated like strategic partners, who can help the government improve their processes, proposal efficiency, and ensure competition.
Contact us to learn more.