How to Vet Teaming Partners Checklist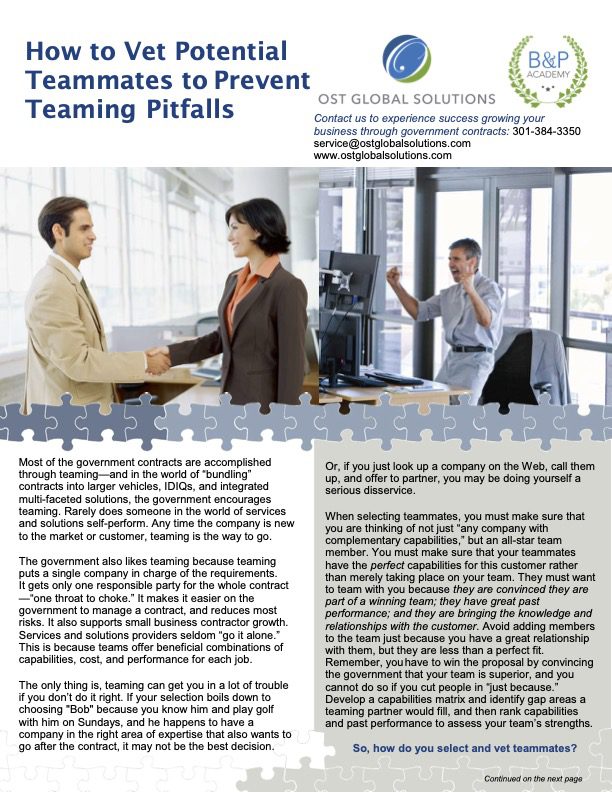 Rarely does someone in the world of services and solutions self-perform. Any time the company is new to the market or customer, teaming is the way to go.
When selecting teammates, you must make sure that you are thinking of not just "any company with complementary capabilities," but an all-star team member. You must make sure that your teammates have the perfect capabilities for this customer rather than merely taking place on your team. They must want to team with you because they are convinced they are part of a winning team; they have great past performance; and they are bringing the knowledge and relationships with the customer. Avoid adding members to the team just because you have a great relationship with them, but they are less than a perfect fit.
Remember, youhave to win the proposal by convincing the government that your team is superior, and you cannot do so if you cut people in "just because." Develop a capabilities matrix and identify gap areas a teaming partner would fill, and then rank capabilities and past performance to assess your team's strengths.
How to Vet Teaming Partners Checklist
Enter Your Name & Email Below to Download…