How to Submit Your Polaris Bid using the GSA Portal
There's still time to bid on Polaris, an IT-Services Governmentwide Acquisition Contract (GWAC) with no contract ceiling value. Proposals for the Small Business and Woman-Owned Small Business categories are due August 10.
The General Services Administration (GSA) will soon be releasing the solicitation documents for the Service-Disabled Veteran-Owned Small Business (SDVOSB) Pool and the Historically Underutilized Business Zone (HubZone Pool). Bidders can compete in multiple pools, and a single project can be used more than once if it's used in different pools (i.e., WOSB, HUBZone, SB, SDVOSB). However, if a project appears in more than one proposal in the same pool, GSA will reject that project in every proposal where it appears.
GSA is holding an industry training Thursday, July 21 at 1:00 pm ET to walk bidders through how to use the Polaris Submission Portal.
You can access the session with the information below. The live session will be limited to the first 3,000 participants. The training will be recorded and shared via SAM.gov.
https://gsa.zoomgov.com/j/1616367989?pwd=aXpsL1A5UzVPMWd2aXVYWUcxNnVNQT09
Passcode: Polaris
Closed captioning for the session may be accessed at: https://www.streamtext.net/player?event=BIS-GSA-LG
The Polaris Governmentwide Acquisition Contract (GWAC) is an Indefinite Delivery Indefinite Quantity (IDIQ) with no contract ceiling. GSA's goal for Polaris is to build on the success of 8(a) STARS III and VETS 2 with a greater emphasis on "emerging technologies such as artificial intelligence, automated technology, distributed ledger technology, edge computing, and immersive technology while furthering Administration efforts on diversity, equity, inclusion, and accessibility."
OST Global Solutions is here to help maximize your score on your Polaris bid. We will help you develop a draft scorecard, perform a gap analysis to ensure that you make the cut-off score, and find ways to help you out-score your competition. No matter how much assistance you require, we're here to help.
For the latest updates on the Polaris contract, see our Polaris contract page.
service@ostglobalsolutions.com
Upcoming Bid & Proposal Academy Classes
OST Global Solutions
7361 Calhoun Place, Suite 560, Rockville, MD, United States
Developing a Winning Cost Volume course helps you increase your federal contract win probability. We focus on government contract evaluation, pricing fundamentals such as cost buildup and cost volume elements, price strategy, developing basis of estimate (BOE), coming up with assumptions, Work Breakdown Structure (WBS), cost volume narrative, winning in lowest price technically acceptable proposals (LPTA), and much more. Learn More
OST Global Solutions
7361 Calhoun Place, Suite 560, Rockville, MD, United States
This class covers the spectrum of the most important topics, from preparing for a proposal effort and making a bid-no-bid decision, to orchestrating a great proposal kickoff, driving subject matter experts to produce winning content, exhibiting superb leadership and team management skills, managing conflict, setting the right expectations, optimizing proposal team performance, getting the most from the proposal color reviews, and mitigating proposal risks at every stage to reduce stress and increase your proposal's Pwin. The course also focuses on measuring and improving cost-efficiency and effectiveness of the proposal team. Learn More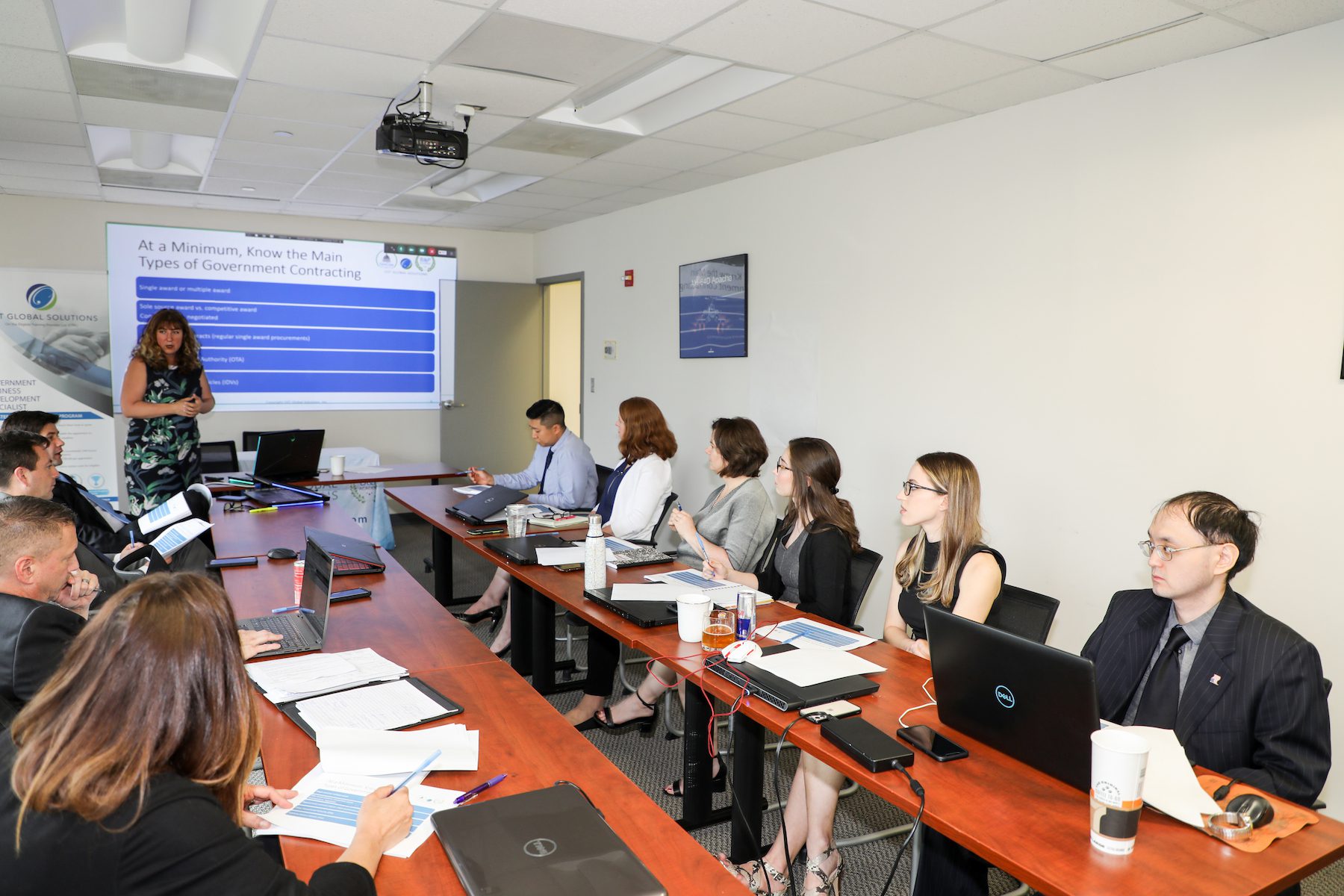 OST Global Solutions
7361 Calhoun Place, Suite 560, Rockville, MD, United States
This Government Business Development training offers essential skills in professional business development for government contractors selling services and solutions to the Federal Government. The two-day course begins with an overview of the Federal business development (BD) process and what it takes to succeed in the profession. It proceeds to the basics of U.S. Government business. Learn More