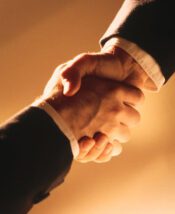 Anyone in the know in business development doesn't get too excited if they happen to see something that looks exactly like what they are trying to bid on when searching FedBizOpps.gov (FBO). The Federal Government is supposed to post all unclassified opportunities over $25,000 on FBO. It is safe to say, however, that FBO is pretty much useless to you for bidding purposes because most of the opportunities that appear there have been discovered already by your competitors.
Your competitors may have been planning for these opportunities for a while, throughout the entire acquisition process from when the opportunity was created to the point of its culmination in a Request for Proposal (RFP) or Quote (RFQ). Rarely do you stand a chance of winning if you pick an opportunity of a website as public and popular as FBO late in the game, once a draft RFP, and especially the final RFP, has been issued. It has probably been "spoken for" or "wired" by some company that has taken its time to prepare.
Why would FBO be useful in business development, then?
It is actually useful for many purposes. Let's take market research, for example, that every business developer should do periodically to figure out how the market is behaving, and if the company needs to adjust its course. You could use FBO to figure out which agencies buy what you sell. For example, you could search for "marketing communications." Remember to use quotation marks if you use multiple keywords. See what contracts show up in the results. Make note of the contract titles and numbers that look especially interesting.
You will also see what companies are winning these contracts, and what companies may be issued sole source awards. Make a note of them, because these are your potential competitors or teammates. Look at the details about the contracts' scope to zoom into the kinds of work you might be interested in bidding on.
FBO is a perfect place to learn about upcoming opportunities for educational and planning purposes and figure out what types of opportunities exist for a company like yours, and what are their key characteristics. You may not be using FBO for something to bid on, but the information on the solicitations is representative of the patterns of your potential customer agencies. You can see who buys what, how they do it, and how much and how frequently they buy.
Of course, you may indeed find some good opportunities in the early stages of procurement that don't yet require proposals. All is not lost when the government issues a Request for Information, announces "Sources Sought," or notifies of a "Presolicitation." You may still have a fair shot at the opportunity if you start preparing right away.
On FBO, you can see what companies are registered to receive notifications about the RFPs and amendments. This will help you with your competitive analysis and teaming strategies. Some contracting officers may even require that your company register on FBO.
You may also use FBO for marketing yourself as an interested vendor to the government and partners.
Another great use of FBO is to find information about vendor outreach events, with its "Search Small Business Events" and "Vendor Collaboration" buttons.
As you can see, FBO has many uses – but all of them should be appropriate to your goals.
Best regards,
OST Global Solutions, Inc.
…Because There is No Second Place in Proposals! TM
https://www.ostglobalsolutions.com
Contact us to learn more.