OST Global Solutions is very excited to announce that Olessia Smotrova, President/CEO, has been chosen to speak at the National 8(a) Association 2022 Alaska Regional Conference. She will speak on a panel covering best practices for developing competitive rates on government contract.
If you are planning to attend, we would love to catch up during the conference, networking events, or somewhere else around Anchorage. Let us know if you will attend so we can be on the lookout!
Olessia's session, Bidding to Winning: Best Practices for Competitive Rates, will be held from 1:00 p.m. to 2:30 p.m. on Monday, June 20, in Anchorage, Alaska.
The annual conference provides educational sessions, matchmaking, networking, and resources for small businesses including aspiring, current and graduate 8(a), HUBZone, Service-Disabled Veteran-Owned Small Businesses (SDVOB), Veteran-Owned Small Businesses (VOSB), Small Disadvantaged Businesses (SDB), Women-Owned Small Businesses (WOSB), Disadvantaged Business Enterprises (DBE), and teaming partnerships.
The federal agencies currently confirmed to attend the conference include:
S. Air Force
National Guard Bureau
Department of Education
Department of Justice
Department of Housing and Urban Development (HUD)
S. Navy
National Geospatial Intelligence Agency (NGIA)
Department of Homeland Security (DHS)
Department of the Treasury
Small Business Administration (SBA)
S. Army Corps of Engineers (USACE): Alaska District, Sacramento District, Los Angeles District
National Aeronautics and Space Administration (NASA)
For more information on the conference and golf tournament, visit the National 8(a) Association's website.
OST Global Solutions is a professional business development consulting firm. We support large, strategic bids by providing capture and proposal teams to develop a complete, winning proposal. We can also provide consultants to fill gaps or provide surge support on your business development team.
service@ostglobalsolutions.com
Upcoming Bid & Proposal Academy Classes
OST Global Solutions
7361 Calhoun Place, Suite 560, Rockville, MD, United States
Developing a Winning Cost Volume course helps you increase your federal contract win probability. We focus on government contract evaluation, pricing fundamentals such as cost buildup and cost volume elements, price strategy, developing basis of estimate (BOE), coming up with assumptions, Work Breakdown Structure (WBS), cost volume narrative, winning in lowest price technically acceptable proposals (LPTA), and much more. Learn More
OST Global Solutions
7361 Calhoun Place, Suite 560, Rockville, MD, United States
This class covers the spectrum of the most important topics, from preparing for a proposal effort and making a bid-no-bid decision, to orchestrating a great proposal kickoff, driving subject matter experts to produce winning content, exhibiting superb leadership and team management skills, managing conflict, setting the right expectations, optimizing proposal team performance, getting the most from the proposal color reviews, and mitigating proposal risks at every stage to reduce stress and increase your proposal's Pwin. The course also focuses on measuring and improving cost-efficiency and effectiveness of the proposal team. Learn More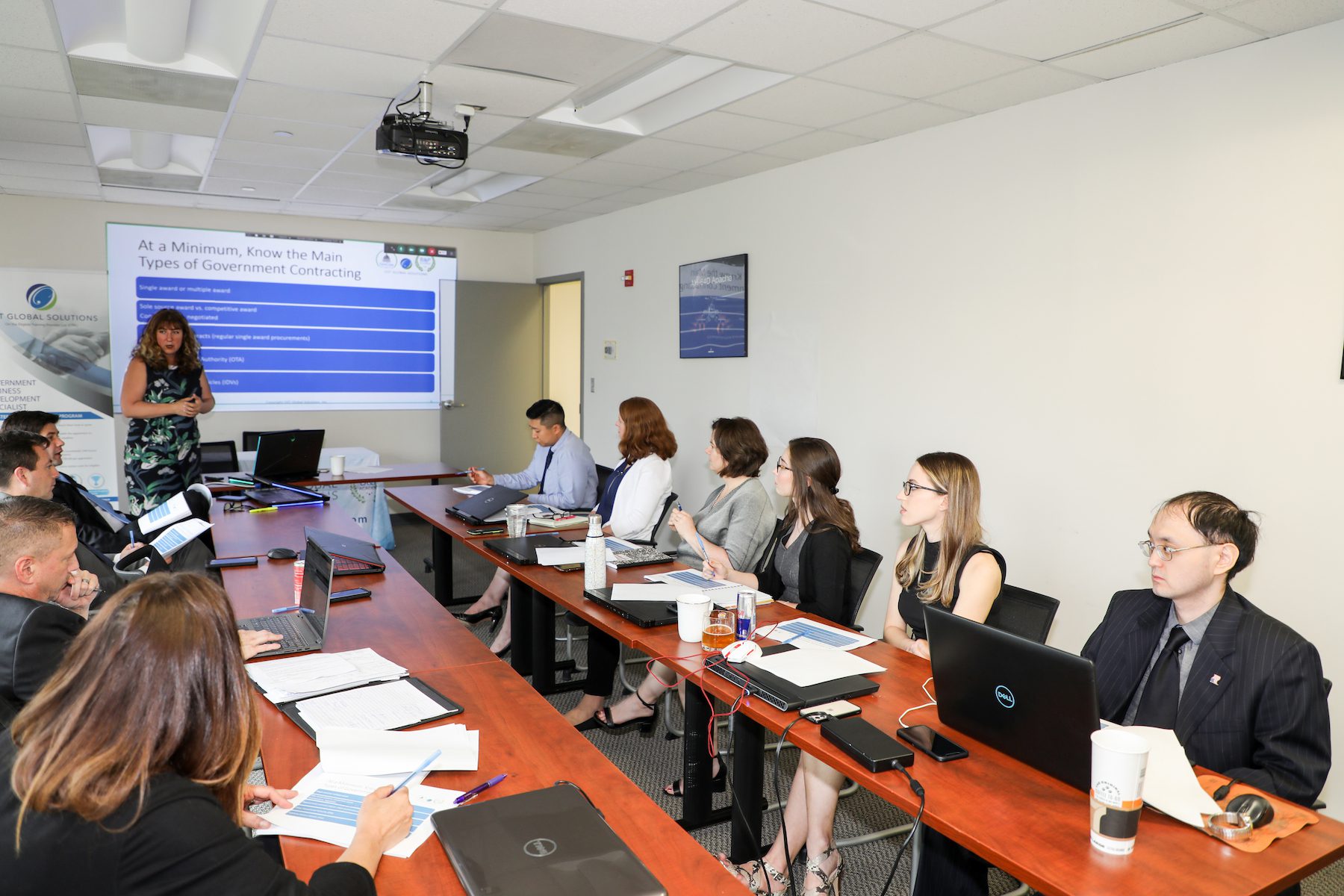 OST Global Solutions
7361 Calhoun Place, Suite 560, Rockville, MD, United States
This Government Business Development training offers essential skills in professional business development for government contractors selling services and solutions to the Federal Government. The two-day course begins with an overview of the Federal business development (BD) process and what it takes to succeed in the profession. It proceeds to the basics of U.S. Government business. Learn More