The Department of State is expected to issue a solicitation in March 2022 for its Bureau of Information Resource Management (IRM) Evolve contract, an $8-billion IT-Services Indefinite Delivery Indefinite Quantity (IDIQ). The department expects to issue up to 30 IDIQ awards with a base period of performance for five years. Multiple task orders are expected to follow as any office in the Department of State (DOS) can use the Evolve contract vehicle.
Although a small business set-aside is expected in this full and open competition, no small business set-aside determination has been made yet for any pool.
The Evolve vehicle will help IRM modernize its IT-Service needs, transforming IRM's operating model to a Plan, Build, Test, Run, Support life cycle with improved customer service. In accordance with Executive Order 14028, the Federal Government must bring to bear the full scope of its authorities and resources to protect and secure its computer systems, whether they are cloud-based, on-premises, or hybrid. The scope of protection and security must include systems that process data (information technology (IT)) and those that run the vital machinery that ensures our safety (operational technology (OT)).
The Federal Government must adopt security best practices; advance toward Zero Trust Architecture; accelerate movement to secure cloud services, including Software as a Service (SaaS), Infrastructure as a Service (IaaS), and Platform as a Service (PaaS); centralize and streamline access to cybersecurity data to drive analytics for identifying and managing cybersecurity risks, and invest in both technology and personnel to match these modernization goals.
The Evolve solicitation will consist of five competition pools/functional categories (FC):
Pool One – IT Management Services: Provide management, strategy, and planning of the enterprise IT portfolio. This may include requirements ranging from Enterprise Architecture and IT Finance resources to data analytics and governance of portfolio management processes. Requirements for vendors in this pool may also include performance monitoring and reporting of services performed by vendors in Pools 2-5.
Pool Two – Networks & Telecommunications Services: Provide voice and data network and supporting services such as load balancing, domain services, virtual private network, and the internet to enable communications inside and outside the enterprise.
Pool Three – Cloud & Data Center Services: Provide internal and/or external cloud services including IaaS, PaaS, and SaaS. Providers will also offer secure and controlled environments for housing compute, storage, network, and other technology equipment.
Pool Four – Application Services: Provide software application development, testing, release, support, and operations.
Pool Five – Customer & End User Services: Provide end-user computing devices and support for end-users.
Submitting to Multiple Pools
Bidders can submit a proposal for one, many, or all the pools, with the exception of Pool One.
To avoid Organizational Conflicts of Interest (OCI's), contractors who submit a proposal for Pool One and receive an award will not be considered for an award under pools 2-5 and may not have partnerships or subcontracts with vendors providing services in Pools 2-5.
Additionally, to mitigate performance risk in Pools 2-5 and encourage the use of best-in-class suppliers, the Government will only allow a vendor to provide services as a prime contractor in a maximum of two pools.
To compete for an award within a given pool, a contractor must have the capability to meet each of the requirements listed in the Pool Descriptions. The services listed within each pool is not meant to be exhaustive; these lists are meant to be representative of the services to be delivered.
The government does not expect every awardee to have expertise in all functional areas but intends to award enough contracts for adequate competition for each pool of services listed below.
Pool One – IT Management: 541513 Computer Facilities Management Services, 541519 Other Computer Related Services
Pool Two – Networks & Telecom Services: 541512 Computer Systems Design Services
Pool Three – Cloud & Data Center: 518210 Data Processing, Hosting, and Related Services,
Pool Four – Application Services: 541512 Computer Systems Design Services, 541511 Custom Computer Programming
Pool Five – Customer & End User Services: 541519 Other Computer Related Services, 541513 Computer Facilities Management Services
SAIC is the current incumbent since being awarded the contract in December 2010.
OST Global Solutions is a professional business development consulting firm. We have experience supporting large, strategic bids like Evolve. We can provide capture and proposal teams to develop a complete, winning proposal. Or we can provide consultants on a case-by-case basis to fill gaps on your business development team. Our services related to the Evolve proposal consist of capture management, proposal management, orals coaching, proposal writing, graphics support, editing, desktop publishing, and cost volume development.
Reach out to us to discuss your Evolve bid, so we can discuss how to develop a winning proposal.
service@ostglobalsolutions.com
Upcoming Bid & Proposal Academy Classes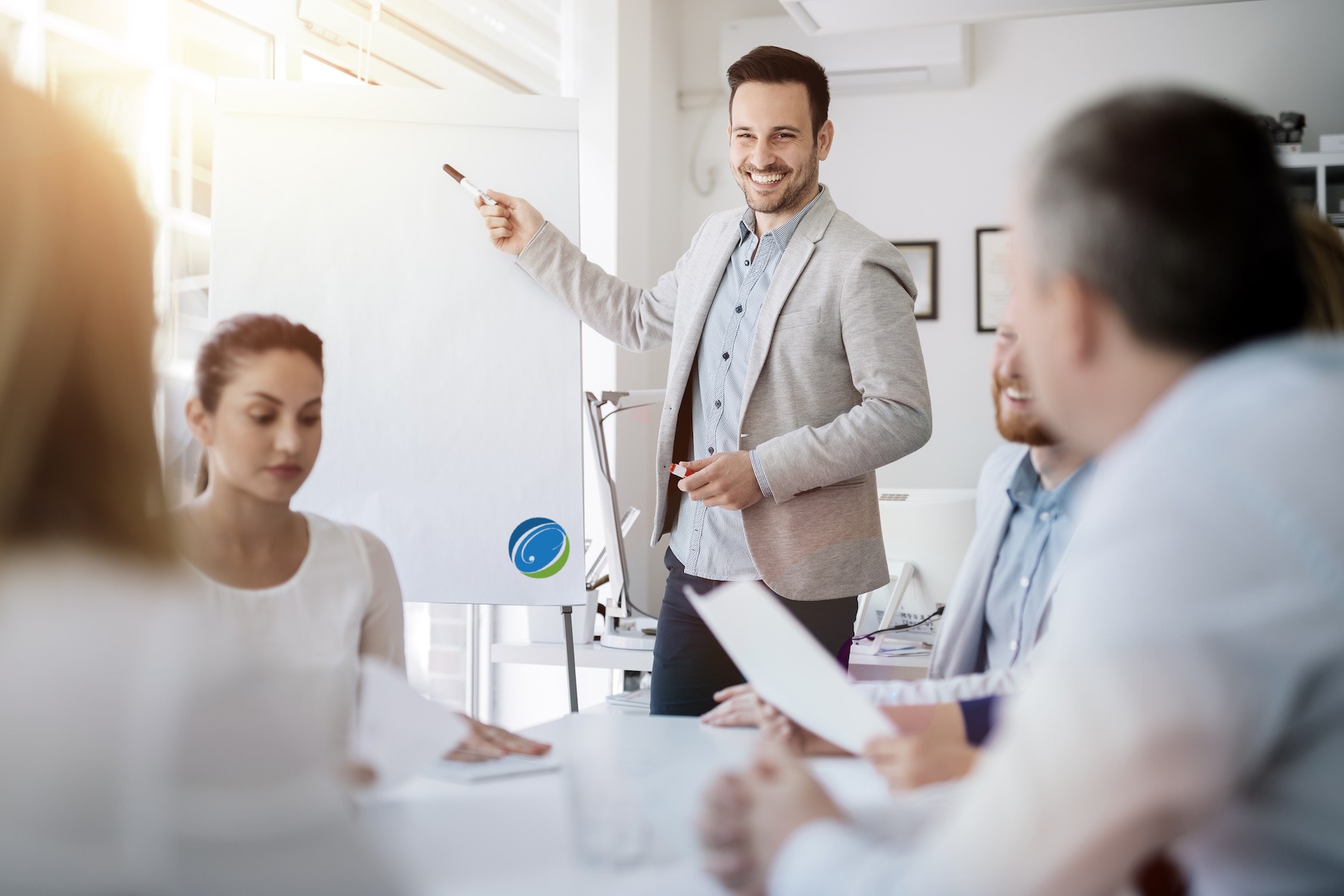 OST Global Solutions
7361 Calhoun Place, Suite 560, Rockville, MD, United States
A compliant and high-scoring proposal starts with a well-thought-out outline. This course dives into the intricacies of developing proposal outlines, annotating these outlines, preparing compliance and cross-reference matrixes, and preparing storyboards or work packages the right way. It starts with analyzing different types of Requests for Proposal (RFP) and Requests for Quote (RFQ) formats to show how various customers may organize the requirements. Learn More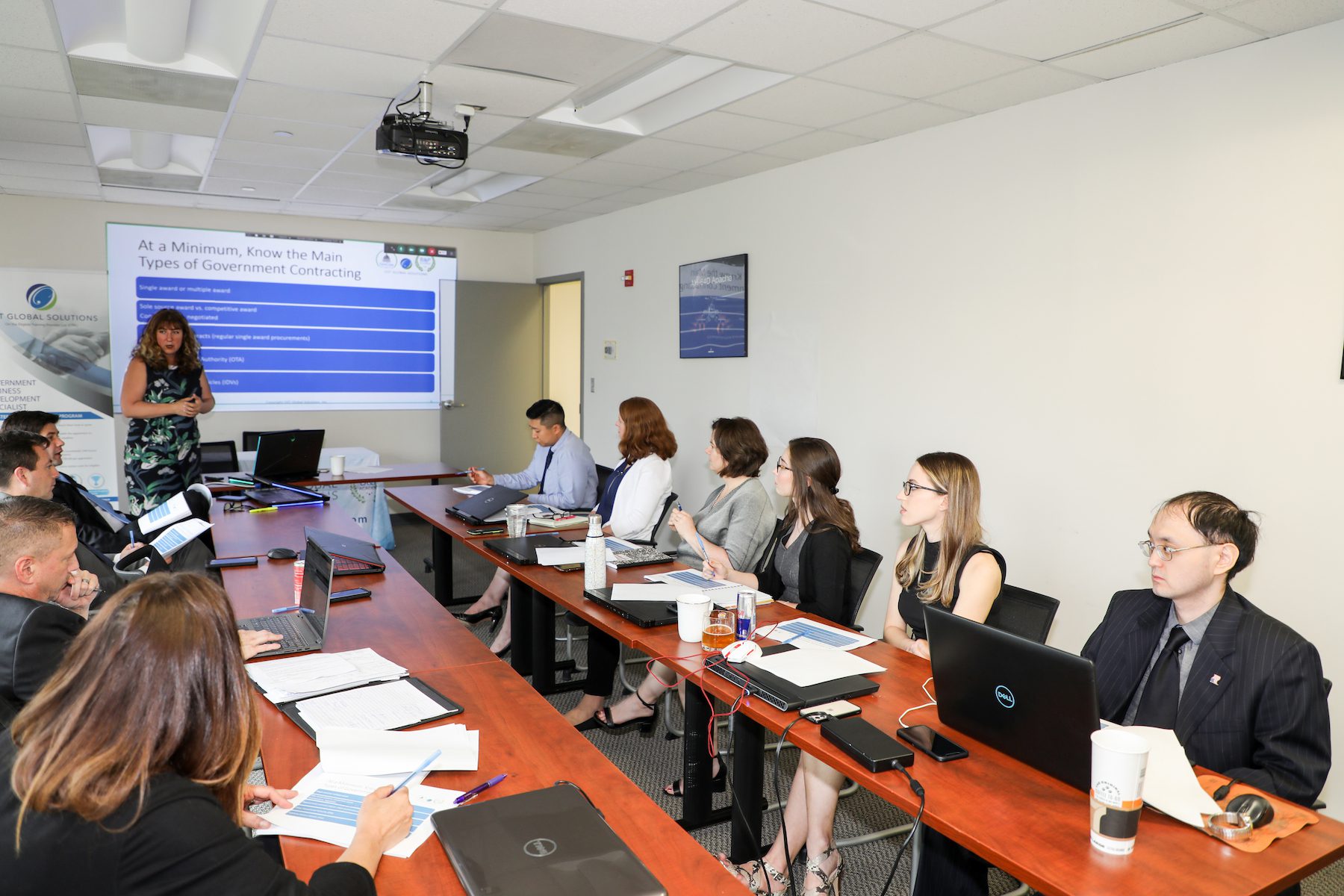 OST Global Solutions
7361 Calhoun Place, Suite 560, Rockville, MD, United States
This Government Business Development training offers essential skills in professional business development for government contractors selling services and solutions to the Federal Government. The two-day course begins with an overview of the Federal business development (BD) process and what it takes to succeed in the profession. It proceeds to the basics of U.S. Government business. Learn More
OST Global Solutions
7361 Calhoun Place, Suite 560, Rockville, MD, United States
The course uses a real bid opportunity to practice all the capture steps in hands-on exercises using typical tools available to business developers and capture managers. Participants practice developing key elements of a capture plan using a capture plan template provided with the course, and brainstorm on win strategy using a case study. Learn More