Prepare for the Infrastructure Investment and Jobs Act influx of procurements and grow your government contracting business by attending the free webinar: Qualifying Opportunities for Your Government Contracting Pipeline.
When: November 1, 2022, at 10:00 AM AK Standard Time
Duration: 2 hours
A pipeline is the engine of business development for a Government contracting firm. Without a pipeline, a company grows by accident, counting on pop-up opportunities, phone calls from potential partners, and other chance encounters. It is a "candle in the wind" business development effort: hoping for a sudden lucky strike and a large enough contract to begin to breathe. It also means many misfires and misfortunes in the process of bidding because a lack of pipeline means a lack of a systematic approach to opportunity qualification, capture, and winning proposal development.
This course, Qualifying Opportunities for Your Pipeline, focuses on the analysis steps successful companies perform to make sure the opportunities they find for their pipelines are a fit. You will learn what Pwin and Pgo mean for your opportunities. You will find out how to find the right information, verify whether the opportunity is real, and determine if you have a decent chance of winning. You will go through a decision-making process that helps you determine whether you should spend your scarce resources on a pursuit or if you should save time and money for another opportunity you are more likely to win.
The webinar will also share information about the Registered Apprenticeship in Government Business Development for Alaska small businesses – learn more about it in this flyer.
We look forward to seeing you online!
Download: Event Flyer
Instructor: Olessia Smotrova, CF APMP Fellow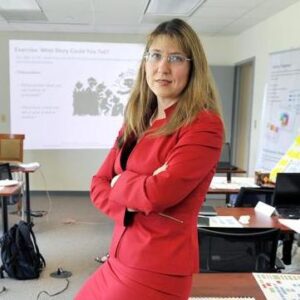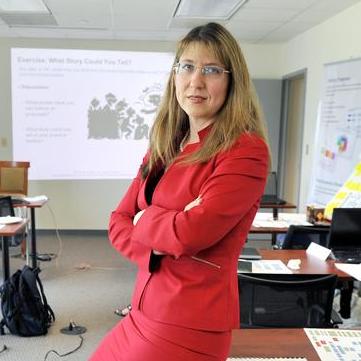 Olessia Smotrova, CF APMP Fellow, is the CEO of OST Global Solutions. She has 23 years of experience in BD. She won more than $20 billion throughout her career. She wrote How to Get Government Contracts: Have a Slice of $1 Trillion Pie and founded the Bid & Proposal Academy. She has served as the President of the National Contracts Management Association (NCMA) Bethesda/Medical Chapter and the President of the APMP National Capital Area Chapter. Prior to OST, she worked as a business developer for Raytheon and Lockheed Martin and wrote for the Financial Times of London.
This webinar is organized in collaboration with:
Supporting Alaska Small Businesses!
Registration Form