Developing a Winning Cost Volume course helps you increase your federal contract win probability. We focus on government contract evaluation, pricing fundamentals such as cost buildup and cost volume elements, price strategy, developing basis of estimate (BOE), coming up with assumptions, Work Breakdown Structure (WBS), cost volume narrative, winning in lowest price technically acceptable proposals (LPTA), and much more.
This is a two-day course on developing a winning federal government cost volume. This government contract pricing training discusses all aspects of winning cost volumes, aimed at both finance professionals and capture and proposal managers who are just starting to delve into the intricacies of government pricing.
Cost volume development training starts with cost proposal literacy. it shows differences between cost, price, price strategy, and price to win and delves into such cost buildup elements as fringe, overhead, G&A, and fee. It covers the allowability, allocability, and reasonableness of government costs and a slew of other important rules. It then dives into how the government evaluates cost proposals so that you know what happens "behind the curtain." It discusses cost proposal management during capture, including competitor price analysis and price-to-win fundamentals. It then dives into assumptions to set boundaries around cost and techniques for bridging the gap between the proposal manager leading the technical proposal team and those in your company who are pricing government contracts.
The second part of the class focuses on less practiced cost volume techniques such as developing a highly persuasive cost proposal narrative, developing basis of estimates (BOEs) and work breakdown structure (WBS), and specific strategies for developing winning cost volumes while maximizing your profit and reducing risk given the specific contract type, refining your cost proposal, and more.
Most often, price is the most important part of writing proposals for government contracts, as it differentiates you from competition that may be technically equal. It is especially true when the government uses Lowest Price Technically Acceptable (LPTA) evaluation criteria instead of Best Value. Even when it is a Best Value procurement, the lowest bidder will most likely get the award. Most companies, however, miss the most important elements of process and deliverable for the cost volume and fail to shine in an area where they could dominate. Take this course to maximize your government price proposal win probability.
service@ostglobalsolutions.com
Upcoming Bid & Proposal Academy Classes
OST Global Solutions
7361 Calhoun Place, Suite 560, Rockville, MD, United States
Developing a Winning Cost Volume course helps you increase your federal contract win probability. We focus on government contract evaluation, pricing fundamentals such as cost buildup and cost volume elements, price strategy, developing basis of estimate (BOE), coming up with assumptions, Work Breakdown Structure (WBS), cost volume narrative, winning in lowest price technically acceptable proposals (LPTA), and much more. Learn More
OST Global Solutions
7361 Calhoun Place, Suite 560, Rockville, MD, United States
This class covers the spectrum of the most important topics, from preparing for a proposal effort and making a bid-no-bid decision, to orchestrating a great proposal kickoff, driving subject matter experts to produce winning content, exhibiting superb leadership and team management skills, managing conflict, setting the right expectations, optimizing proposal team performance, getting the most from the proposal color reviews, and mitigating proposal risks at every stage to reduce stress and increase your proposal's Pwin. The course also focuses on measuring and improving cost-efficiency and effectiveness of the proposal team. Learn More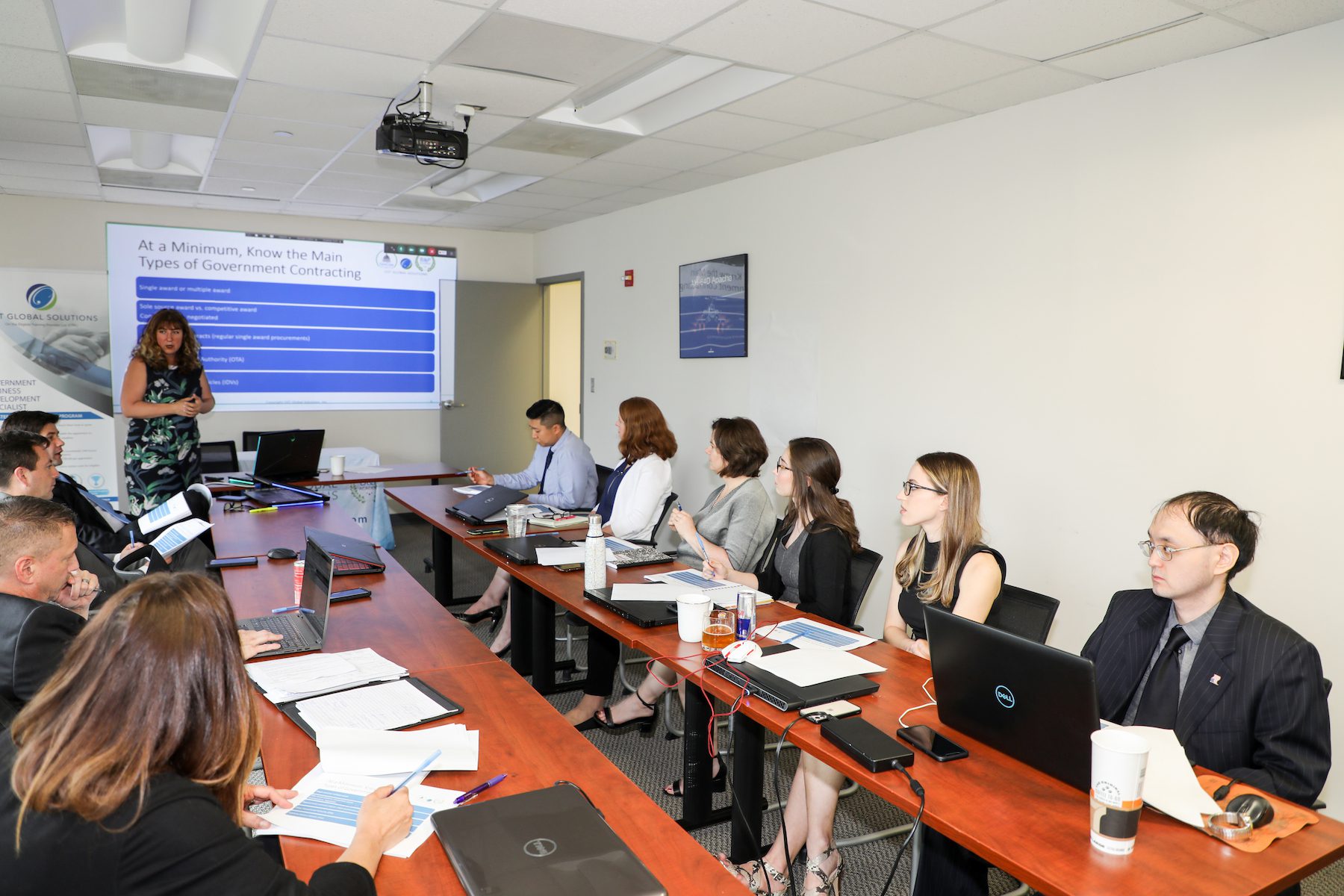 OST Global Solutions
7361 Calhoun Place, Suite 560, Rockville, MD, United States
This Government Business Development training offers essential skills in professional business development for government contractors selling services and solutions to the Federal Government. The two-day course begins with an overview of the Federal business development (BD) process and what it takes to succeed in the profession. It proceeds to the basics of U.S. Government business. Learn More