The General Service Administration (GSA) is expected to issue a third Amendment to the OASIS+ (One Acquisition Solution for Integrated Services – Plus) professional services vehicle this week, and the agency is considering extending the submission deadline to September 22.
This extension is not final until it is formally issued in the Amendment, the agency announced in a Sept. 1 update. But GSA has telegraphed that Amendment 3 will include "an announcement about the brief extension of the proposal due date," and, in response to industry feedback requesting a better idea of the timeline, GSA indicated a "notional extension to the closing date for all OASIS+ solicitations, which is September 22, 2023."
With this extension, there is still time for interested bidders to pull together the documentation required to win a seat on this Indefinite Delivery Indefinite Quantity (IDIQ). Don't miss your chance to win a spot on this contract, with an estimated ceiling value of more than $133.7 billion.
OST Global Solutions can assist you in reviewing your submission for compliance, help you devise the best strategy to justify the highest score possible, and we can upload your documents to the OSP/Symphony portal. Call us.
OASIS+ Overview and Amendment 3
The OASIS+ professional services vehicle is a significant opportunity for many organizations. This follow-on to the GSA's OASIS consolidates three other GSA vehicles with a combined $133.7 billion ceiling. OASIS+ has no set ceiling and no limit on the number of awards, and all qualifying bidders will receive an award.
The third Amendment to OASIS+ is expected to include the remaining responses to industry questions, pricing updates, changes to the solicitation documents, and updates to the OSP/Symphony Portal.
Understanding the RFP Requirements
The OASIS+ RFP is a complicated document that requires a deep understanding of RFPs and GSA's evaluation methodologies to navigate effectively. Our team at OST Global Solutions is here to save you time, money, and energy by providing a complete understanding of the RFP requirements and its amendments. We are equipped to answer any questions you may have regarding the proposal requirements and the submission process. We have experience using Symphony, the OASIS+ Submission Portal (OSP), and can assist as you upload your documents.
Scorecard Gap Analysis
Our services also include a scorecard gap analysis. We identify the domains for which your organization qualifies, the gaps that exist, and how we can help bridge these gaps. We analyze your past performance and help decide which contracts will maximize your score. Additionally, we connect our clients with teaming partners who possess the capabilities and past performance that your organization may lack, enhancing your overall score and eligibility to win multiple domains. We also act as an independent evaluator, providing unbiased analysis of eligibility and likelihood of success, which will help your organization make an effective bid-no/bid decision.
Proposal Management and Coordination
Our team offers proposal management and coordination, using a proposal schedule, compliance matrix, and document tracker. We assist in gathering the required project documentation and certifications, as well as generating the verification forms that may be needed. This ensures that your proposal remains compliant and compelling. Our OASIS+ subject matter expertise allows us to make quick, accurate decisions regarding your proposal, saving time and bid & proposal budget.
Competitive Pricing Support
Our pricing professionals at OST Global Solutions can help you optimize your pricing, saving you time and resources. We offer a dynamic pricing model, letting you consider the direct labor range provided by the Government, current Bureau of Labor Statistics (BLS) data, your Market Salary Survey data, and your organization's internal data to make informed pricing decisions. It is crucial to have a well-thought-out pricing strategy as this could limit your capabilities on future task orders.
OST Global Solutions
At OST Global Solutions, we have experienced professionals who understand the nuances of GSA requirements and price proposals. We will help you develop a winning OASIS+ proposal with rates that give you options when bidding task orders. From the pre-proposal stage to the final submission, our team is with you every step of the way.
Ready to make the most of the OASIS+ opportunity? Contact us today to schedule a free consultation on how OST Global Solutions can guide your path to a winning bid.
OST Global Solutions is a professional business development consulting firm. We have experience supporting large, strategic bids like OASIS+. We can provide capture and proposal teams to develop a complete, winning proposal. Or we can provide consultants on a case-by-case basis to fill gaps on your business development team. Our services related to OASIS+ consist of team identification/negotiation, proposal management, pricing, proposal writing, editing, and desktop publishing.
Contact us to discuss your bids, so we can help you develop a winning proposal.
service@ostglobalsolutions.com
Upcoming Bid & Proposal Academy Classes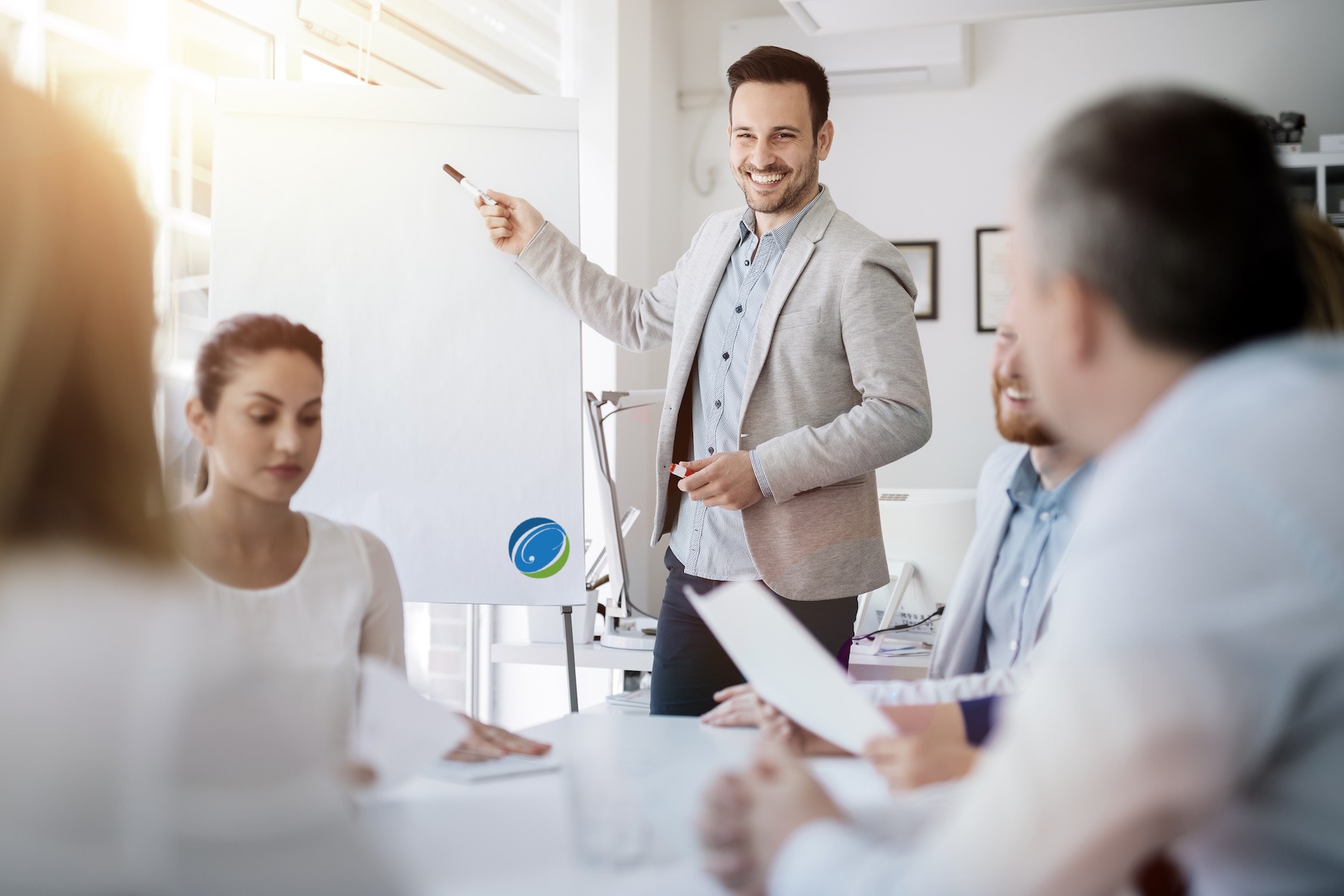 OST Global Solutions
7361 Calhoun Place, Suite 560, Rockville, MD, United States
A compliant and high-scoring proposal starts with a well-thought-out outline. This course dives into the intricacies of developing proposal outlines, annotating these outlines, preparing compliance and cross-reference matrixes, and preparing storyboards or work packages the right way. It starts with analyzing different types of Requests for Proposal (RFP) and Requests for Quote (RFQ) formats to show how various customers may organize the requirements. Learn More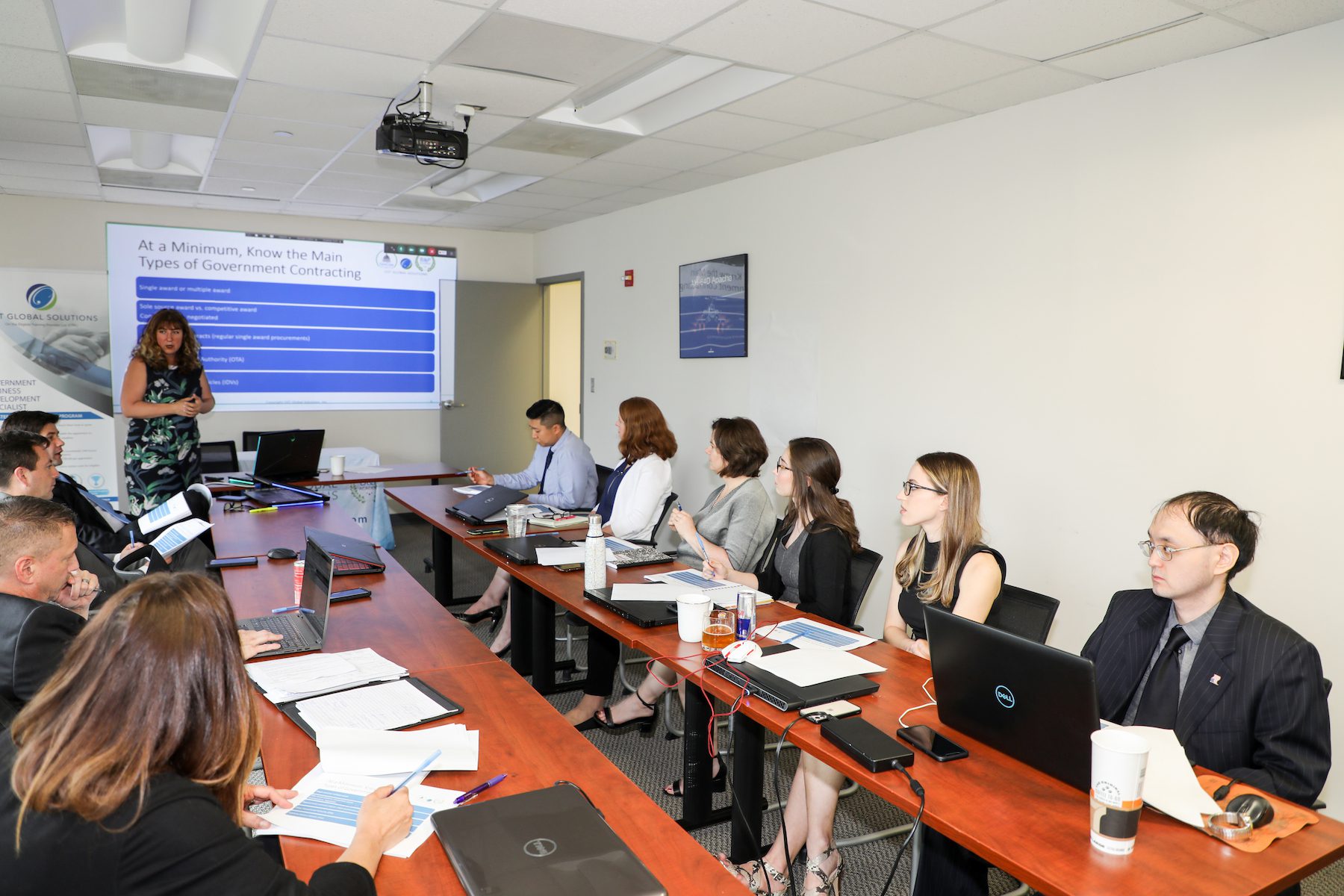 OST Global Solutions
7361 Calhoun Place, Suite 560, Rockville, MD, United States
This Government Business Development training offers essential skills in professional business development for government contractors selling services and solutions to the Federal Government. The two-day course begins with an overview of the Federal business development (BD) process and what it takes to succeed in the profession. It proceeds to the basics of U.S. Government business. Learn More
OST Global Solutions
7361 Calhoun Place, Suite 560, Rockville, MD, United States
The course uses a real bid opportunity to practice all the capture steps in hands-on exercises using typical tools available to business developers and capture managers. Participants practice developing key elements of a capture plan using a capture plan template provided with the course, and brainstorm on win strategy using a case study. Learn More
Ready to Take Your Organization's BD to a Whole New Level? Learn More about our WinMoreBD™ Program