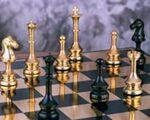 The U.S. government is all about transparency: it posts bids publicly. Yet, just because most opportunities are posted for the world to see, that doesn't mean a level playing field.
In order to increase your win_rate, during capture, you have to learn how to take advantage of other open sources of information, in addition to gathering intelligence directly from your customers (or instead of it, if you missed the window of opportunity to talk to the customer).
Our government releases unbelievably rich and useful information via the Freedom of Information Act (FOIA). You can request any unclassified document, including your competitors' contracts and even winning proposals—and get it. You can even FOIA your competitors' losing proposals from the state and local governments, depending on the rules in your geographical area.
The government also publishes information as to who holds contracts and subcontracts for what work. It indicates the contract value in the Federal Procurement Data System (FPDS; see fpds.gov) and other websites, such as USAspending.gov. Government agencies also post a slew of information artifacts on the Web that are immensely useful in preparing proposals.
Don't ever rely on what you read in the RFI, RFQ, or RFP. You have to understand that what makes it into the requirements is only the driest, most basic version of the story about what the government truly needs. Often an agency doesn't know how to write an RFP properly and how to express its complex needs succinctly in a set of requirements. Sometimes the well-expressed initial set of requirements has to be simplified and changed based on multiple inputs from other key players or budgetary constraints—distorting the initial intent. Often it is impossible to determine the real intent behind the requirements because there is insufficient information – on purpose or by omission. Only the person who knows the environment and the job can tell.
For example, once we got a call from a potential client who wanted to bid on the construction of a child care center on a military base. They were interested in doing this because they had built similar two-story buildings before: how hard would it be to build a child care center? They were determined to bid. We started explaining to them that they had to know the story behind the story— that there is more to writing a proposal on that than just explaining the design-build process they use and showing the past performance ("Trust us, we've done this before!"). For example, did they know the site and its particular issues? They had missed the site visit that had taken place previously and hadn't visited the base subsequently. They didn't have any answers to develop a detailed solution. For example, they didn't know what kind of access they would have and the hours for the workers to be at that facility. They also didn't know what kinds of specific needs the base personnel had regarding the building. The RFP only included the basics—such and such building for this many occupants. To win this bid, the client would have needed to have much more information to tell a credible story.
Presume that everything you will see in the RFP will be limited. It will not be sufficient for you to write a compelling proposal. Furthermore, as you know, the government, unlike most commercial customers, will worry about repercussions from violating procurement integrity and will shut the door early on. This will especially be true on multiple-award contracts: as soon as the government decides to issue a task order in the future, they stop discussions about it.
Unless you start way ahead of the game and engage in capture, you will be operating in a blind and silent world where you will have to use snippets of information to build a mosaic of the whole picture to compensate for your lack of knowledge. Even if you have contact with customers, they won't tell you everything—so you will still have to search for information to fill the gaps. In the government world, as well as the commercial, the best-informed player wins.
Best regards,
OST Global Solutions, Inc.
…Because There is No Second Place in Proposals! TM
https://www.ostglobalsolutions.com
Contact us to learn more.