As ChatGPT and other Artificial Intelligence (AI) tools have become the talk of the town, the AI transformation has already started changing the way government contracting works. If you have had your head down in pursuits and haven't been tracking and embracing the change, here is the news. The world has moved on, and it is now different, with the pace of change accelerating at breakneck speed. AI-enabled Business Development (BD), Capture, and Proposal Development teams will soon become a requirement for success in this space. What's even more exciting and scary is how government contracting and procurement are going to change. As the AI transformation continues to impact various industries worldwide, government contractors need to understand how this technology will alter BD, capture, and proposal development, how technology will change the government contractor workforce, and how government procurement may react to the changes.
AI is first going to enable BD, capture, and proposal professionals to do our work faster and better but may eventually replace us in some areas or change many tasks we perform
To many of us, it came as a surprise that AI started replacing first not the blue-collar and mid-level repetitive office jobs, but the creative field workforce to which many proposal professionals belong, such as proposal writers and graphic artists. This shift will require these professionals to adapt and focus on higher-value creative tasks that AI cannot replicate yet. For proposal writers, the shift may require they engage in a new way with the technical content they write, and for graphic artists, it may be diving more into the conceptualization side of things, embracing the messaging as opposed to focusing on making others' concepts look pretty.
AI is also impacting high-skilled professional jobs such as attorneys, contract managers, and proposal and capture managers, potentially reducing the need for some types of work or changing the nature of the workload. This shift will likely favor adaptable and creative thinkers over those who rely solely on years of experience.
Mid-level office professionals with repetitive tasks, such as web developers, computer programmers, and office workers, will likely see the biggest impact and be largely replaced by AI technologies and forced to upskill. This is the change that will most likely significantly impact the billable project workforce in the government contracting arena. Depending on advancements in robotics, AI may eventually replace some blue-collar workers, reshaping the labor landscape in various government contracting industries.
The advent of AI is already causing over 100,000 layoffs in the IT industry since the beginning of 2023 in the commercial sector. Although the government contracting sector tends to adapt slower, AI will undoubtedly change the nature of government contracts within the next two to three years.
With this looming change, there are many questions to ponder
We need to answer some of these questions to adapt and upskill. Here are some of the areas to explore:
How will AI capabilities change the nature of BD, capture, and proposal professional work?
From a standpoint of your company's contract workforce, how will personnel requirements change in the services arena?
Will fewer staff members be required due to AI advancements or will you end up bidding more or submitting higher-quality proposals?
How will AI impact competition in terms of the number of bids submitted by companies?
What security measures need to be in place to protect competition-sensitive proposal sections and Controlled Unclassified Information (CUI) Request for Proposal (RFP) text inputs into AI systems?
Government procurement impact is tough to predict
The government is embracing AI as well. For example, DOD is spending billions on AI and Machine Learning and has pioneered a new AI contracts platform.
Evaluators may not be concerned about who writes the proposals, as long as the offers are clear, provide a solid technical and management approach, and have competitive pricing. However, there are situations where the government cares about proposal authorship. There, they may opt for capabilities and past performance-driven bids like the scored proposals we see from GSA, or oral proposals that FEDSIM requires where customers have a chance to essentially "interview" the team and see it in action.
How are you responding to the AI transformation?
As the AI transformation continues to reshape our industry, it is crucial for government contractors and their BD personnel to prepare for these changes. Start by staying informed, investing in adapting AI technologies that benefit your company, and orienting your workforce to focus on high-value tasks that AI cannot replicate.
We would love to hear your thoughts on how our industry is changing and what steps you are taking to respond to the AI transformation. Feel free to share your insights and experiences in the comments section below or reach out to us directly.
OST Global Solutions is a professional business development consulting firm. We can implement AI-based solutions that better focus your business development prospecting and increase your win rate! We can provide capture and proposal teams to develop a complete, winning proposal. Or we can provide consultants on a case-by-case basis to fill gaps on your business development team. Our services include capture management, team identification/negotiation, proposal management, pricing support, orals coaching, proposal writing, graphics support, editing, desktop publishing, and cost volume development.
Contact us to discuss your bids, so we can help you develop a winning proposal.
service@ostglobalsolutions.com
Upcoming Bid & Proposal Academy Classes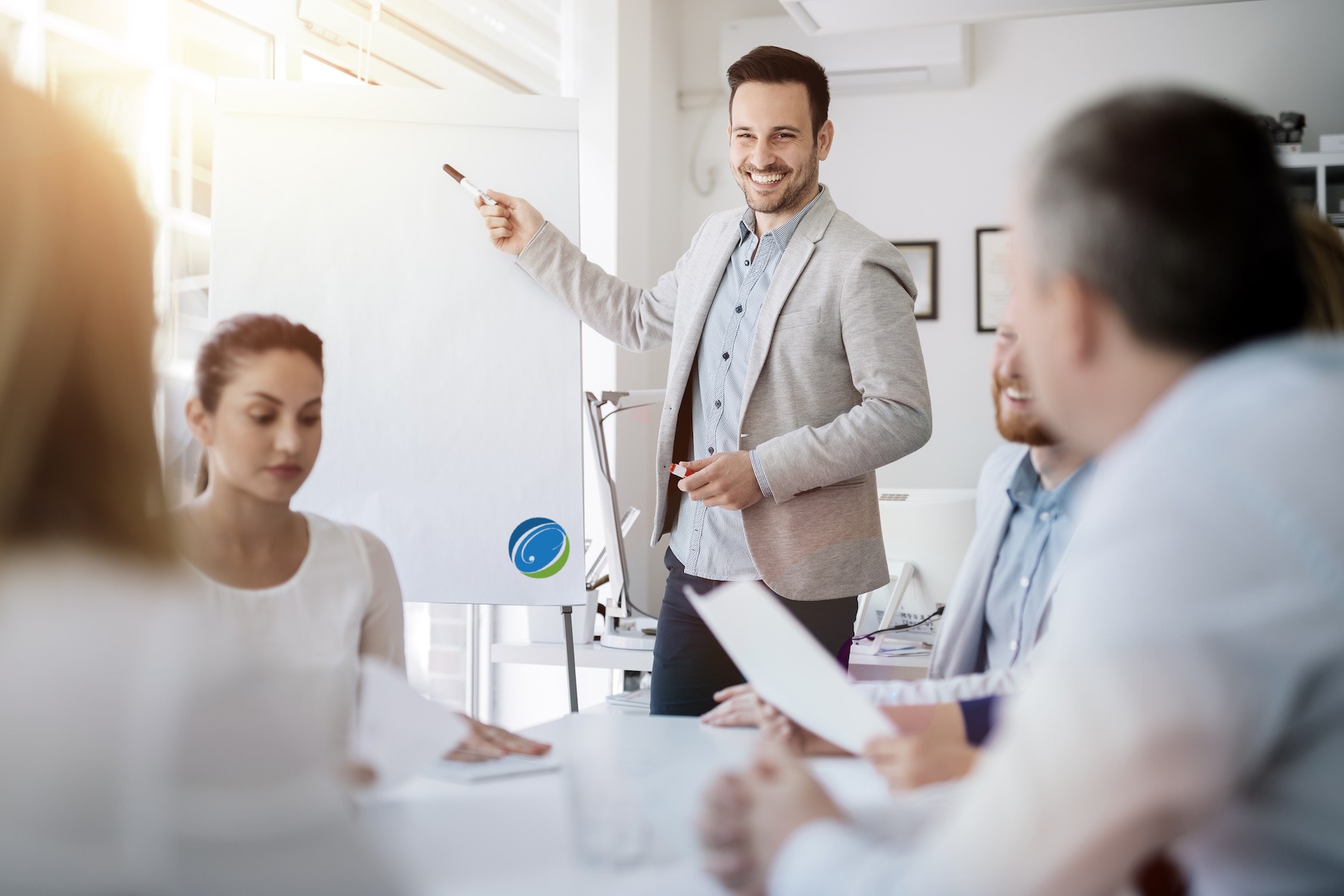 OST Global Solutions
7361 Calhoun Place, Suite 560, Rockville, MD, United States
A compliant and high-scoring proposal starts with a well-thought-out outline. This course dives into the intricacies of developing proposal outlines, annotating these outlines, preparing compliance and cross-reference matrixes, and preparing storyboards or work packages the right way. It starts with analyzing different types of Requests for Proposal (RFP) and Requests for Quote (RFQ) formats to show how various customers may organize the requirements. Learn More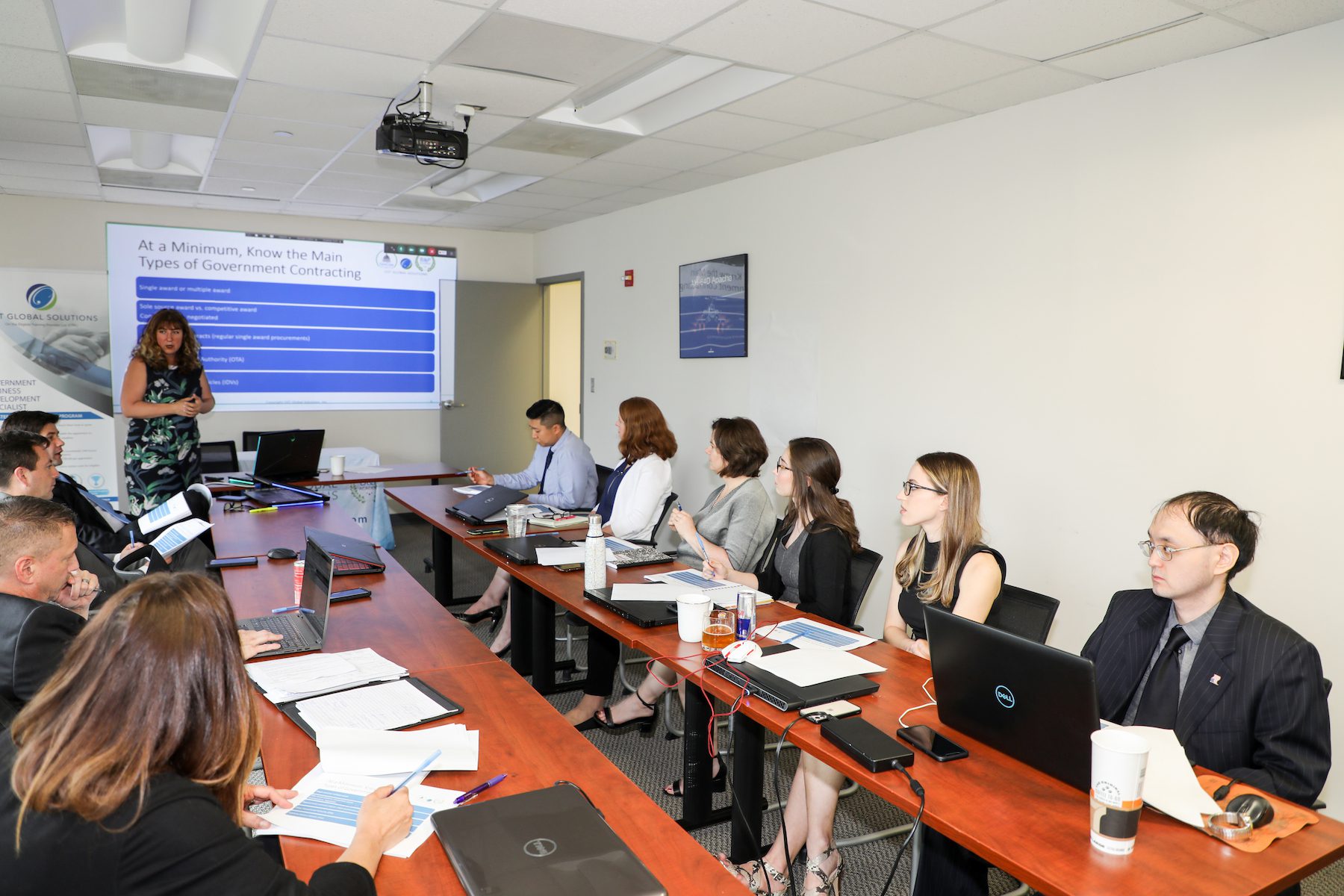 OST Global Solutions
7361 Calhoun Place, Suite 560, Rockville, MD, United States
This Government Business Development training offers essential skills in professional business development for government contractors selling services and solutions to the Federal Government. The two-day course begins with an overview of the Federal business development (BD) process and what it takes to succeed in the profession. It proceeds to the basics of U.S. Government business. Learn More
OST Global Solutions
7361 Calhoun Place, Suite 560, Rockville, MD, United States
The course uses a real bid opportunity to practice all the capture steps in hands-on exercises using typical tools available to business developers and capture managers. Participants practice developing key elements of a capture plan using a capture plan template provided with the course, and brainstorm on win strategy using a case study. Learn More