The U.S. Department of State (DOS) has posted answers to bidder questions about Evolve, a multiple-award indefinite-delivery, indefinite-quantity (IDIQ) solicitation aimed at modernizing the department's IT capabilities. DOS issued an updated draft RFP this summer, incorporating industry feedback on the draft it issued in February.
DOS answered 499 questions in early August by releasing two Excel files. There are many excellent questions and answers that provide additional understanding of the draft RFP released in July 2022. Bidders should review the questions in detail and update their win strategies accordingly.
The Evolve acquisition will enable DOS to "acquire technology services from companies with proven track records and to advance modern U.S. diplomatic goals including the application of emerging technologies, cyber security, data analysis, innovations in climate and health, as well as workforce accessibility."
Functional Categories
Evolve will involve five functional categories:
IT Management Services: Includes IT Portfolio Management, Architecture, and Cybersecurity & Compliance categories of requirements.
Network & Telecommunications Services: Includes voice and data network, and supporting services such as load balancing, domain services, VPN, Intranet, Radio services, and RIMC network support.
Cloud & Data Center Services: Includes internal and external cloud services (IaaS, PaaS, SaaS) and Data Center and their supported services.
Application Development Services: Includes software application development, testing, release, support, and operations.
Customer & End User Support Services: Includes support for end users and mobile computing devices.
DOS intends to solicit Functional Category 1 first, followed by Functional Categories 2-5, which will be issued as a group.
Awards and Period of Performance
DOS intends to award up to 36 IDIQ Contracts, specifically:
IT Management Services Functional Category (FC1)
Cloud & Data Center Services Functional Category (FC2)
Application Development Services Functional Category (FC3)
Network & Telecommunications Services Functional Category (FC4)
Customer & End User Support Services Functional Category (FC5)

Up to six Full-and-Open IDIQ contracts to be awarded.
Evolve will have a 5-7-year Period of Performance.
Facility Security Clearance
Along with individual security requirements for some employees, bidders for Evolve must possess a facility security clearance at the Top-Secret level (see draft RFP Section H.14.1). For Joint Venture (JV) bidders, either the JV itself or all individual partners must possess a Top-Secret facility clearance.
OST Global Solutions is a professional business development consulting firm. We have experience supporting large, strategic bids like Evolve. We can provide capture and proposal teams to develop a complete, winning Evolve proposal. Or we can provide consultants on a case-by-case basis to fill gaps on your business development team. Our services related to the Evolve proposal consist of capture management, proposal management, orals coaching, proposal writing, graphics support, editing, desktop publishing, and cost volume development.
Reach out to us to discuss your Evolve bid, so we can discuss how to develop a winning proposal.
service@ostglobalsolutions.com
Upcoming Bid & Proposal Academy Classes
OST Global Solutions
7361 Calhoun Place, Suite 560, Rockville, MD, United States
Developing a Winning Cost Volume course helps you increase your federal contract win probability. We focus on government contract evaluation, pricing fundamentals such as cost buildup and cost volume elements, price strategy, developing basis of estimate (BOE), coming up with assumptions, Work Breakdown Structure (WBS), cost volume narrative, winning in lowest price technically acceptable proposals (LPTA), and much more. Learn More
OST Global Solutions
7361 Calhoun Place, Suite 560, Rockville, MD, United States
This class covers the spectrum of the most important topics, from preparing for a proposal effort and making a bid-no-bid decision, to orchestrating a great proposal kickoff, driving subject matter experts to produce winning content, exhibiting superb leadership and team management skills, managing conflict, setting the right expectations, optimizing proposal team performance, getting the most from the proposal color reviews, and mitigating proposal risks at every stage to reduce stress and increase your proposal's Pwin. The course also focuses on measuring and improving cost-efficiency and effectiveness of the proposal team. Learn More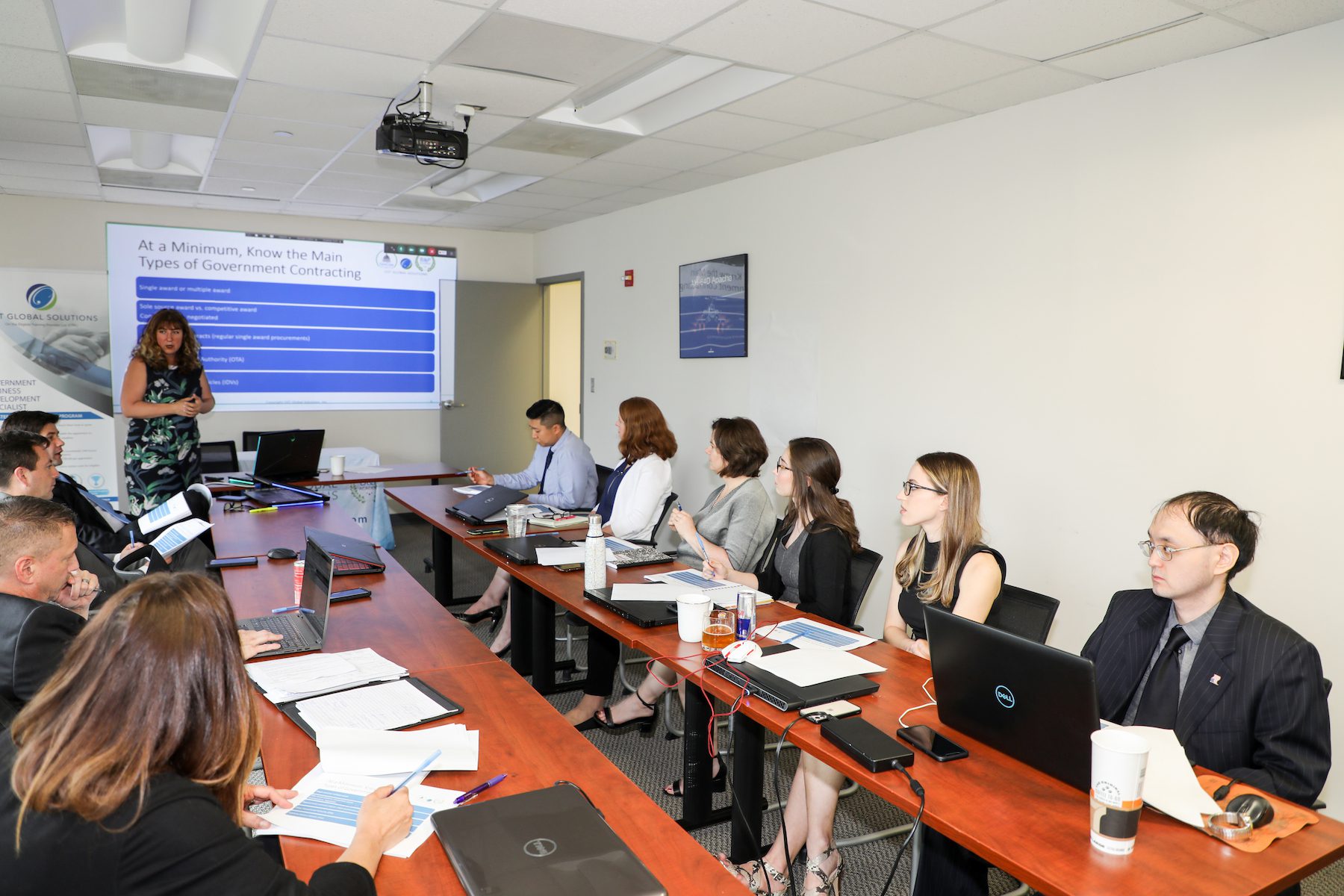 OST Global Solutions
7361 Calhoun Place, Suite 560, Rockville, MD, United States
This Government Business Development training offers essential skills in professional business development for government contractors selling services and solutions to the Federal Government. The two-day course begins with an overview of the Federal business development (BD) process and what it takes to succeed in the profession. It proceeds to the basics of U.S. Government business. Learn More