This one-of-a-kind course shows how to develop compliant and highly persuasive proposal sections in at least half the time that it would normally take to increase your government proposals' win probability (Pwin).
This training covers detailed methods for outlining within the proposal sections to ensure they are fully compliant and responsive, brainstorming properly as a group and individually to develop proposal section content, infusing proper structure and flow into your proposal sections, and implementing the correct writing processes and proposal section planning techniques. But this course reaches beyond mere compliance.
You will learn the science of proposal persuasion through creating a mental picture in government evaluators' minds and telling different types of stories appropriate for proposals to make a dry proposal medium come alive and capture their imaginations.
OST Global Solution's next Writing Persuasive Government Proposals Training is November 17, 2022.
The class will explain the differences between good and bad proposal language and cover detailed self-editing techniques, including editing automation. You will learn how to write better and faster and overcome the pesky writer's block. You will improve proposal readability and will practice speed writing in class using tools many proposal writers don't know.
service@ostglobalsolutions.com
Upcoming Bid & Proposal Academy Classes
OST Global Solutions
7361 Calhoun Place, Suite 560, Rockville, MD, United States
Developing a Winning Cost Volume course helps you increase your federal contract win probability. We focus on government contract evaluation, pricing fundamentals such as cost buildup and cost volume elements, price strategy, developing basis of estimate (BOE), coming up with assumptions, Work Breakdown Structure (WBS), cost volume narrative, winning in lowest price technically acceptable proposals (LPTA), and much more. Learn More
OST Global Solutions
7361 Calhoun Place, Suite 560, Rockville, MD, United States
This class covers the spectrum of the most important topics, from preparing for a proposal effort and making a bid-no-bid decision, to orchestrating a great proposal kickoff, driving subject matter experts to produce winning content, exhibiting superb leadership and team management skills, managing conflict, setting the right expectations, optimizing proposal team performance, getting the most from the proposal color reviews, and mitigating proposal risks at every stage to reduce stress and increase your proposal's Pwin. The course also focuses on measuring and improving cost-efficiency and effectiveness of the proposal team. Learn More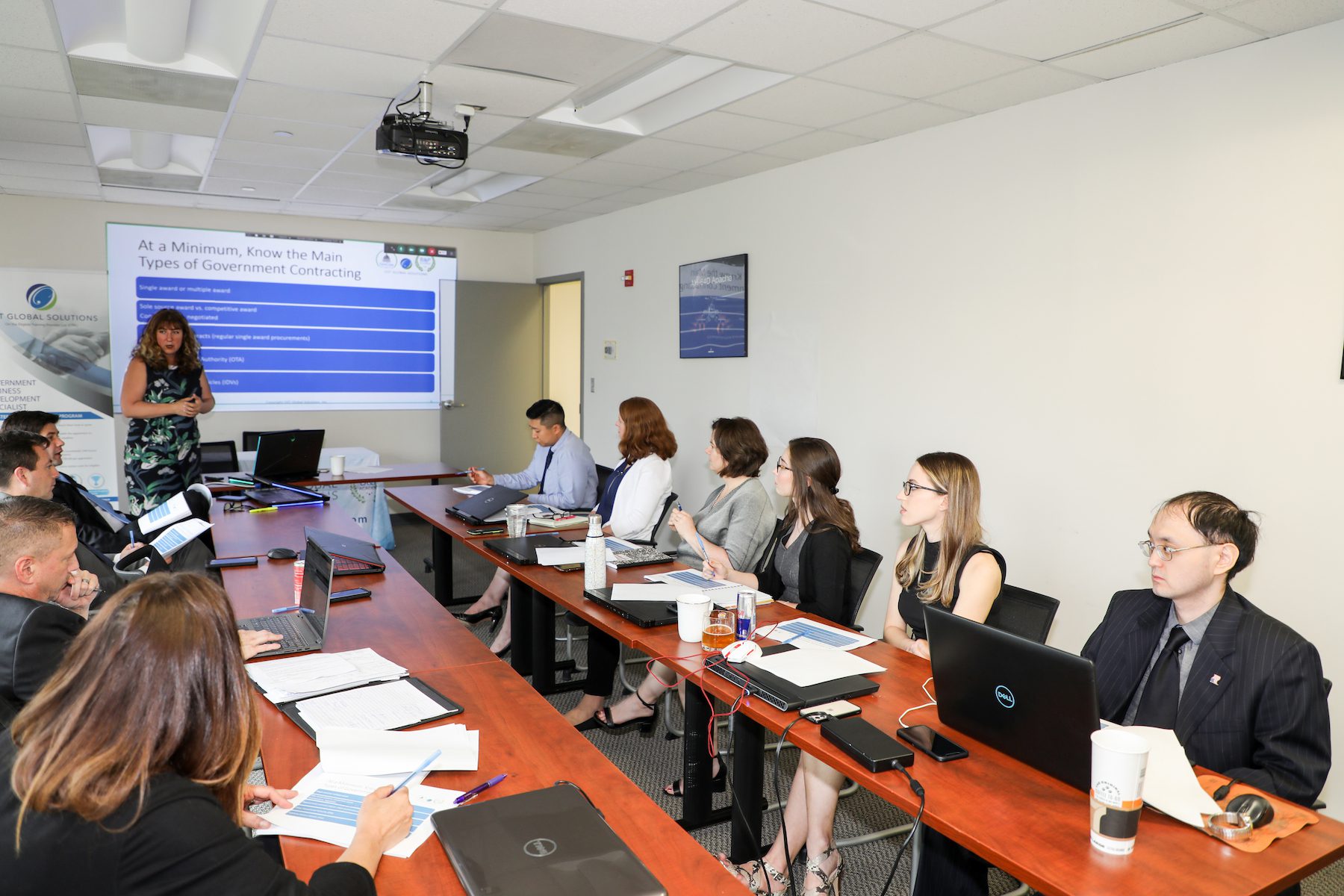 OST Global Solutions
7361 Calhoun Place, Suite 560, Rockville, MD, United States
This Government Business Development training offers essential skills in professional business development for government contractors selling services and solutions to the Federal Government. The two-day course begins with an overview of the Federal business development (BD) process and what it takes to succeed in the profession. It proceeds to the basics of U.S. Government business. Learn More