Business Development Blog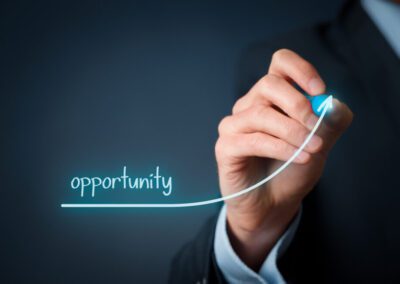 Qualifying opportunities well means that your pipeline is full of opportunities with high Pwin. It is important where you spend your time and other valuable resources. Yet, many companies suffer from poor qualifications. The spectrum of qualification ailments ...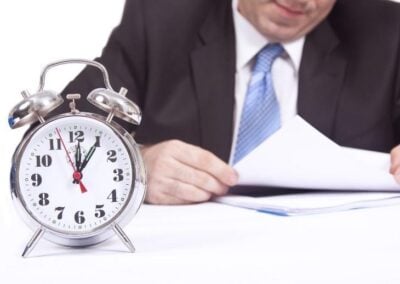 Recently, I helped develop a proposal for a company where the team lost momentum and stopped turning in work once the government said they may consider an extension during a bidders' conference. I wanted to share some lessons learned, as losing momentum is a ...
On behalf of OST Global Solutions, and as a veteran myself, I would like to extend our sincerest thanks to all active-duty military personnel, veterans, and the men and women who have died fighting for this country. Many of us will spend the weekend traveling, ...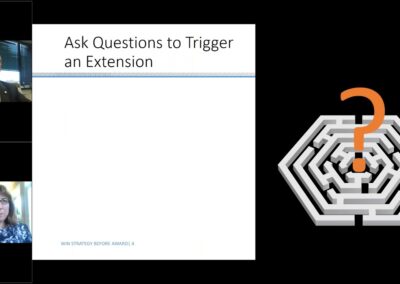 A lot of time and effort goes into getting on Indefinite Delivery/Indefinite Quantity (IDIQ) contracts, yet many small businesses get none or little work from their vehicles, while a few companies clean up all of the task orders. For example: On SeaPort-e: ...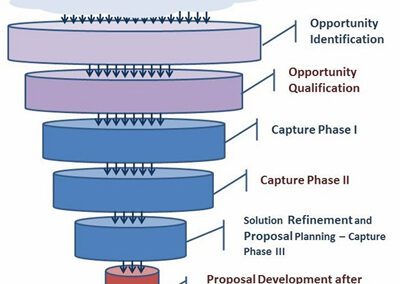 An opportunities pipeline is the engine of a company's consistent growth, and it is the product of Strategic Business Development Planning. OST provides business development services to research, qualify, build, and manage a company's opportunities pipeline. As a ...
Get More Work, Higher Pay, and Better Clients Instantly Downloadable 5-Hour Video Course and Slides (Webinar Replay) This four-class video course with more than 5 hours of material shows you how to succeed as a consultant in the field of capture management, ...
Building a proposal management schedule once you have read the RFP is critical. It serves as a roadmap for the next (however many) days or weeks the Government has given you to respond and write the proposal. It helps you visualize whether you are at an ...
Get your video copy of this FREE Webinar (Scroll down to request your copy) This free one-hour webinar previews a module from our upcoming Federal Business Development course, Sole Source Contracts and Unsolicited Proposals. The module covers how to get Sole ...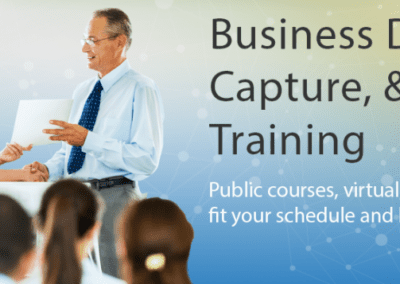 OST Global Solutions isn't your typical proposal shop. Yes, we provide proposal development support to our clients, but we also teach them how to excel at capture, business development and proposal development. We believe in sharing our proven methods for ...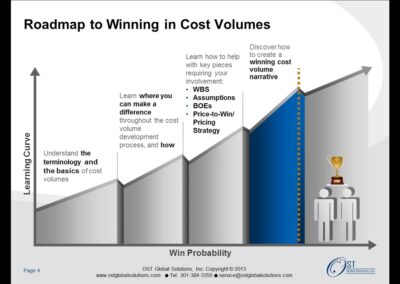 While working as a writer, instructor, and marketing manager for OST Global Solutions, many clients have asked me about the value of OST's classes and my feelings on professional development in general. I can say definitively that OST's instructors and course ...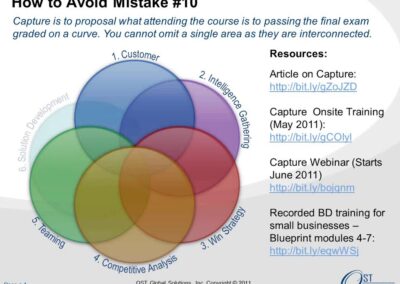 Subcontractors' performance on proposals can be either the bane of a capture and proposal managers' existence or the saving grace. Usually, subcontractors' contributions to the proposal effort fall somewhere in between. Teaming partners are often tricky to manage ...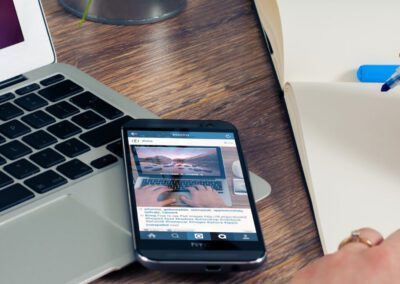 For someone who has worked in and around IT for 8+ years and develops websites, I'm embarrassingly slow to adopt new technology. When I bought myself a new laptop a few months ago, I decided to finally upgrade my super-outdated Office 2007 to Office 365. Except ...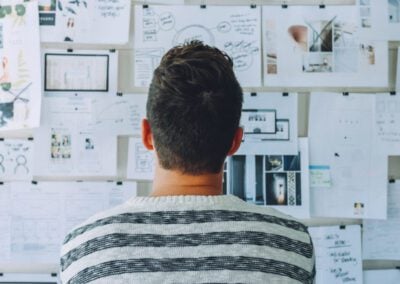 This article covers the "quick and dirty" of getting proposals done when there isn't enough time. I want to preface it by saying that we at OST like to go through a proper capture and proposal development process to increase the probability of winning (Pwin). With ...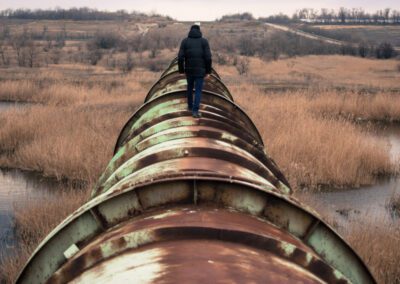 Every business needs a pipeline, which contains all the opportunities the business is chasing along with: Associated values Key dates, such as RFP release and award dates Critical information on each opportunity Business development performance ...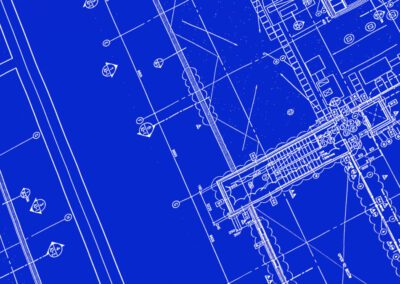 We created the Blueprint for Federal Business Development (BD) course specifically to meet the needs of businesses looking to grow in the Federal market. It's been our top-selling course for over 7 years because it works, plain and simple. It's been so ...
A solid win strategy is key to winning Government contracts, as well as to defending your incumbent work. A solid win strategy is a guiding mechanism and the rocket fuel that propels your entire capture effort. It enables you to select and prioritize the right ...
Get competent help with the full life cycle of Capture Management Task Order Capture Capture is pre-proposal prep work that's necessary before Task Order RFPs are issued if you want to succeed and maximize the benefits from your seat on an IDIQ contract vehicle. ...