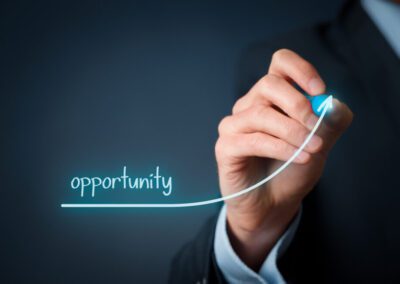 Qualifying opportunities well means that your pipeline is full of opportunities with high Pwin. It is important ...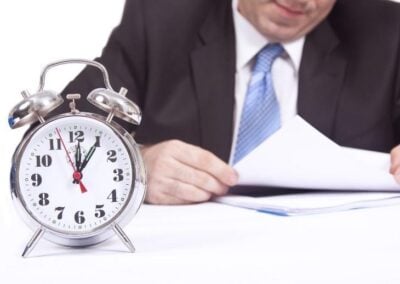 Recently, I helped develop a proposal for a company where the team lost momentum and stopped turning in work once ...
On behalf of OST Global Solutions, and as a veteran myself, I would like to extend our sincerest thanks to all ...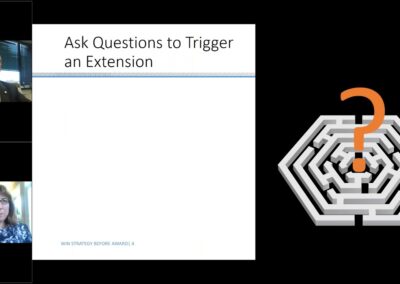 A lot of time and effort goes into getting on Indefinite Delivery/Indefinite Quantity (IDIQ) contracts, yet many ...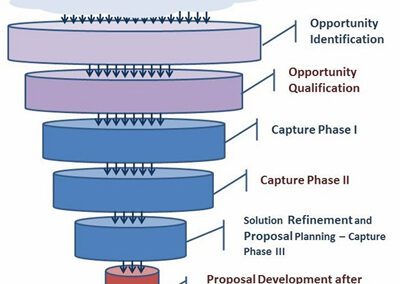 An opportunities pipeline is the engine of a company's consistent growth, and it is the product of Strategic ...
Get More Work, Higher Pay, and Better Clients Instantly Downloadable 5-Hour Video Course and Slides (Webinar ...
Building a proposal management schedule once you have read the RFP is critical. It serves as a roadmap for the ...
Get your video copy of this FREE Webinar (Scroll down to request your copy) This free one-hour webinar ...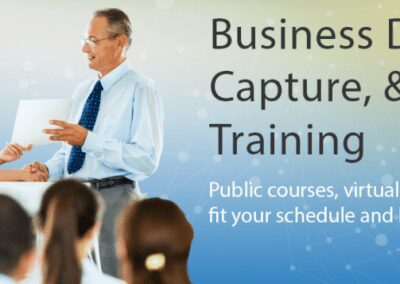 OST Global Solutions isn't your typical proposal shop. Yes, we provide proposal development support to our ...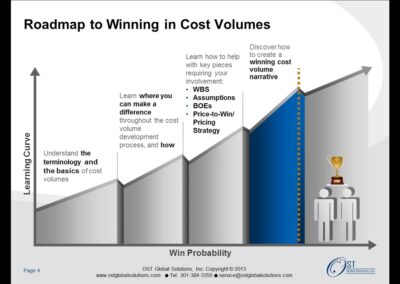 While working as a writer, instructor, and marketing manager for OST Global Solutions, many clients have asked me ...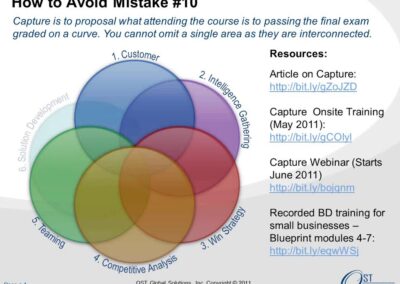 Subcontractors' performance on proposals can be either the bane of a capture and proposal managers' existence or ...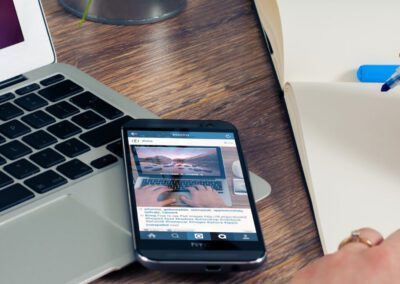 For someone who has worked in and around IT for 8+ years and develops websites, I'm embarrassingly slow to adopt ...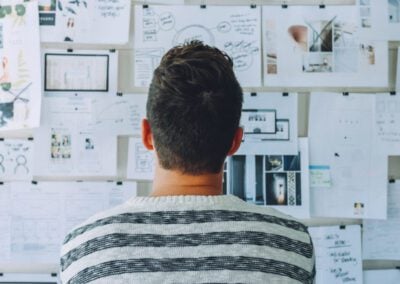 This article covers the "quick and dirty" of getting proposals done when there isn't enough time. I want to ...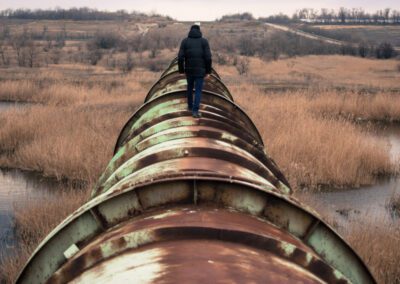 Every business needs a pipeline, which contains all the opportunities the business is chasing along with: ...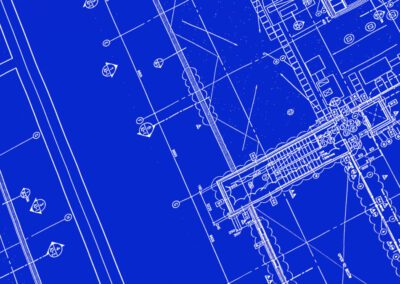 We created the Blueprint for Federal Business Development (BD) course specifically to meet the needs of businesses ...
A solid win strategy is key to winning Government contracts, as well as to defending your incumbent work. A solid ...
Get competent help with the full life cycle of Capture Management Task Order Capture Capture is pre-proposal ...